Practically all industries employ tools and fasteners in their everyday activities. Tools make work easier, faster, neater and more efficient while saving on labour costs. And from large-scale construction jobs to do-it-yourself projects, the outcome is only as successful and durable as the fasteners used.
Tools
Possessing the right tools is key to successful completion of certain tasks. Whether hand or electric-powered, understanding how a tool is used is key to not only delivering the project at hand but also in ensuring the tool remains in good working condition and provides service for a long time.
Tools can be classified according to their basic functions or by their design – hand tools or power tools.
Classification by function – Cutting and edge tools such as knives and drill bits; force concentrating tools such as hammers; tools that enact chemical changes such as blowtorches and fastening tools such as welders, rivet guns, glue guns etc.
Classification by design – Hand Tools and Power Tools. Hand tools include pincers, pliers, cutters, screw drivers, saws, scissors, scrapers, spanners etc. Power tools include chain saws, electric drills, impact screw drivers, grinders, etc.
Today, many tools are electric powered. This has made work tremendously easier and therefore enabled more tasks to be covered in a shorter time by fewer personnel.
Quality is key in sourcing tools. It is important to purchase tools from reputable manufacturers with proven track record of producing quality equipment. These could turn out to be slightly more expensive but the satisfaction the customer gets from the tools' endurance and efficiency is worth the higher price. On the other hand, cheap and counterfeit tools are often low quality and can result in huge losses for the buyer despite initially saving at the acquisition stage.
Safety is another critical element of tools. Improper handling may result in damaged tools or severe injury for the user or those in the vicinity. Power tools are particularly dangerous. Therefore, it is important that users be trained on the use of each tool. Some basic precautions must be observed.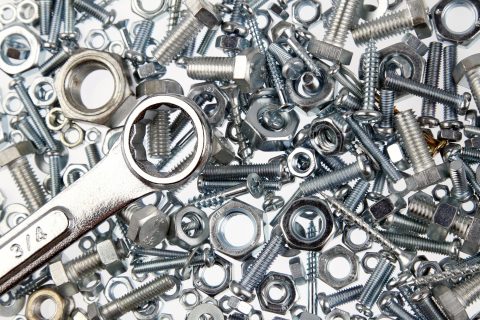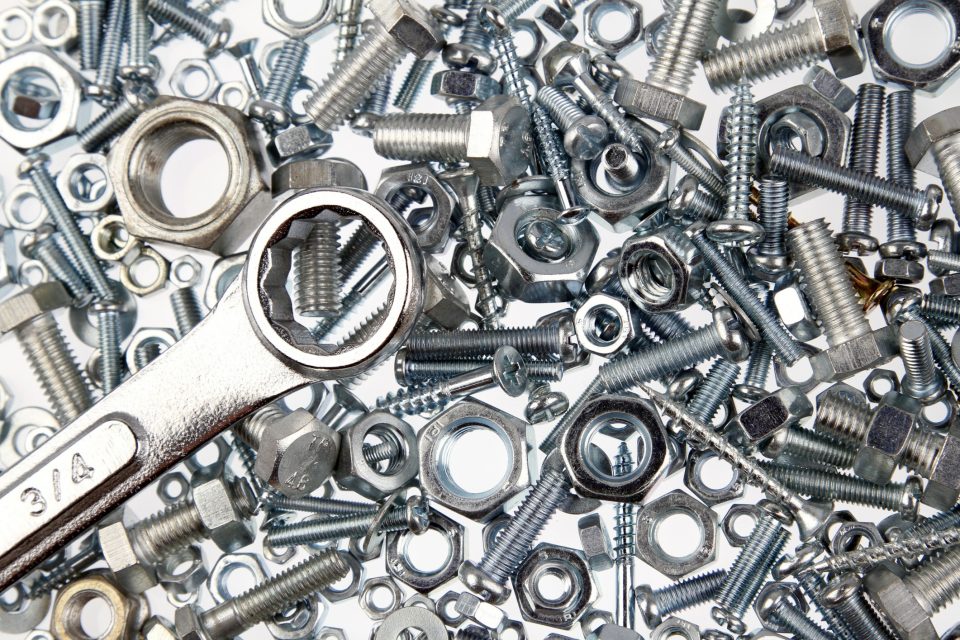 Buy quality tools. Many tools, including cutters and hammers, should be made of steel and should be heat-treated.
Regularly inspect tools to make sure they are in good shape and fit for use.
Be sure to maintain your tools by performing regular maintenance, like grinding or sharpening. Always follow the manufacturer's instructions.
Dress for the job by avoiding loose clothing or articles that can get caught in a tool's moving parts, like jewelry.
Wear appropriate personal protective equipment, like leather gloves.
Use the right tool for the job. In other words, don't try to use a wrench as a hammer.
Make sure that your feet are planted on a stable surface.
Be aware of the people around you and make sure they stay clear of the tools you are using.
Never carry tools up a ladder by hand. Instead, use a bucket or bag to hoist tools from the ground to the worker.
When working at heights, never leave tools lying out in the areas where they could present a hazard to workers below.
When appropriate, secure work with a clamp or vise to keep it from slipping.
Never carry pointed tools in your pocket. Carry them in a toolbox or cart instead.
Inspect tools on a regular basis, checking for damage. Report damaged tools to supervisor.
Make sure tools are stored in a safe place.
Keep floors dry and clean to avoid slipping while working with or around dangerous tools.
Keep cords from presenting a tripping hazard.
Never carry a power tool by its cord.
Do not use electric tools in wet conditions unless they are approved for that use.
Where to buy
There are several dealers where on get a variety of tools under one roof. In Kenya, Intercross Agencies Limited supplies the full range of renowned Makita power tools and their accessories.  According to Parimal Patel, a director at the company, their tools are strong and reliable with full back up service available. Intercross offers an express repair service thus reducing downtime. The company has been in business for the last 15 years and sells its products to construction, hospitality and automotive industries. These products are mainly imported from Japan, China, United Kingdom and Italy. Besides Intercross, these tools are also available from a number of dealers countrywide.
Fasteners
Fasteners include Bolts & Screws, Nuts, Washers, Rivets, Concrete Anchors, Inserts, Threaded Rod, Retaining Rings etc. They come in multiple types for different applications. They are used for creating non-permanent joints, that is, joints that can be removed or dismantled without the destruction or damage of the joining components. However, fasteners such as rivets are meant for permanent joints and have to be destroyed if the joint is not required.
The basis of a fastener is basically a screw thread. The male part is the screw with an external thread and the female part is a hole with an internal thread.
Most fasteners are made from carbon steel, alloy steel, stainless steel, titanium and aluminium.
Where to buy
In Nairobi, one can easily purchase all kinds of quality fasteners from Fit Tight Fasteners Limited. The company specializes in high tensile and mild steel bolts, drive screws, MDF screws, special fasteners including foundation/anchor bolts ranging from 12-52mm thickness and 200-3000mm length. The company is located on Enterprise Road in Industrial Area.