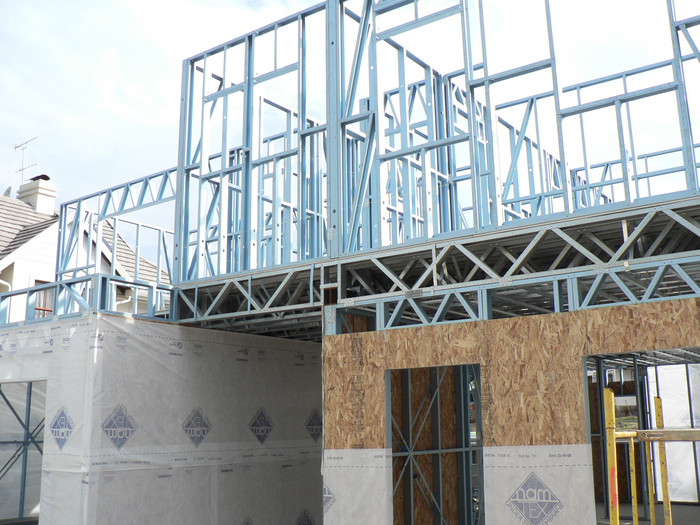 The construction industry is no stranger to volatility. It is commonplace to notice that the industry exceeds the market expectations and prove business analysts wrong during booming phase and nose-dives to its nadir during financial melt-down.
With a view to the ups and downs in the local and international markets, a lot of industries are coming forward to embrace the idea of prefabrication and modular building construction. Thanks to its proven ability to address financial, quality and environment related concerns, this industry stands up to the challenge of growing residential, commercial and industrial needs across the globe.
The unique selling point of Prefabrication and Modular Building Construction, which is reportedly predicted by various reliable sources to grow at CAGR of 6.50% between 2015 and 2020 totaling USD 209 billion by the end of the decade, is minimizing cost and maximizing ROI. Dani Yuliadi, ST. of Bali Prefab, an island-based company creating prefabricated wooden buildings in Bali and shipping them to an increasingly larger circle of satisfied customers worldwide,comments that the tropical climate in Africa is prospective and profitable for the continent more so when it comes to importing the prefabs materials.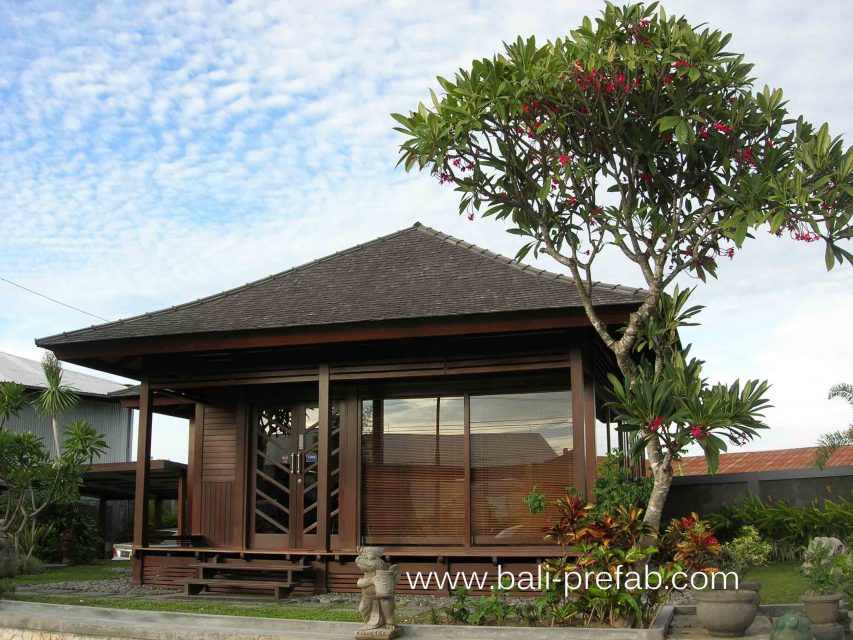 Amela Buljubasic, of APEC Smart Steel Structures  notes that the technology in prefab homes will rapidly become prevalent worldwide. Modern architecture designs are better suited for prefab homes construction because of the model illumination, and contemporary design that provides cost saving.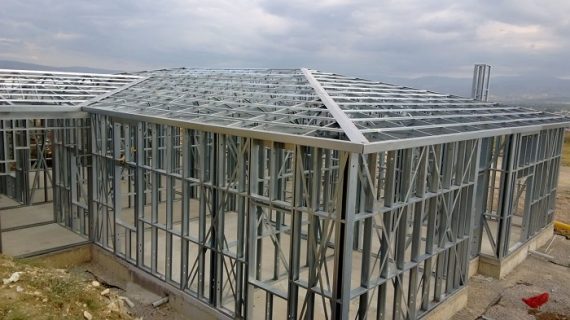 The following are some of the advantages of modular building:
Time and cost savings
Time is money and time saved is money saved, an additional income. This is all the more significant in the construction industry where delay in project delivery is the order of the day. According to Wael Mohamed Abdel Aziz, Export Business Unit Manager Icon Construction and development, prefabricated houses is a better solution to the construction industry since it can be  used in more than one project,  be easily rearranged  with different layout designs all according to the client needs, with easy mobiling motion.
"One other merit is that as opposed to permanent built homes prefab homes can be demounted and moved from place to place with ease hence reducing accommodation problems, costs and saving time that might have been wasted in looking for rental houses," said Mohamed.
In addition, Bertrand Gosset from KLH Massivholz GmbH in Austria says that Cross Laminated Timber (CLT) prefabricated panels take a short period of time to construct, having a dry construction method with quick readiness for occupancy hence saving on time and money.
The failure of timely project delivery does not only take a toll on the reputation of the contractors and sub-contractors but also triggers cost over-runs. Aniek Flemmings of Frisomat in Belgium comments that cold-formed steel prefabs are very easy and fast to assemble. They are very light in weight, which makes them easy to transport, but at the same time offers the same strength and solidity as hot rolled steel.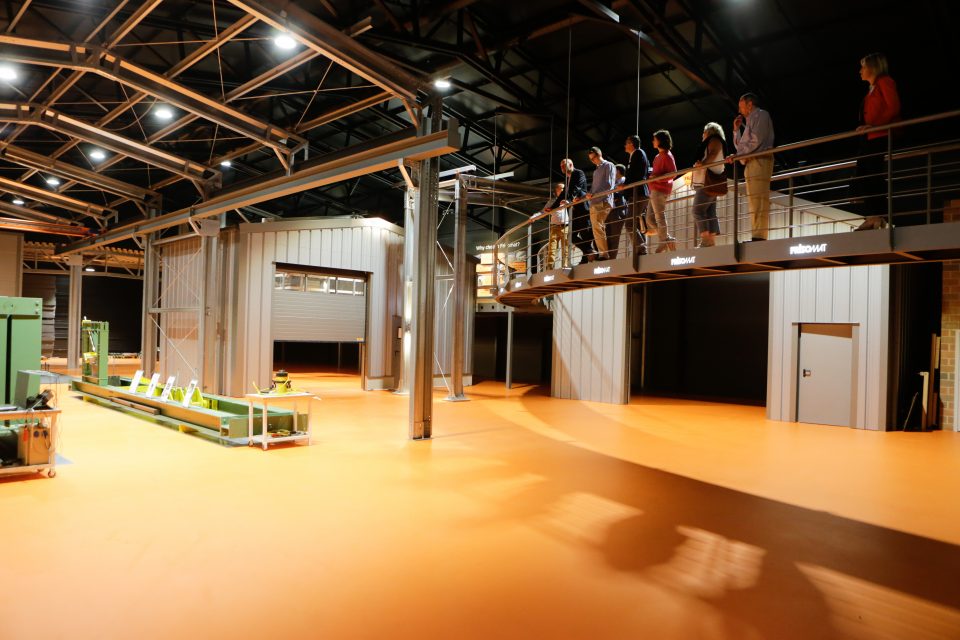 In addition to generality, the concept of Prefabrication and Modular Building Construction does not give in due to its indoors production feature. It is not at all affected by external factors like changing weather conditions or logistical unavailability as more than 90% of production cycle is completed indoors. It relieves the end users from extra cost and delays.
According to André Lubbe of Modular Homescor Buildings , prefabricated houses are 30% cheaper and quicker to construct than conventional building methods. He further added that the quality materials  used and value for money are major aspects that make prefabricated houses unique and popular.
She further added that modular home construction can reduce the overall development cost by up to 40%. The primary challenge in Kenya has been delayed construction due to unexpected cost of construction; homeowners can now be sure that after paying for the products and services there will be no further charges during the construction.
"Modular home system is a low-tech, scalable and affordable building solution to improve and expand social infrastructure. In industrialized countries, a common approach to affordable housing is to prefabricate building components. In many developing countries, however, bad road conditions tend to make that option impracticable and even causes problems for standard brick-and-mortar construction. The bricks may get damaged during transportation from the factory to the construction site. Hence, the need for new, customized solutions that are suitable for developing countries – solutions that are low-cost and adapted to local supply chains", said Camalynne Botes of Moladi Formwok
Good insulation
According to Julian Dalton of Park Home Modular Units in South Africa, prefab units have good insulation properties and a lifespan of 20 plus years provided they are correctly maintained. They can also be tailored to the customers' requirements and specification. All finishes and fittings can be designed according to the budget and application of the unit.
Environment Friendly
The evolving patterns of prefabrication and Modular Building Construction method has made it possible to manufacture homes which are not only fit-for-purpose but also eco-friendly.
The top advantages of prefabricated buildings are significantly shorter building cycles from designing to the finished building as well as the use of sustainable re-growing materials, such as wood. Wasteful material is smaller in volume if compared to conventional method of construction.
According to Cornelia Sailer, Chariman of the Supervisory Board  of LiWooDHolzmodulbau AG, a German company that is specializing in prefabricated timber buildings and use sustainable and re-growing materials such as wood,the solid timber constructions are built as innovative cross-laminated timber construction (CLT) which are supplied by KLH. In addition to this general ecological concept regenerative thermal sources are used as heating and cooling system of the building.
LiWooD works with a so-called field factory, where the factory for the completion of modules is built adjacent to the building site. All the component parts are delivered in time to the field factory where they are assembled to ready modules. With a crane the modules are stacked and stapled and thus the building is completed in a very short amount of time.
She added that timber buildings also have short construction durations due to a high degree of prefabrication and can be used in earth quake regions. It is possible to finish a building for Social Housing to accommodate 50-60 families in less than 6 months above foundation. So we can deliver a fast and eco-friendly building for the use as Student Accommodation and Social Housing.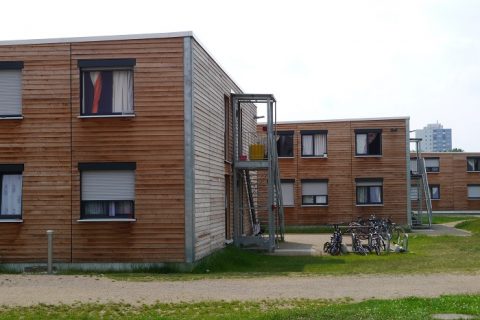 The use of Steel in prefabricated modules, further enhances its eco-friendliness. Steel is a very efficient material and a small quantity can achieve higher load-bearing capacity. Light Gauge Steel, used in a skeleton method of prefabrication, is very light and can be easily handled during manufacturing and installation keeping aside the requirements of noisy equipment. Steel is a recyclable material and more than 50% of it can be used for another purpose, if need arises.
Furthermore, according to Erwin of Perfect Places in South Africa, prefabricated buildings are of better quality compared to conventional buildings since they have a high tolerance of different weather conditions.
Superior Quality
Apart from affordability, it offers high level of quality as majority of structure's parts are built indoors with total adherence to QHSE and ISO standards. The quality of Prefabricated modules is unquestionable because it follows the same building codes of conventional houses. According to Bian Mofei of Prefabmarket in China, a structural steel building system offer better stability because it has better earthquake resistance behavior and it's much lighter to ship comparing with PC or RCC structure system. They can also be manufactured in large scale, which lowers the prize.
Quick accommodation in remote construction sites
Liam Cafferty from Kwikspace in South Africa mentions that, prefab facilities are useful where rapid infrastructure is required. Prefabricated buildings and services are convenient when located in remote areas and building materials are scarce to source. The prefab facilities on-site ensure the project is kept on track and that personnel are pleased with living conditions far away from home.
Joni Rantasalo Sales and Marketing Manager, ADMARES Group notes that Modular Building technology such ADMARE'S innovative off-site allows for buildings to be completed up to 85% in factory settings instead of traditional construction site. This ensures consistent high quality, minimum material waste and reduced energy consumption with construction time on site reduced by 70-90%.
Firas Jaber of Tempohousing Ghana Ltd notes that speed of construction is unmatched everywhere on the planet by any other system of construction and also  knowing what to expect without surprises is a big advantage.
Steel-framed modular units that come together to make up functional building equipped with the systems needed to run a building of the 21 century which Tempohousing offers for instance is great on transport savings as many units can travel on a truck and erected once at destination.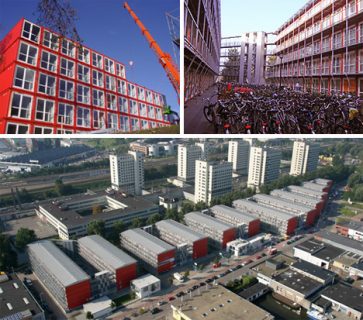 Contact our contributors
[the_ad id="79390″]
Belgium
[the_ad id="79206″]
Turkey
South Africa
South Africa
China
South Africa
         South Africa
South Africa
Germany
Finland
Ghana
Icon Construction and development
Egypt
Austria
Indonesia