Recently, Africa Data Centers (ADC) broke ground on a larger facility at Sameer Business Park, in Nairobi, which would expand its capacity, from 5 MW to 15 MW of IT load.
The expansion coincides with an increase in demand for colocation. This is a data center facility where companies may rent space for servers and other computing hardware. It's also in line with a significant digital transformation of institution services including those provided by government corporations.
Search for construction leads
Also Read: Ruiru affordable housing project in Kiambu, Kenya, launched
Jane Marriott, the British High Commissioner to Kenya, commended the country's data privacy regime. She labeled Kenya as one of the most exciting countries to be in IT on the continent and globally. This is due to its people's drive, education, and intelligence.
She said that since 2018, the UK has provided such technologies with a total investment of $220 million in Africa.
Africa Data Centers' future plans
With the support of the US Development Finance Corporation, ADC intends to invest an extra $500 million in the construction of hyper-scale data centers throughout Africa. The Sameer facility is currently the most connected data center in the Eastern African region.
According to Hardy Pemhiwa, group president and chief executive of Cassava Technologies, a pan-African technology group that owns Africa Data Centers, their investment into expanding their data center operations in Kenya is in line with the growing demand that they are experiencing due to the significantly increased use of digital services in the East African region.
Tesh Durvasula, CEO of Africa Data Centers, said that the expansion would enable ADC clients to scale and grow in accordance with their requirements.
According to Africa Data Centers, all important plant rooms in the facility will be prefabricated off-site. As a result, the highest quality is guaranteed. Also, local contractors will continue to profit from contracts to lay foundations, put the building together, and complete the building.
Reported earlier
Nov 2022
Nairobi Data Center to get an additional 1MW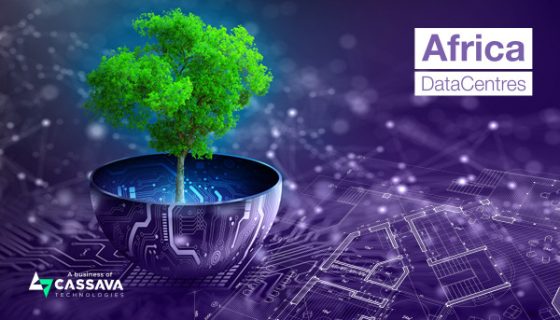 Africa Data Centers, a pan-African data center, is expanding its Nairobi Data Center, which started construction in mid-June, by 1 MW. It is expected to be completed in 40 weeks, making it the first EDGE-certified data center in the region.
The International Finance Corporation (IFC), an organization that is a member of the World Bank Group, developed the EDGE certification system as a green building certification system for new markets.
It is a quantifiable method for developers to optimize designs. This makes a product more marketable and a better investment while simultaneously promoting sustainability.
The EDGE certification enables developers to certify projects for a relatively lower cost. It also helps keep certification localized, fast, and affordable to promote more green construction.
According to Africa Data Centers' managing director, Dan Kwach, the East Africa region is one of the company's key markets. This is due to the region's rapid growth in the demand for data centers.
Given that Kenya is a critical African market for the demand for hyperscale data centers and digital transformation in East Africa, he continued, the immediate 1 MW facility is a significant part of this expansion.
How the Nairobi Data Center is going to impact the people
In all of the firm's operational regions, the new facility will, according to the company, promote the creation of jobs, strengthen the local economy, partner with local companies to build facilities, and promote social growth.
The expansion is situated in the East Africa Data Center facility. It is an environment that has already received Tier III Certification.
The Sameer site is located in the country's capital, the Sameer Business Park. This addition adds 717 square meters of additional white space or roughly 230 racks.
To maintain cooling efficiency, Kwach said, the cold aisle containment will be completed. He said that dedicated fresh air systems will manage the hall's humidity control.
He said all critical security and infrastructure systems will also be managed and monitored constantly. For the best information security possible, the facility will also be PCI DSS and ISO27001 compliant.
The new facility seeks to make way for hyperscale customers of Africa Data Centers to deploy low-latency technology solutions in the region.