Perth and Kinross Council has awarded BAM Nuttall a contract to deliver a detailed design and advance development for the £118m Scotland's Cross Tay Link Road. The scheme's first stage, valued at £9m, is expected to run for a period of one year with main construction set to get underway in the next summer.
The new road in the north of Perth will link the A9 with the A93 and A94 north of Scone. The road will unlock vital development land and the unnecessary direct traffic away from the city centre, offering a better experience for local drivers and visitors. BAM Nuttall's submission comprised commitments to pay all their project workers at least the Real Living Wage, and a vital reduction in the carbon footprint of the Scotland's Cross Tay Link Road project.
Read also: Scotland to construct the Tomatin to Moy A9 dualling project
The infrastructure investment.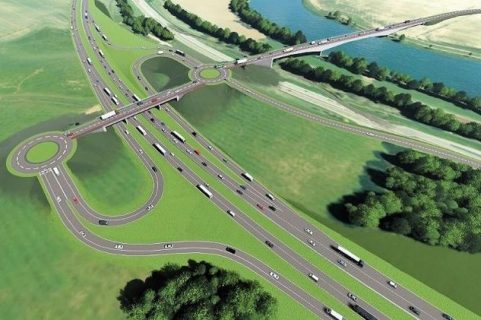 Martin Bellamy, Managing Director, BAM Nuttall commented that the proposal combined an understanding of the environmental sensitivities of the location and innovative ways that will improve air quality, boost biodiversity and reduce carbon throughout the project's lifecycle. "We are also working jointly with the supply chain partners and talking to local stakeholders and communities to establish that we maximise opportunities for local growth of skills and employment offering positive social impact."
The Government of Scotland is been planning to improve the connectivity of the various areas investing in transport infrastructure, with Scotland's Cross Tay Link Road being part, hence doubling its investment in roads and bridge maintenance to approximately £1.5 billion. With the Government's net zero plans, it is again unsurprising that a sustainable economy is the main focus of the Infrastructure investment plan (IIP). The IIP also needs to address the way climate change would impact the infrastructure, and different ways to address through adaptation and investment. A main strategy in the plan is the adoption of an "Investment Hierarchy". It is an initiative essentially favouring the repurposing and improvement of existing assets over setting up of new ones.