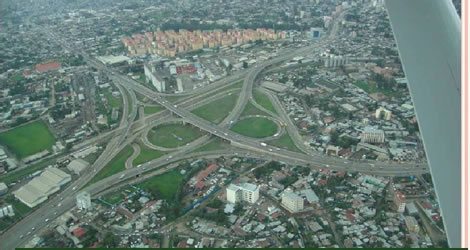 The Ethiopian Roads Authority has signed contract agreements with Chinese companies for construction of 161km road projects at a cost of over 6.5 billion Birr (US$ 312 million).
The Authority signed the agreement with three Chinese companies for construction of Akaki-Lebu and Akaki Yerer, Gashena-Lalibela and Zagora-Gasay roads.
The 28km, six-lane Akaki-Lebu and Akaki Yerer road projects which will link Adama Town in Oromia State with Addis Abeba will cost over 4.6 billion Birr (US$209 million).
The 89km Gashena-Lalibela road in Lalibela area of Amhara State will be undertaken with an outlay of over 1.4 billion Birr (US$52 million). The project is aimed at improving infrastructure facility in Lalibela, one of the famous tourist destinations in Ethiopia. The Zagora-Gasay road project to be undertaken with 485 million Birr will link Mota, Wereta and Woldia towns in Amhara State. CCCC, China Railway Group Three and Group Seven companies will construct the roads.
The cost for construction of the roads will be covered by the Ethiopian government and fund secured from China EXIM Bank.