A total of US$ 15M was recently injected towards the expansion of the Feruka pipeline by the government of Zimbabwe. Once the project is completed, trucks would be able to transport fuel from Feruka to Harare. Thi is according to Energy and Power Development Permanent Secretary Gloria Magombo.
Magombo said that the expansion of the current pipeline is one of the government's ongoing infrastructure projects. Upon completion in the following year, phase one of the Feruka pipeline project would boost its throughput from 2,19 billion to 3 billion liters per year. Magombo revealed that the line's portion in Zimbabwe, the phase 1 project is expected to be completed at an estimated cost of $15 million USD.
Search for construction leads
Currently, the 287km Feruka pipeline that links Beira, Mozambique, with the Feruka oil refinery outside of Mutare is used by the country to import fuel. On the Feruka pipeline, the government is in control of 21 km and the Companhiado Pipeline Mozambique-Zimbabwe company is in control of the remaining 114 km.
The new pipeline is expected to carry 10 million liters of fuel each day, according to officials, even though the Feruka pipeline has a carrying capacity of 130 million liters per month.
Reported earlier 
March 2019
Zimbabwe's NOIC to upgrade Feruka Oil Pipeline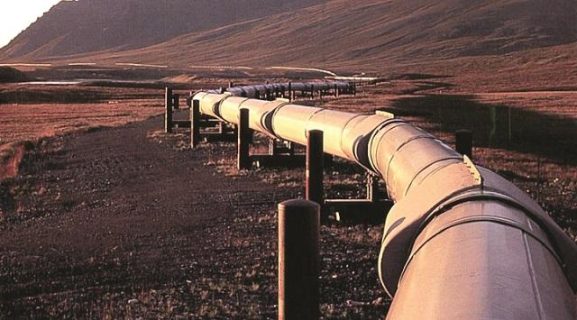 Plans on upgrading the Feruka Oil Pipeline in Zimbabwe are underway by the National Oil and Infrastructure Company (NOIC) in the second half of the year.
NOIC Chief Executive Officer, Wilfred Matukeni confirmed this stating that the move was in order to increase fuel transportation capacity and to provide the country efficient fuel supply. Mr. Matukeni added that they were targeting to complete the upgrade by the mid-term.
Also read: US $1bn oil pipeline to be constructed in Kenya
Feruka Oil Pipeline
Data shows that Zimbabwe uses about 4 million liters of diesel from a previous average of 2.5 million liters a day and uses 3 million liters of petrol from an average of 1.5 million liters per day. 90% of the fuel consumed is transported by the Feruka oil pipeline while the remaining 10% is transported by road using tankers that have been known to damage roads.
" We are using an average of 160 million liters against a total carrying capacity of 180 million liters indicating a heavy use of the pipeline," Mr. Matukeni added. The pipeline was last upgraded three years ago which allowed the pipeline to pump 180 million liters a month.
The project funding is being worked out by relevant authorities. Matukeni explained that the upgrade won't be done by NOIC but it will be done through NOIC and its partners such as Petrozim Line(PZL) and  Companhia do Pipeline Mocambique.
Second pipeline
Zimbabwe has doubled its demand for fuel as of last year. This according to the Minister of Energy and Power Development Dr. Joram Gumbo has been attributed to the increase in business activities in the country.
Plans are also underway to construct another pipeline running from Zimbabwe to Harare and Bulawayo. From Bulawayo, it will run southwest to Botswana and north through Zambia to the Democratic Republic of Congo will be freshly pursued by the government.
According to an assessment conducted by IHT Markit, a second pipeline would lower the cost of moving fuel through increasing pipelines from Beira to Harare.
April 2021
Feruka-Harare oil pipeline in Zimbabwe to undergo next-gen engineering works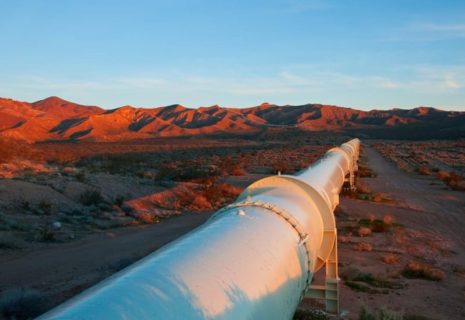 Zimbabwe National oil company Petrozim Line Ltd has awarded Penspen a 10-month engineering contract to deliver a next-generation engineering project for the Feruka-Harare pipeline.
Designed to enhance operational efficiency, the contract will see Penspen support Petrozim on its mission to achieve the maximal capacity to meet increasing petroleum products demand. 
Next-gen engineering works
Originally designed by Penspen and constructed under its supervision, the 208km long Feruka-Harare pipeline network will undergo operational modifications to ensure its transfer ability to meet the increased demand for petroleum products such as diesel and gasoline.
Penspen will deliver detailed engineering and procurement support services for the multi-product pipeline project, including the establishment of a 'series pumping' operation, as well as a range of key project components at different sites across the region. The exercise includes two new mainline pump-sets (pump, motor, and variable speed drive packages), piping modifications for the connection of new mainline pump-sets, and two new power transformers to supply the new mainline pump-sets.
Additionally, Penspen will oversee piping, instrumentation, and metering skid modifications as part of the project. Electrical switchgear, transformers, switchboard, distribution board, and a standby diesel generator with a weatherproof enclosure and diesel tank will also be supplied as part of the contract award. 
Also Read: Foundation stone laid for Cap des Biches power plant project in Senegal
According to Neale Carter, Penspen Executive Vice President for the Middle East, Africa, and Asia Pacific Regions, this contract award is a testament to Penspen's strong reputation and experience in Africa. "We look forward to working with Petrozim on this exciting project," he said. "Penspen's scope of work included in the project award demonstrates our range of capabilities in the region and beyond, as a leading provider of engineering services to the energy industry," he added.
Penspen has been providing engineering service support to Petrozim for over 20 years and in 2012 completed the FEED, which increased the capacity of the pipeline and the Harare storage facility.