The 20MW Golomoti solar which is the first solar-plus-storage facility in Malawi has been guaranteed US$ 24M in equity and shareholder loan investments.
The guarantee was given by the Multilateral Investment Guarantee Agency (MIGA) to the project's developer Golomoti JCM Solar Corporation Limited. Over a period of 20 years, the guarantees will protect JCM from the risks of transfer restriction and contract breach.
Search for construction leads
Hiroshi Matano, Executive Vice President of MIGA, stated that by helping in the diversification of the energy supply, the new 20MW solar photovoltaic plant contributes to Malawi's transition into low carbon and climate-resilient economy.
With just 11.2 percent of the population having access to electricity in 2019, Malawi has one of the world's lowest rates. 75 percent of the country's current generation capacity is hydroelectricity, with the biggest portion coming from Lake Malawi. Additionally, expensive, highly polluting diesel generators are currently being used to manage peak demand.
In order to increase electricity supply by adding new independent power producers and connecting new customers to the grid, the Malawian government plans to increase electrification levels to 30% by 2030.
Also Read: Bwengu Solar PV Power Plant Commences in Malawi
The new 20MW solar photovoltaic plant's impact on the environment
The new 20MW solar photovoltaic plant increases the supply of sustainable energy and will reduce 45,000 metric tons of CO2 emissions over its life span. The 5MW/10MWh battery storage system, which has a 15-year expected life span, was installed and made operational at the same time as the plant.
The battery storage system offers the opportunity for better load leveling by storing electricity during periods of low demand and supplying it during periods of high demand, in addition to managing the intermittency of solar energy. The strain on more carbon-intensive peak-generating facilities will be reduced, which will result in wider reductions in greenhouse gas emissions.
According to Christian Wray, CEO of JCM Power, the parent company of JCM Golomati UK Limited, support from MIGA has been an important factor in advancing their projects in Malawi. Wray added that the partnership enables independent power companies like JCM Power to deliver projects that have a positive effect on the renewable energy market in Africa.
Reported earlier
March 2021
Construction of the 20MW Golomoti Solar power project in Malawi begins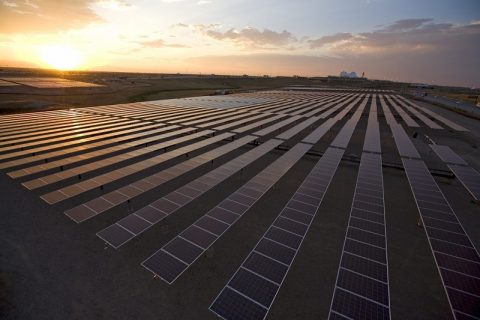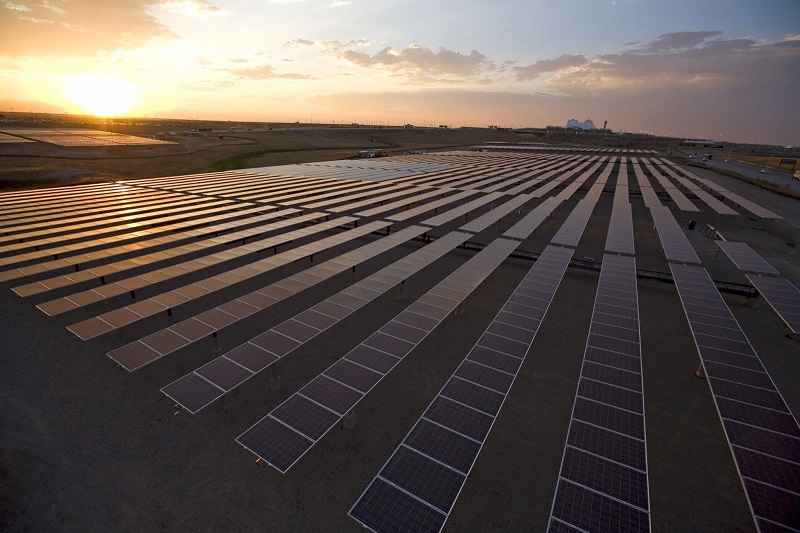 Construction of the 20MW Golomoti Solar power project in Malawi has begun. This is after Malawi's minister for Energy Newton Kambala was joined by the British High Commissioner to Malawi, David Beer, and officials from InfraCo Africa and JCM Power (JCM) in launching the project at a groundbreaking ceremony in Dedza District.
Through Innovate UK, the project has received nearly US $3m grant from the UK government, to provide state-of-the-art batteries. This will enable the plant to provide reliable power and improve network stability, reducing reliance on hydro and diesel generation, whilst ensuring that grid stability is maintained. In addition, the UK through InfraCo Africa, one of UK's Infrastructure Financing Agencies, is a 25% shareholder to the project through equity financing.
Also Read: Government launch construction of thermal-solar power plant in Impfondo
Golomoti Solar power project
20MWac solar photovoltaic (PV) coupled with a 5MW/10MWh lithium-ion Battery Energy Storage System (BESS), Golomoti Solar Project has benefited from knowledge-sharing with its sister project, Salima Solar, with both projects (among the first commercial-scale solar photovoltaic plants in the country) key to transforming regulatory frameworks around Malawi's renewable energy sector. Salima Solar is expected to begin delivering power to Malawi's national grid in early 2021, with Golomoti becoming operational in the latter half of 2021.
The project is being undertaken by InfraCo Africa, part of the Private Infrastructure Development Group (PIDG), and its project partner, JCM Power (JCM).
Malawi's energy sector
Malawi has an electrification rate of just 18%, with only 11% connected to the grid, and frequent power outages affecting economic productivity. Malawi's energy sector is currently reliant upon hydropower; however, rainfall fluctuations have severely impacted electricity generation in recent years.
The Government of Malawi has recognized energy as a key driver of economic growth in its Growth and Development Strategy (2017-2022) and is working to establish regulatory frameworks needed to attract private sector investment to Malawi's energy sector.
May 2021
Malawi's first utility-scale solar-plus-storage project to be built in Golomoti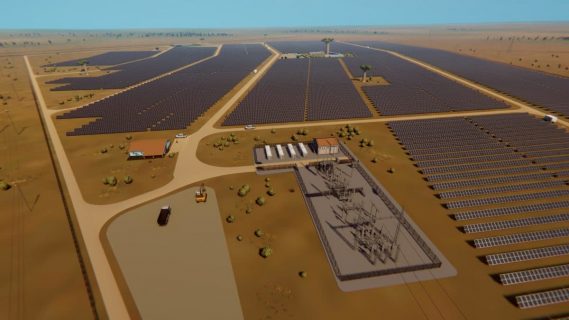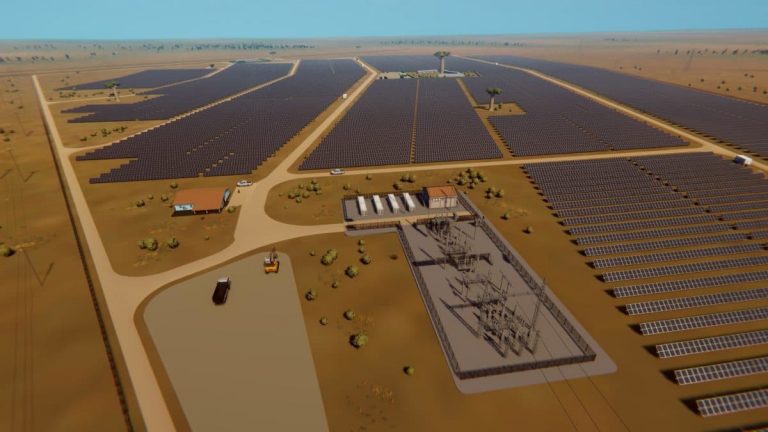 Renewable Energy Company, Sungrow has partnered with JCM Power, InfraCo Africa, RINA, and Innovate UK to construct Malawi's first utility-scale solar-plus-storage project. Located in the Dedza district of Malawi near the town of Golomoti, the 20MWac solar PV and 5MW/10MWh energy storage project are set to become a leading project in sub-Saharan Africa in showing the value of solar PV together with energy storage.
The project is expected to fully adopt Sungrow's one-stop solar-plus-storage MV solution comprised of a PV inverter, MV station, all-in-one Power Conversion System, battery container, and energy management system (EMS). Sungrow's PV and storage technologies will be deployed to improve the availability, reliability, and quality of the Malawi power supply through its capabilities in providing frequency regulation, voltage regulation, peak shaving, and reactive power support.
Also Read: 400kWp solar PV plus 912kWh battery storage project in Mozambique secures funding
Malawi's first utility-scale solar-plus-storage project
The Golomoti project will have all engineering, procurement, and construction activities managed by JCM Power. The inclusion of lithium-ion batteries behind the meter at this scale will be a first in sub-Saharan Africa. The project is expected to enter operations at the end of 2021,
According to Shane Eglinton, Engineering Director of JCM Power, the project will demonstrate the pathway for clean, affordable, and reliable energy for Malawi and to other developing nations. "We are pleased to have selected Sungrow to supply solar inverters, transformer kiosks, and a one-stop lithium-ion battery energy storage solution for this pioneering project," he said.
Phyllis Yang, the head of Sungrow Southern Africa mentioned that the introduction of Sungrow's latest outdoor Power Conversion System solutions to the African market will boost the region's clean-power access and economic growth. "We are extremely proud to be part of this iconic project," she added.