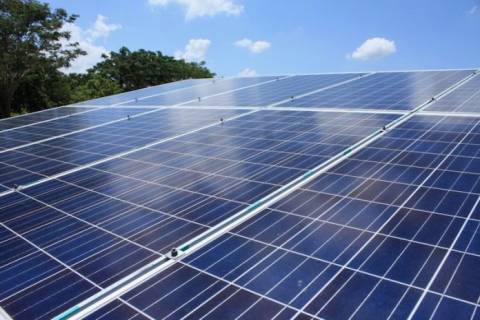 The County Government of Laikipia in Kenya has signed a memorandum of understanding (MoU) that will see the construction of a 40MW solar power plant Rumuruti Township.
The MoU was signed by Laikipia Governor Ndiritu Muriithi and Kenergy Renewables Company Chief Executive Officer Ms. Khilna Dodhia.
Ms. Dodhia said that the close to US $58bn project will take approximately 10 months from the beginning of next year to complete on a 300-acre piece of land provided by the county government.
Also Read: Two solar photovoltaic plants to be constructed in Kenya
Nature of the partnership
Ms. Dodhia said that her company would bear all the costs of production while the county government will be required to provide the necessary support such as the acquisition of the needed permits for the energy plant.
The Laikipia county boss said that they have committed themselves as a government to be useful to investors by adding value to the investment processes to the fulfillment of those who seek to establish businesses in Laikipia.
"We are very pleased to work with the County government of Laikipia on this project following their devotion to providing an investment-friendly framework," said Ms. Dodhia.
Significance of the project to the county
Governor Muriithi expounded on the importance of the project to the region saying that it would provide clean energy as the country steers to move away from thermal energy plants that mainly rely on diesel-powered engines that are not only hazardous but also expensive to run, consequently making power costs to shoot.
During construction, the project is expected to provide 100 direct jobs to local residents and once complete an additional 20 people will be permanently employed to operate the facility.
The project is being developed under the Ministry of Energy and Petroleum Feed-in Tariff Regime. The Kenergy Renewables Company has entered into a 20-year Power Purchase Agreement with Kenya Power to supply the electricity generated.