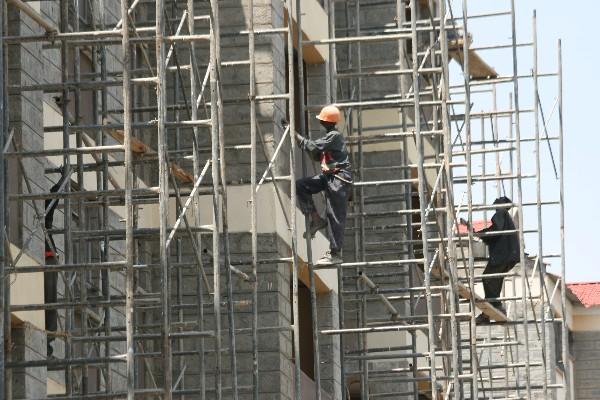 The National Construction Authority in Kenya(NCA) has lamented lack of skills among construction workers in Kenya. In its new  report, NCA reveals that 83 per cent of construction workers in Kenya lack formal training and that they mostly learn through experience.
NCA also revealed that only 139,523 construction workers are registered.
40,076 have been registered in the Nairobi head office, 16,560 in Mount Kenya regional office, 11,723 in Central Nyanza, 12,235 in North Rif, 9,004 in Coast, 10,019 in Lower Eastern, 13,018 in Western, 12,243 in Central Rift, 4,302 in South Nyanza, 8,529 in Upper Eastern and Northeastern has the least with 1,814.
According to the NCA report, the organization has started a training programme that will see all eligible workers trained, registered and issued with identity cards to act as proof. The move is aimed at addressing the deficiency of skilled workers in the industry.
"National Construction Authority in Kenya has embarked on a programme to train workers and register them and an identity card will be issued to them indicating their area of operation and skills," said the construction authority's  Executive Director Daniel Manduku.
The report which was conducted in 11 regional offices across the country showed that only three per cent of workers in the construction industry are women.
In a move that is fast gaining traction among industry players, Bamburi Cement has announced that it would train 1,600 masons.
The National Construction Authority in Kenya is mandated to streamline, overhaul, and regulate the construction industry.