Ambatolampy solar power plant which was built through Green Energy Solutions (GES), a joint venture between the Malagasy group Axian and the energy company GreenYellow, a subsidiary of the French group Casino has been launched by Colas Madagascar, a part of the French conglomerate Bouygues that operates the Ambokatra quarry in Tamatave, to the east of the main island.
The compact power plant is outfitted with 200 photovoltaic solar panels and other related equipment that is linked to a battery storage system housed in two containers. The entire system is powered by a thermal power plant comprised of diesel generators capable of producing 600 kW.
Search for construction leads
GES funded the whole project under a seven-year contract signed with Colas Madagascar back in 2021. As a result, Colas is willing to pay a power bill issued by its partner.
Reported earlier
March 2021
Mobile hybrid power plant for Ambokatra quarry, Madagascar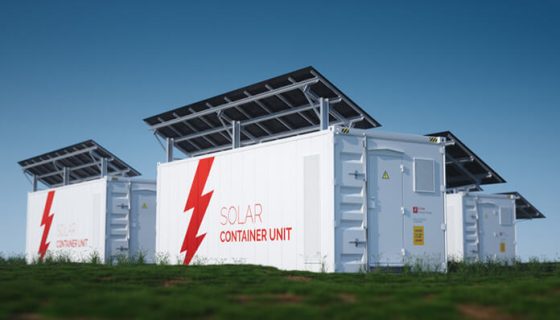 Green Energy Solutions (GES), a Joint Venture between JOVENA, the energy branch of Axian Group, which is a leading infrastructure group in Madagascar, and GREENYELLOW, an energy management company offering turnkey services in energy efficiency and solar projects entered into an agreement with Colas Madagascar for the construction of a mobile hybrid power plant for Ambokatra quarry.
As per the agreement, GES will therefore finance and construct a 148kW solar power plant, composed of two fully integrated and installed containers so that any risk of shading is avoided. These containers will be coupled to a thermal power plant with a total power output of 600kW running on diesel fuel that will be supplied by Jovena Madagascar.
Also Read: AfDB approves US $43m loan to finance phase 2 of PRIRTEM in Madagascar
The facility will also be equipped with an energy storage system and a low voltage distribution network through which power will be supplied to the site at night and even on days when it is closed, will be installed.
Decarbonizing Colas activities
According to Richard Ferrazi, the Chief Executive Officer of Colas Madagascar, the company is committed to a strategy of decarbonizing its activities.
It has therefore set itself the goal of reducing its greenhouse gas emissions by 30% by the year 2030, a goal that the mobile hybrid power plant for the Ambokatra quarry will contribute to by avoiding the emission of approximately 90 tonnes of CO2 per year.
"Our quarry in Ambokatra will be the first site in the country to be equipped with a hybrid power plant that will significantly reduce its emissions. We also have plans to equip a second site, the PK13 RN7 quarry, located in Antananarivo with a similar facility in the near future," explained Mr. Ferrazi.
June 2021
Ambatolampy solar power plant in Madagascar set for extension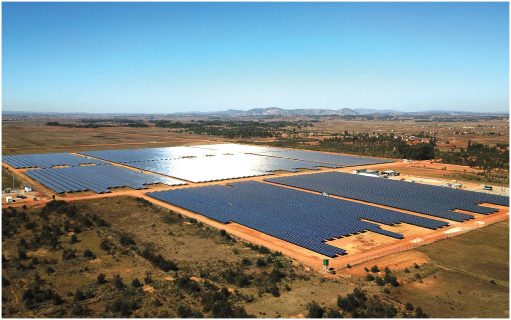 Jirama ( Jiro sy rano malagasy), the state-owned electric utility and water services company in Madagascar has entered into an agreement with Green Yellow Madagascar, a joint venture owned 51% by the Axian Group and 49% by Green Yellow, for the extension of the Ambatolampy solar power plant.
According to JIRAMA this extension will allow a significant reduction in its production costs as part of its recovery plan and will also support the prioritization given to renewable energies in the East African country.
Also Read: Mobile hybrid power plant for Ambokatra quarry, Madagascar
The extension project will start this month and it is expected to be completed and commissioned before the year-end.
An overview of the Ambatolampy solar power plant
Operational since 2018, the Ambatolampy solar power plant is the very first utility-scale power plant in Madagascar built on a 28-hectare site. The facility is made up of a total of 73,000 solar PV panels, and it currently has an installed capacity of 20 MWp.
The power plant not only provides green electricity but also a more stable supply of energy to an equivalent of 50,000 households in Antsirabé, the capital city of the Vakinankaratra region, in the central highlands of Madagascar, and Tananarive, the capital city of Madagascar, in the island's Central Highlands, as well as industrial zones in the two cities.
Ambatolampy solar power plant is also a major contributor to the reduction of carbon emissions in the East African country, reducing emissions by 17,000 tons of CO2 per year.