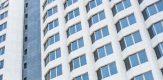 A new hotel- Radisson Blu Beach Resort is set to be opened on Cape Verde Island of Sal in 2019; this is according to the Rezidor Hotel Group, one of the  hotel companies in the world.
The Rezidor Hotel Group which is a member of the Carlson Rezidor Hotel Group made the confirmation and said that the new development will be a five-star beach resort and feature 240 guest rooms and will open its doors in the third quarter of 2019.
Search for construction leads
Elie Younes, Executive Vice President & Chief Development Officer of Carlson Rezidor confirmed the news and said the resort will be located on Santa Maria, the number one beach location in the country and will be designed by DSA Architects with a modern minimalistic design; this will be the first of its kind in Cape Verde.
"We are delighted to sign this landmark hotel beach resort under our upper-upscale Radisson Blu brand, known for contemporary design, innovative service concepts and unique service philosophy.
Also read:South Africa:Newly constructed Radisson Blu Hotel in Cape Town set to open
The Radisson Blu Beach Resort, Sal will further strengthen our resort portfolio across EMEA. Rezidor operates and develops some 60 resorts with 14,000 rooms.
We are equally delighted to partner with East-West SA, a high profile multi-hotel construction and management company established in France and Cape Verde and look forward to successful partnership based on trust, responsibility and delivering results," said Younes.
Sal will also constitute of two restaurants, four bars together with a unique rooftop destination outlet, 800m2 wellness spa and an iconic swimming pool design with various pools and lounges leading onto a spectacular white sandy beach and ocean. It will also offer the largest conference center in Cape Verde Islands with more than 1,500m2 of dedicated meeting and event space.
Speaking during the opening day of the 2017 West African Property Investment Summit, Mr. Andrew McLachlan, SVP Business Development at Carlson Rezidor added by saying that Radisson Blu resort has a clear development strategy for Africa.
Also read:Radisson Blu Hotel and Convention Center in Rwanda opens
In 2015, two Radisson Blu Resorts in Mauritius were added to their portfolio namely; Radisson Blu Azuri Resort & Spa, Mauritius and Radisson Blu Poste Lafayette Resort and Spa, Mauritius. The addition of the Radisson Blu Beach Resort, Sal will greatly complement their growing resort portfolio in the best beach locations in the fastest growing resort destination in Africa.
Radisson Blu is the largest upscale hotel brand in Europe which remains to be the main feeding market of Cape Verde.