Located along Kangundo road at Malaa in Machakos County, Kenya, Asali Bungalows and Maisonettes is a mixed residential development consisting of three-bedroom Bungalows and 2-floor five-bedroom Maisonettes with a flat roof design.
Also Read: The Marquis Residential Development in Kileleshwa, Nairobi, Kenya
Search for construction leads
The Bungalows feature a spacious sunken lounge & dining area, large windows for natural lighting, spacious laundry area, tiled floors & gypsum ceiling, pantry area, and customizable open kitchen with a granite breakfast table, cabinets, fridge & cooker area.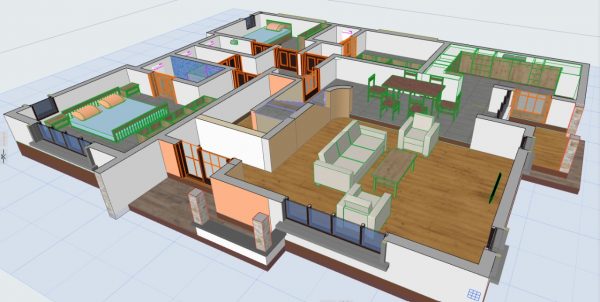 The Maisonettes on the other hand has, on the ground floor, the main entrance with a solid wooden door opening up to the foyer of the house, a sunken living room, dining area, guest bedroom with ample wardrobe cabinets, common bathroom, spacious kitchen, and separate pantry all of which are located on the ground floor, on the first floor, a safe haven, 4 bedrooms all en suite with built-in wardrobes, center family room with a balcony and the master bedroom having a separate walk-in closet, en suite.
Asali Bungalows and Maisonettes project team
Asali Bungalows and Maisonettes are developed by Mizizi Africa Homes Ltd, a leading property developer company in Kenya "offering homes & investment solutions that are pocket-friendly, high quality, and timely delivery".