The Long Street social housing project is being developed in Johannesburg, South Africa, in Jeppetown near the George Goch Train Station, an area that was previously filled with industrial-oriented buildings.
Also Read: Radisson Hotel in Middelburg, South Africa
The master plan for the project preserves the existing roads and trees, and it builds them into an urban precinct gated at two entry points with unrestricted freedom of movement between the individual five-storey blocks with a total of 1336 social housing units, a future school, a park, a playground, and a landscaped courtyards.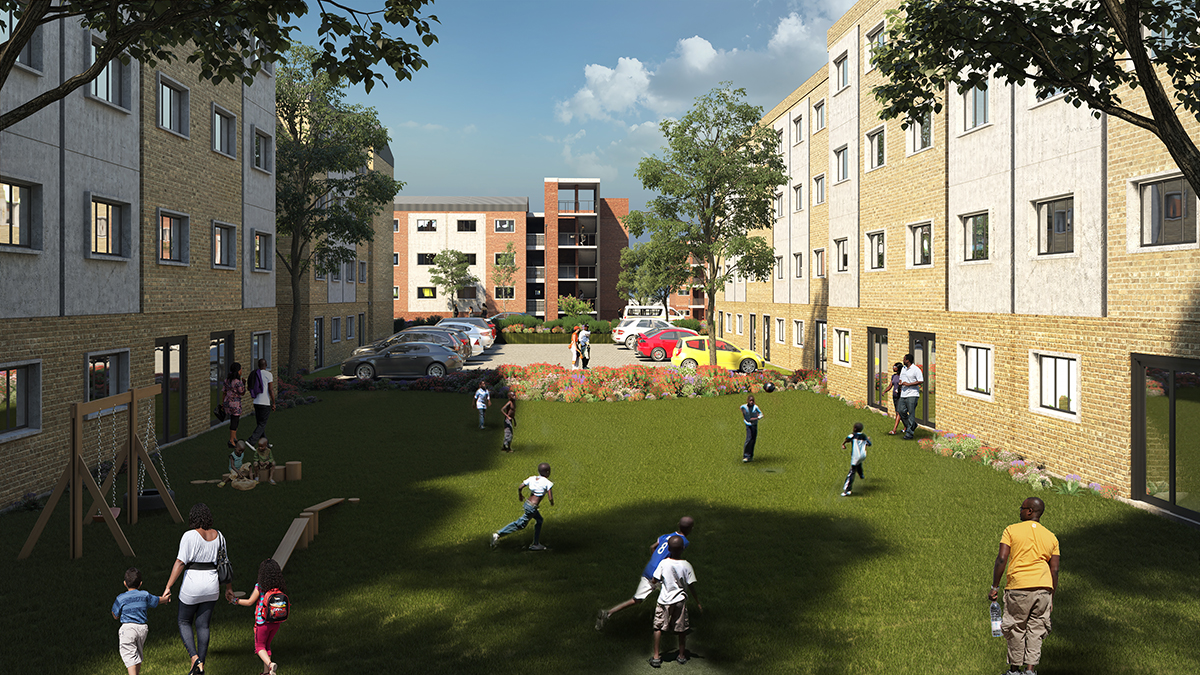 Overview of the Long Street social housing units
There are mainly four different unit typologies ranging from 32- 44 square meters catering mainly for families seeking affordable living space in the inner-city. Each unit is provided with solar water heating and utilizes fundamental thermal and energy principles to enhance performance and comfort for residents.
The housing units are supplemented by semi-private courtyards and access to outdoor living and activity spaces with established trees and landscaping. The perimeter block buildings are designed to create an attractive and well-defined streetscape, and the units focus views onto the street and park environments, using the "eye-on-street" principle to improve safety in the public realm.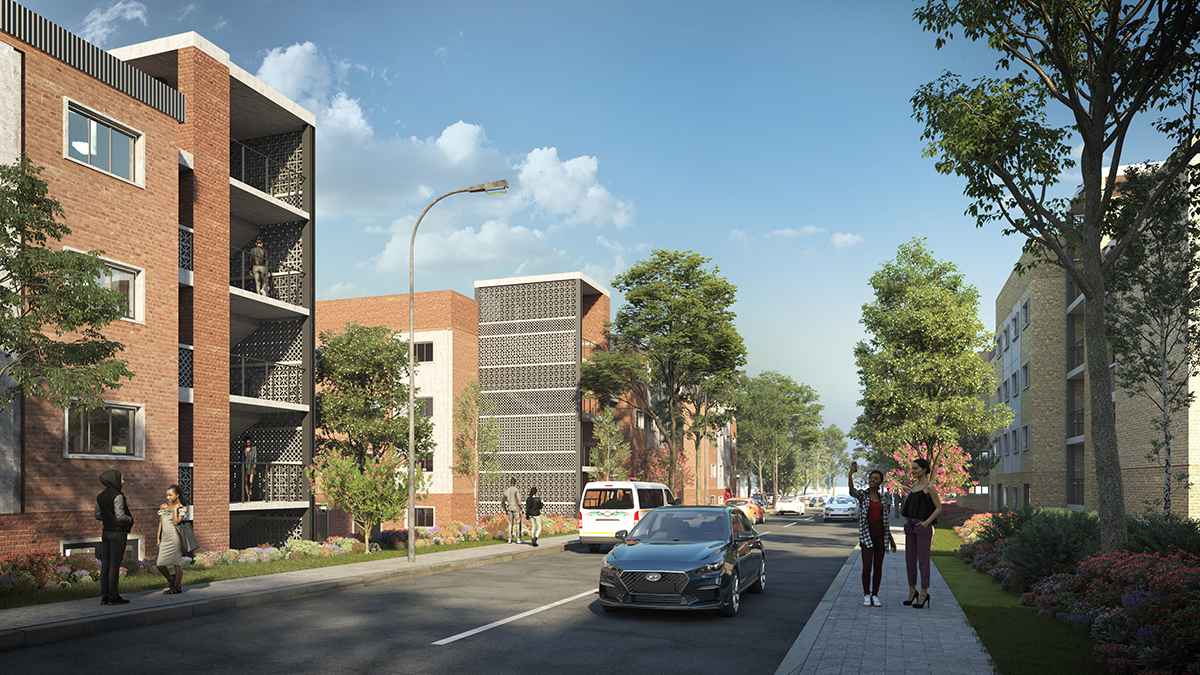 Choice of material
The material choice was mainly influenced by the need to create robust and durable low-maintenance facades. As a result, face-brick, concrete panels, and breezeblocks are the primary construction materials.
However, design details that create a better architectural aesthetic and provide an identity for the individual blocks, in addition, to assist with wayfinding have been included. Different palettes of face-brick are applied to each of the six earmarked land parcels, precast concrete façade detail panels will be inserted into the face-brick facades, and a variety of breezeblock patterns will be applied on staircases and walkways.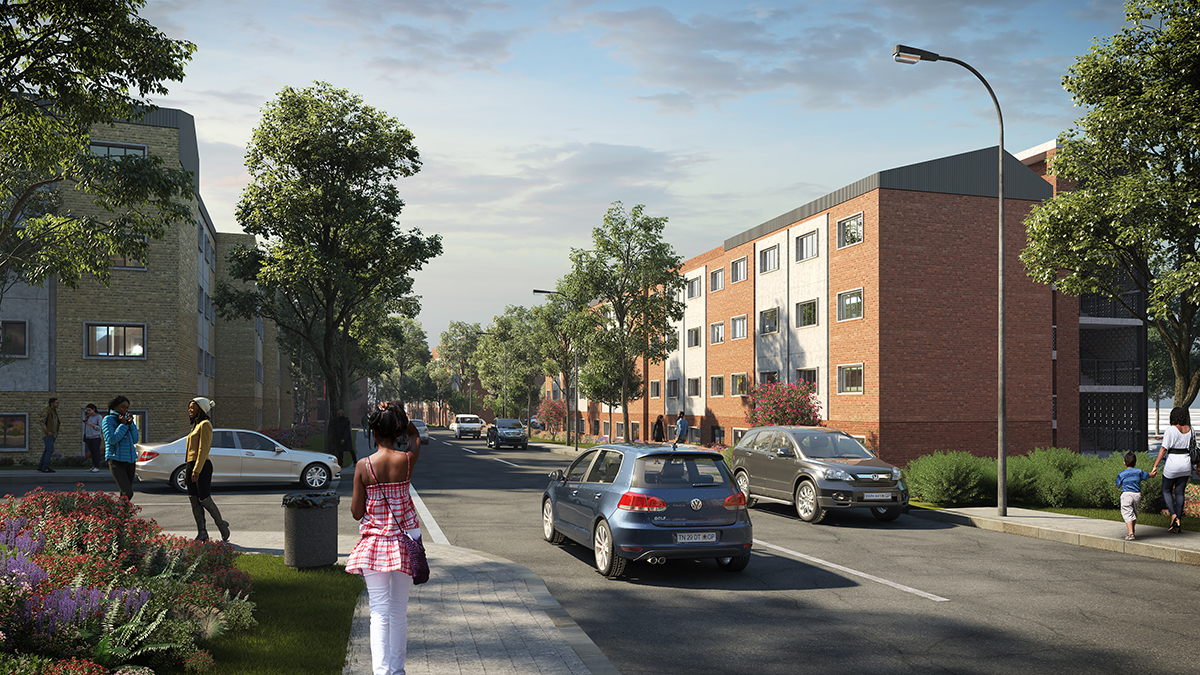 Noteworthy, as it was previously a brownfield site some of the buildings at the now Long Street social housing project site with heritage status are to be re-purposed and converted to accommodate residential units, while still preserving heritage value facades.
Project team
Client: Johannesburg Social Housing Company (Joshco)
Architect: Boogertman + Partners 
Project Managers: Blue IQ
Development Managers: DDT
Landscape Architect: Cornelia King