Cardiff Council has completed the planning and is set to sign a contract with a Robertson Construction-led consortium for construction of a new 15,000-capacity Cardiff indoor arena. The new designed venue for Cardiff Bay will cost around £150m in construction and global entertainment operator Live Nation is part of the winning consortium.
The project will be signed of by the city cabinet next Thursday to offer time for letters of intent signing in October, paving the way for plan submission. The revised timetable will allow the contract to be signed off in March and start in April on a three-year development programme. The pandemic has led to completing the full business case some more months longer than originally expectations, hence the need to push the opening back to the last part of 2024 rather than in the spring of 2024.
Read also:Steel package tender for the new Everton's Bramley-Moore stadium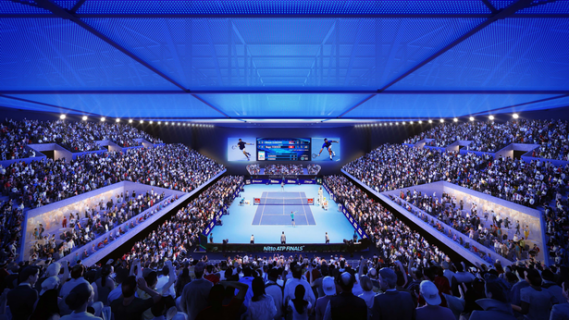 The indoor arena trends.
As in Cardiff indoor arena, design and use information highlights trends with construction cost and arena age. A good example of developing trend is lighting. There is more use of LEDs, lowering the use of metal halide lights. The arenas size has also grown to greater square footages in modern ones which translates to, larger arenas being more expensive to construct. An indoor arena definition varies from where respondents live and the kind of climate impacts in the area. Furthermore, wall and window configuration, primary riding disciplines, footing materials like the presence of fiber also vary with region.
Nick Harris, group executive property director, Robertson, said: "This is a vital step in delivering the aspirations of the Council and offer a vibrant visitor destination in Cardiff Bay. "We were greatly motivated by the positive feedback we got from the public consultations recently, and look forward to working together, with the partners and the Council, to arrage for the full planning application to be submitted in October for the Cardiff indoor arena."