What once started as a regional wholesaler for construction products in 1991 has now developed to an internationally recognized company providing solutions for forward-looking construction on the construction site and at the precast concrete plant. B.T. Innovation has customers in more than 70 countries all over the world, is well-established at international trade fairs, and is cooperating with trade partners in all essential markets.
Construction Review had an exclusive interview with Mohammad Daei, Project Manager B.T. innovation GmbH who shared his insights on the current affordable housing market in Africa.
What's your take on the current affordable housing market in Africa?
The results of studies by responsible organizations and institutes like "Shelter Afrique" as well as the number of inquiries from different stakeholders in the African market with our company confirm that the provision of affordable housing remains among the top priorities of all African governments. The challenges which all of these countries face is being unable to supply houses that will cater to the current demand. Considering affordable housing deficit of millions of units in Africa, this market can turn into an incredibly interesting opportunity for any solution provider who can offer an acceptable business model.
What are the positives achieved so far due to the implementation of affordable housing in Africa?
We all know that "the first step in solving a problem is recognizing that there is one". We believe this recognition has led the decision makers to search and invest resources in finding solutions to tackle the problem of the affordable housing deficit. Governments announce national programs in this regard and try to facilitate the access of developers to financial resources, tax incentives and land assignments.; several regional, intercontinental and international institutes are involved in studies, training and policy making services for the decision makers; the media is drawing attention to technology providers from developing countries towards this less developed market, etc. All these steps contribute to further progress in implementing affordable housing targets.
What are the challenges experienced with regards to the implementation of affordable housing?
Every big project faces different challenges on its way forward; housing programs of such big scale are by no means exceptional. However, the main challenge might be the number of stakeholders involved in such a program; including (but not limited to) investors, real estate developers, contractors, engineers, architects, technology providers, property owners, financiers, and of course end-customers.
What can be done to address these challenges?
Taking into consideration all parties with their (partially) different expectations and limitations basically needs a strong and consistent commitment. This should be supported by governments through necessary platforms and infrastructure in order to motivate private entrepreneurs to get involved and form the necessary collaborations. Local (or committed foreign) business minds can set up a collaborative framework and include the necessary loops of chain. It requires of course a profound knowledge of local markets, effective laws and regulations, and national policies; this knowledge then should be combined with finding right technical and financial partners. In other words, there should be a locally based project initiator who teams up with strategic partners and goes for governmental support in terms of land and regulatory issues.
Do we have any emerging technologies that might shape the future of affordable housing in Africa?
Apart from the type of material or technology, it is obvious that the right solution can only be industrial and serial construction. Conventional methods of building units on-site and one by one cannot cope with the current and ever-growing demand. Industrial construction means turning the process of building a house into a serial production process in a factory. Only by prefabrication and mass production, the construction industry can benefit from a variety of efficiency gains in industrial production, such as supply chain management, best practice approach, economies of scales, etc.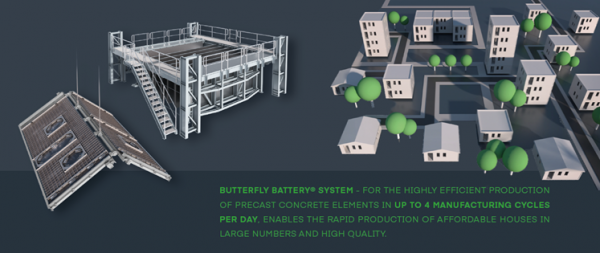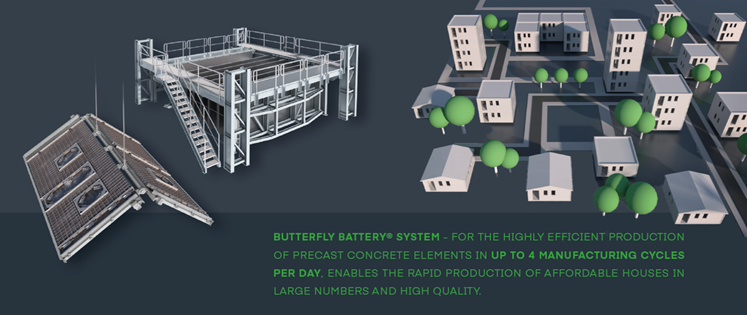 As technology providers for the precast concrete industry, we at B.T. innovation believe that concrete is one of the most suitable materials for affordable housing in Africa. Stability, flexibility in form, long worldwide experience, and people's trust in concrete and its quality, together with deploying local resources and independence from major building material imports, make it a very logical choice. BT has developed a concept for affordable housing programs based on precast concrete technology, which can be tailored to different project scales or any given investment budget. We will be happy to introduce our patented innovative and scalable technology to any interested party.