What is offsite construction?
Offsite Construction which is also known as Prefabrication or Modular Construction is an innovative method of construction delivery which creates striking architectural aesthetics.
Search for construction leads
It is perceived to be an alternative to the site build construction because the building elements are designed and produced offsite within the confines of a manufacturing facility, that too, as per the QHSE (Quality, Health, Safety and Environmental) regulations.
The idea of Modular Construction has revolutionized the construction sector as the principal of mass production and customization is successfully applied and implemented to serve the various industries on a timely and effective manner.
With the availability of high quality RAW materials and accessibility to advanced technologies, Offsite Construction offers; A quicker, smarter and safer project execution contrary to the site build construction which requires longer time and more space availability for a construction project to be successful.
A recent survey titled, "Prefabrication and Modularization in Construction" conducted by FMI/ BIM Forum-2017 reports that:
 *   The amount of project work using prefab has almost tripled between 2010 and 2016.
 *   The Contractors using prefab on more than 50% of their projects are more effective compared to those who do less prefab.
Also, it is known for less waste production and site disruption as building elements are produced in a the factory premises meant only for the Offsite Construction.
Global market growth
The global Offsite Construction market was valued at $102 billion in 2018 and is projected to grow at a CAGR of over 5.5% to surpass $142.5 billion by 2024, owing to the rising demand for complex structures at affordable rates along with rapid urbanization and industrialization.
The growth of Offsite Construction is faster in the regions where the urbanization or industrialization is underway. Asia Pacific region is ahead of the pack and supposed to increase its lead over other regions because of the fastest developing economies like China, India, Indonesia. 
As per a report published by Business Wire – Asia Pacific is set to dominate the Modular Construction Market which is expected to grow at a CAGR of 7.87% over the forecast period i.e. 2019-2025 to reach USD 84.34 Billion by the end of 2025 from USD 46.61 Million in 2017. 
Why does Africa need modular construction?
Africa is as diverse as you can stretch out your imagination. The continent is thriving with 54 countries which boast of thousands of languages and cultures. As per the UN latest estimates, the population of Africa stands around 1.3 Billion which is 16.64% of the world's total population. Africa, the second most populous continent in the world, is estimated to account for more than half of the world's population growth by 2050.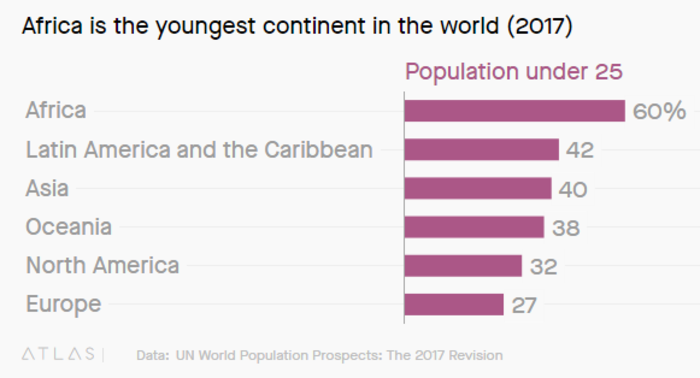 UN Habitat reports that Urbanization in Africa is progressing rapidly. The continent's rate of urbanization soared from 15 percent in 1960 to 40 percent in 2010, and is projected to reach 60 percent in 2050. It is expected that urban populations in Africa will triple in the next 50 years, transforming the profile of the region, and challenging policy makers to harness the urbanization phenomenon for sustainable and inclusive growth and development.
The continent is set to encounter an alarming situation thanks to the demographic trend which is on a vertical trajectory. However, with proper planning and timely investment by the governments, the menace of whopping population growth which will lead to a massive shortage of housing.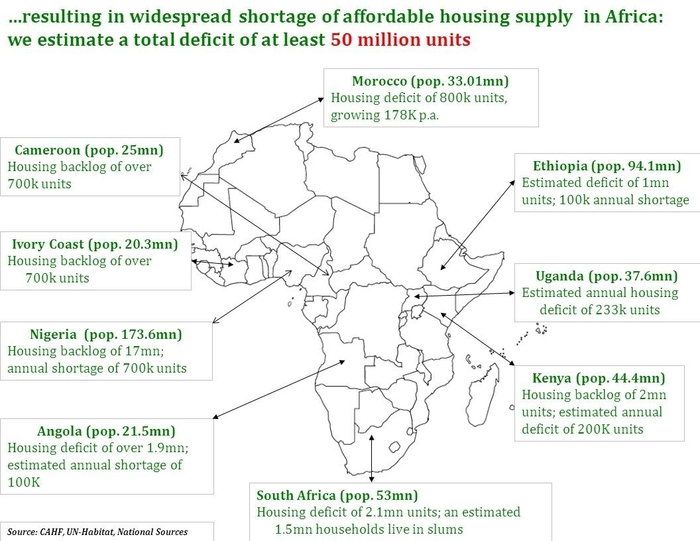 It can be turned into a manageable task by making full use of Prefabrication or Modular Construction. There is no deny the fact that Modular Construction has been an authentic method of construction in African countries.
However, the industry has not progressed here as compared to the rest of world because of the public perception. In Africa, it is viewed as a method of construction which offers temporary housing solutions coupled with inferior quality and questionable durability.
With the rapid population growth that leads to housing shortage, which is at a severe acuity, warrants an urgent attention. It paves the way for Modular construction Industry to jump in and  play a bigger role to address the residential and industrial crises," explains Mohammed Sharique Anwar, PR and Marketing Communications Officer at Speed House Group, Ajman – UAE.