The versatile all positions kinematic is perfect for the execution of micropiles, anchors and drilling operation in tunnels like rock bolts, drains and forepoling. Dual power version – 168 kW diesel engine and 160 electric motor – suitable to operate in every working conditions like inside tunnels.
The drill rig in the class of 25-30 t has been delivered for a special tunneling project arranged in two versions:
– T14 EP rotary head and T40 top hammer for micropiles, drains and forepoling
– and with CH400 rotary head – 1300 rpm max rotation speed – with hydraulic chuck and wireline winch for 1000 m of soil investigation.
One auxiliary crane has also been installed to make the set up easy. The drill rig can be operated by full radio remote control as well as by cable remote control.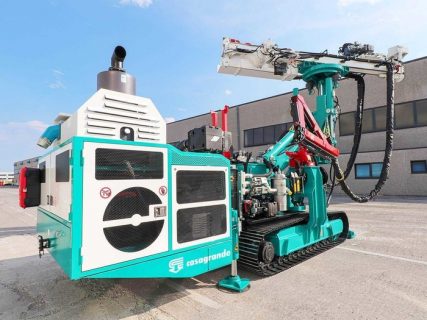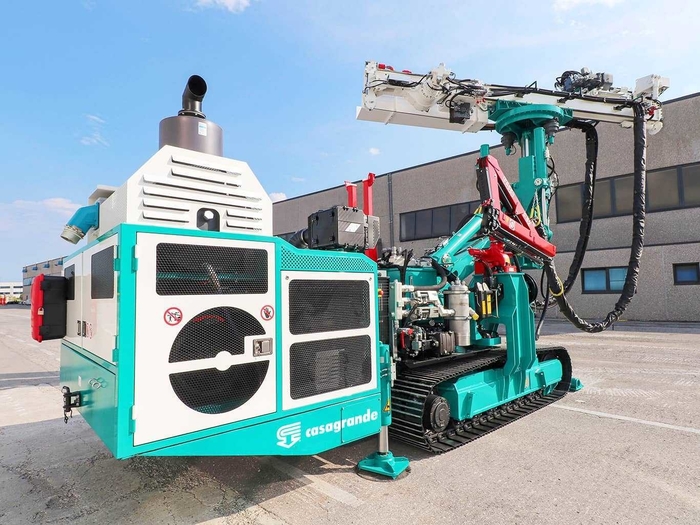 For more than 40 years, Hütte provides solutions for your special drilling demand. Their products range includes drill rigs from a weight of 2 up to 35 tons, excavator attachments and customized machinery. The firm carry out high-tech innovations for your benefit. These do not only ease your work, but will also assist you to achieve best quality. By being part of the world-wide Casagrande Group, Hütte can offer very interesting and effective distribution and production structures. You profit from the exceptional know-how of their service technicians and experienced drill master. The company's team assists you from the first commissioning and is available on-site within shortest time upon your demand.
The company's philosophy is very easy: Up-to-date quality products for all your demands! This is not only being enabled by the exceptional know-how of their staff, their commitment and the use of innovative technologies, but the internal and external structure of Hütte-Bohrtechnik .