Newton Mthethwa from Construction Review speaks to Dustin Strever, Director of Shotcrete Africa SCP, regarding the opportunities and challenges facing Concrete Pumps in Africa.
The market for concrete pumps is strong, and sales in South Africa have continued to rise over the past few years, however the best opportunities are still to be found in Southern Africa, and Africa at large. In addition, Angola and Zimbabwe have high demand for concrete pumps and we are currently selling every pump we can get our hands on, explains Dustin Strever.
It has become a case where clients are in such a hurry to take possession of a concrete pump that they are willing to pay almost as much for an instantly available pre-owned pump than to wait the 8-10 weeks for a new one. The drop in copper price has put some pressure on the DRC/ Zambian pump sales, however, they still  require the pumps and we still have a backlog of orders, states Dustin Strever.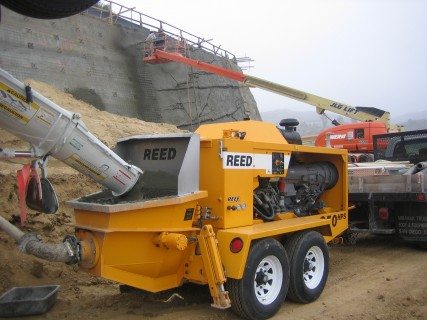 The latest concrete pump developments have been centered on making pumps more efficient with cleaner burning diesel engines designed to meet or exceed the toughest pollutions emissions standards, such as the United States (US) Department of Transport Tier 4 standards. These strict standards do not have much to do with concrete pumps in Africa, and that means there are more pre-owned concrete pumps coming on to the market that are no longer legal in some parts of USA, but are perfectly usable where emissions standards are not as onerous, explains Dustin Strever.
In addition, the industry has seen the entry of quieter running engines, a drive to cut down on maintenance costs, as well as embracing the latest technology- with some manufacturers offering mobile phone "Apps" that can monitor certain aspects of concrete pumps performance from a smart phone.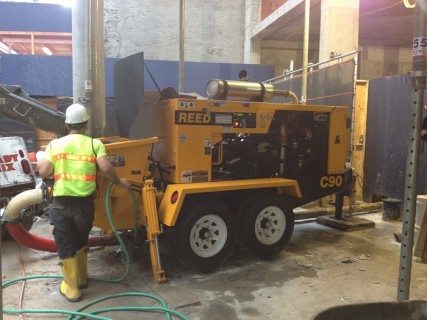 New mines are being commissioned and cities are being built in Africa- all these requiring concrete and therefore this has increased the opportunities for selling concrete pumps into Africa. However, lack of required infrastructure and siting concrete pumps often in remote locations, presents challenges as it becomes more difficult to get service personnel firstly into the country of operation and then into the area of operation. In addition, you often rely on a local 'fixer' since it becomes expensive to send service personal to deal with breakdowns, explains Dustin Strever,
It is imperative that the concrete pump clients acquire the best they can afford, as better quality equipment when serviced and operated correctly will last longer, giving less hassle. A reputation for supplying quality concrete pumps cannot be bought and must be earned and the concrete pump manufacturer has to have a global presence with dealers located in convenient supply hubs.
In most cases quality pumps are expensive, because they have  higher quality hydraulic pumps and components, higher output, cleaner and more efficient drive engines and they probably weigh a lot more than a competing machine due to being manufactured from thicker, better grade steel. Buying quality equipment is a no brainer- it will cost less in the long run, adds Dustin Strever.
REED Concrete Pumps
Shotcrete Africa SCP are the REED agents for Southern Africa, and the REED pumps are designed for lower slump tougher Shotcrete mixes and have larger capacity hydraulic pumps and more powerful engines than supplied by competitors. All REED pumps come with highway rated axles as standard, which means that with a few "country specific additions, REED pumps can be roadworthy and towed legally. Not just around the jobsite, says Dustin Strever.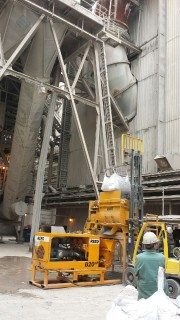 "Shotcrete Africa SCP keep a large stockholding of spares for its clients. In the unlikely event that a part is not on our shelves, we guarantee to import & deliver that part within 7 days. The pumps are supplied with a field service kit and spares and we often don't hear from our clients for over two years from purchase. The pumps are simple to maintain and operate with smart service ideas like quick to replace piston cups for example", concludes Dustin Strever.