FirmFit announces the launch in Kenya of its exciting new sun-proof waterproof floors. "Firmfit is truly unique," explained Thomas Baert, president of Firmfit. "While most competitors have been focusing on wood plastic composite (WPC) versions, Firmfit has developed its own proprietary components and is quickly growing in popularity as a preferred option in the multilayer flooring (MLF) category thanks to its wildly improved stability to sun & temperature, impact resistance features but also the stunning level realism it's able to reach for its looks."
Firmfit is quite new, it's a new brand launched in 2017 to promote newest proprietary waterproof flooring. The brand has been on the market since early 2017 in North America and Australia and has multiple patents pending, for products sold under the FirmFit brand, including one granted in the U.S. in January of 2018.
Search for construction leads
Firmfit strives to be the Strongest Waterproof Floors fit for when life happens. This claim is backed by warranting incredible performance on massive installation surfaces without use of transition moldings, dent proof, sun-proof (making it an instant success in heat struck places like South Africa or Australia) and much more, pushing the boundaries of what is possible today.
Firmfit is of course 100% waterproof, green guard gold certified and comes with an enhanced surface treatment resulting in superior anti-bacterial features.
Safe and sustainability
FIRMFIT flooring is safe for both you and the environment. Sustainability is the No.1 concern. SE+® Antibacterial Coating has been specifically developed to consistently protect the floor covering surface against harmful bacteria. Its revolutionary coating formulation" "eliminates more than 99% of most the most harmful bacteria"
Performance
Unlike regular WPC flooring that has a low density and open cell core, FIRMFIT's core is based of limestone, making it extra dense and strong. WPC just can't compete in terms of resistance to dents, impacts and heavy static loads, like furniture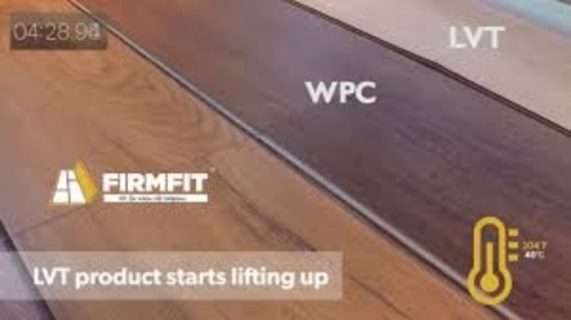 While most waterproof flooring solutions available are not warranted for installation in rooms with large windows and a lot of sunlight, FIRMFIT is! Soak in the sun on your firmly placed FIRMFIT floor, in any room of your home.
When exposed to high temperatures regular LVT and even WPC become flexible and planks do not have enough strength to push each other way. Meanwhile FIRMFIT™ remains stable even at high temperatures, and planks are strong enough to push each other away. This result in a flat floor no matter what!
Besides, LVT or Luxury Vinyl Tiles or Planks flooring is made using PVC (polyvinyl chloride), which gives the material a dense but elastic construction. The material is considered "resilient" due to its ability to compress and expand with contact instead of cracking. Unlike regular vinyl flooring, luxury vinyl can handle full liquid submersion without warping or discoloration.
Luxury vinyl flooring is protected by durable "wear layer" of urethane for maximum protection and orthopaedic comfort. The thicker the wear layer is, the more durable the flooring to high foot traffic.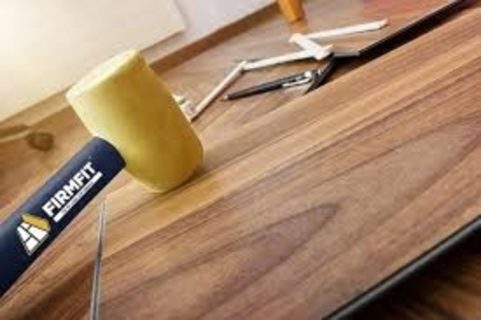 Mr. Bart added: "having been on the market already some time, we are extremely confident with the performance, and we are backing this by warranting incredible performance on massive installation surfaces without use of transition moldings, use in sun rooms and much more, pushing the boundaries of what is available today."
Firmfit is exclusively distributed in Kenya by Antarc Furniture.