The Delhi-Mumbai expressway project is a new expressway link connecting India's capital, Delhi, with the important commercial centre, Mumbai. The eight-lane expressway, being built under the engineering, procurement and construction (EPC) route, would reduce the distance between the two cities by over 150km and cut travel time to 13 hours from 24 hours now. The US $15.38bn passes through the states of Haryana (80km), Rajasthan (380 km), Madhya pradesh (244km), Gujarat (300km) and Maharashtra (120km).
Also Read: Construction of Delhi-Mumbai expressway in full swing
Timeline
2018
All tenders for the project were awarded.
2019
Land acquisition for the 1,250km expressway was complete in Haryana (80km), while it was still ongoing in the partially remaining portions of Rajasthan (380km), Gujarat (300km), Madhya Pradesh (120km) and Maharashtra (370km).
In March, the foundation stone of the project was laid by union ministers Nitin Gadkari, Sushma Swaraj and Arun Jaitley. Construction underway.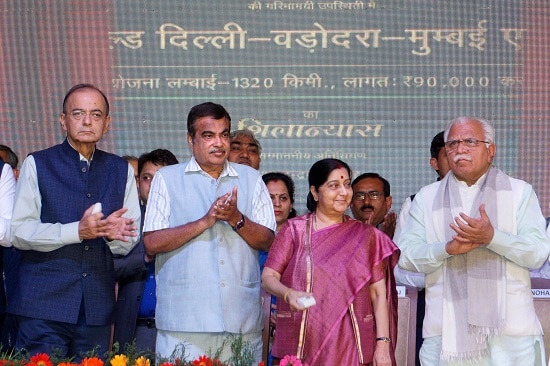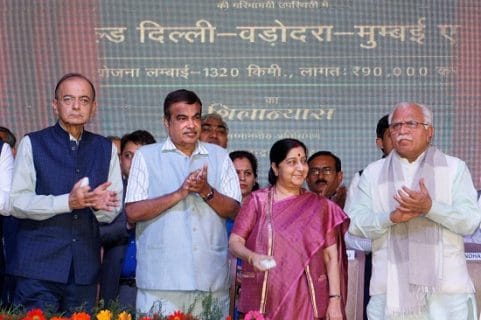 2020
497Km under construction, 162Km awarded and work to begin soon, 569Km under bidding process, DPR pending for 33Km. DPR to be prepared for additional stretch of 92Km to connect expressway to JNPT port.
In August, Union Minister Nitin Gadkari announced that the section of the expressway that will pass through Madhya Pradesh state will entail an investment of US $1.1m. He added that not only will the project passing through a new alignment develop the tribal areas in the state but also create huge employment opportunities.
In the same month, the National Highways Authority of India (NHAI) formed a special purpose vehicle (SPV) company for financing, construction and operation of the expressway. The SPV which has been registered under the name of 'DME Development Ltd.' and will be wholly owned by NHAI shall raise debt on its balance sheet, while NHAI will retain the operational control during construction and operation and maintenance periods. The toll on the projects housed in SPV shall be collected by NHAI and SPV shall get the annuity payments without any construction and tolling risks.
In September, Speaking at the 60th Annual SIAM conference, Road Transport and Highways Minister Nitin Gadkari said that the Delhi-Mumbai Expressway project will be complete by 2022.
In late October, the National Highways Authority of India (NHAI) began soil testing on the Faridabad-Sohna bypass road for accelerating work on the extension of the Delhi-Mumbai expressway to DND Flyway in Delhi. Bores were sunk at two locations in Faridabad near Chandawali Bridge and Sector 37 which are near the proposed interchange without disturbing traffic. A third spot has been identified at Kaili Mod in Ballabhgarh. According to an NHAI official, after the soil testing report is received, work will begin in full swing