Providing Convenience to Travellers
Kenya has one of the most diverse accommodation facilities in Africa. From luxurious beach hotels and cottages to wildlife lodges and five-star city centre hotels, the country has it all. However, a missing element is airport accommodation. Travellers in transit, airline crews and other visitors intending to avoid traffic en route to the airport have not had much luck as most hotels are still quite a distance from the main international airport in the capital city. But this is soon changing with new developments such as the Lazizi Premiere.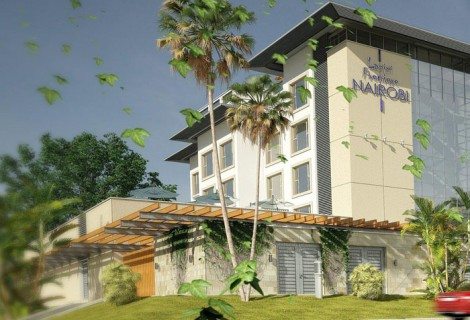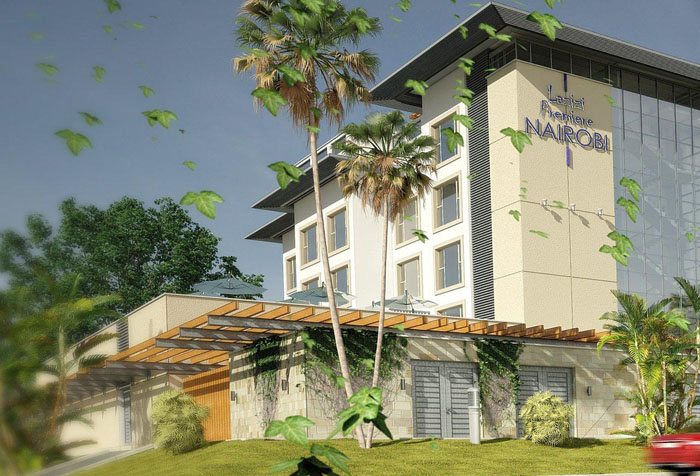 The Lazizi Premiere hotel is conveniently located close to the Jomo Kenyatta International Airport, and is designed to be the best and most luxurious hotel in the area. Interestingly, the hotel has also been carefully designed following Vastu principles. This ensures that all the spaces within and around the hotel work properly together, merging with the earth's natural energies, and also ensuring spiritual integrity and financial success.
Led by Beglin Woods Architects, the Project Team is composed of some of the best and most experienced consultants in Kenya: Varsani Associates Mechanical and Electrical Engineers, Engplan Structural and Civil Engineers, Jabbal Chartered Quantity Surveyors, and Studio 62 Interior Designers. Sarovar Hotels, a very successful Hotel Group based in India, will manage the hotel.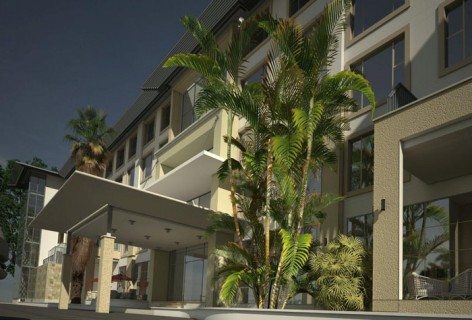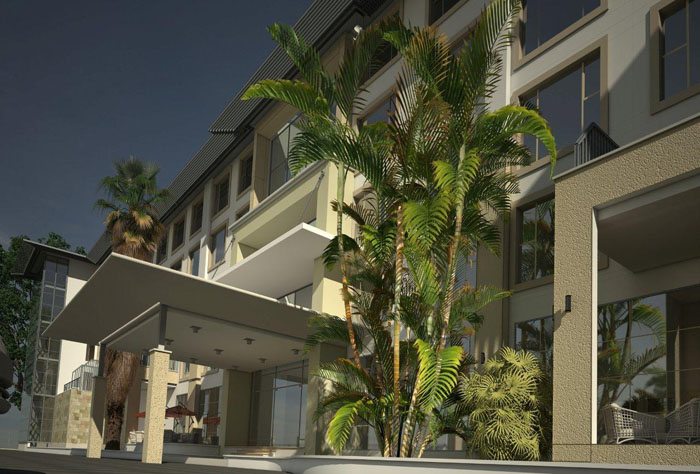 Set on a one acre plot, The Lazizi Premiere Hotel is targeted to accommodate guests who are in quick transit or who wish to stay close to the Jomo Kenyatta International Airport without having to battle traffic on the way to their departing flight.
The hotel is therefore primarily aimed at business and transient guests who need to stay within the immediate proximity of the airport for their own convenience. Airline crews will also be accommodated in the hotel, as it is minutes away from the terminal buildings.
The Lazizi Premiere is destined to be a highly successful business venture, with 150 rooms, comprising suites, interconnecting rooms, double and twin rooms, convenient for those who travel with either their families or on their own.
For those who wish to relax as they await their flight, there is a beautiful infinity pool and spa where one can freshen up ready for the next stage of the journey.
For those looking to keep fit and healthy, there will be a well equipped gym. The hotel is also fully equipped with restaurants, a coffee shop, a bar, a health club, and a swimming pool deck located on the roof. Well landscaped gardens surround the hotel. A conference centre is provided with a variety of sizes of meeting rooms, and a small business centre is provided for instant internet access.
A shop is provided in the lobby, for convenient shopping of essential items and Kenyan artifacts. The project broke ground in October last year, and will open its doors to the public by early 2016.
Project Team
Architects
Beglin Woods Architects Ltd
Quantity Surveyor:
Jabbal Chartered Surveyors
Structural & Civil Engineer:
Eng Plan Engineers
Mechanical & Electrical Engineer:
Varsani Associates
Interior Designer:
Studio 62
Main Contractors
Samani Construction Ltd/Orbit Enterprises Ltd
Electrical Sub Contractor
East Africa Infrastructure Services Ltd.
Air Conditioning Sub Contractor
North Star Ltd.
Plumbing Sub Contractor
Central Plumbing Ltd.