The completion of the Moi University Pension Scheme Plaza in Eldoret has served as a spectacular change to the Eldoret skyline. Ownership of the 26-storey tower is by the university's staff pension scheme.
The building was completed in 2016 by EPCO Builders Ltd. Moreover, the development's location is along Uganda Road, right next to Imperial bank. Upon completion, the twin tower provided a total of 50,000 square meters of space. Thereafter, 30,000 square meters were sold to the public.
Search for construction leads
While commenting on the project, its Chairman said that the decision to sell some space is so that the monetary gain would benefit members of the scheme upon retirement. Prof Cheptuk Rotuch also added that the twin towers serve as a one-stop complex for all kinds of offices and businesses.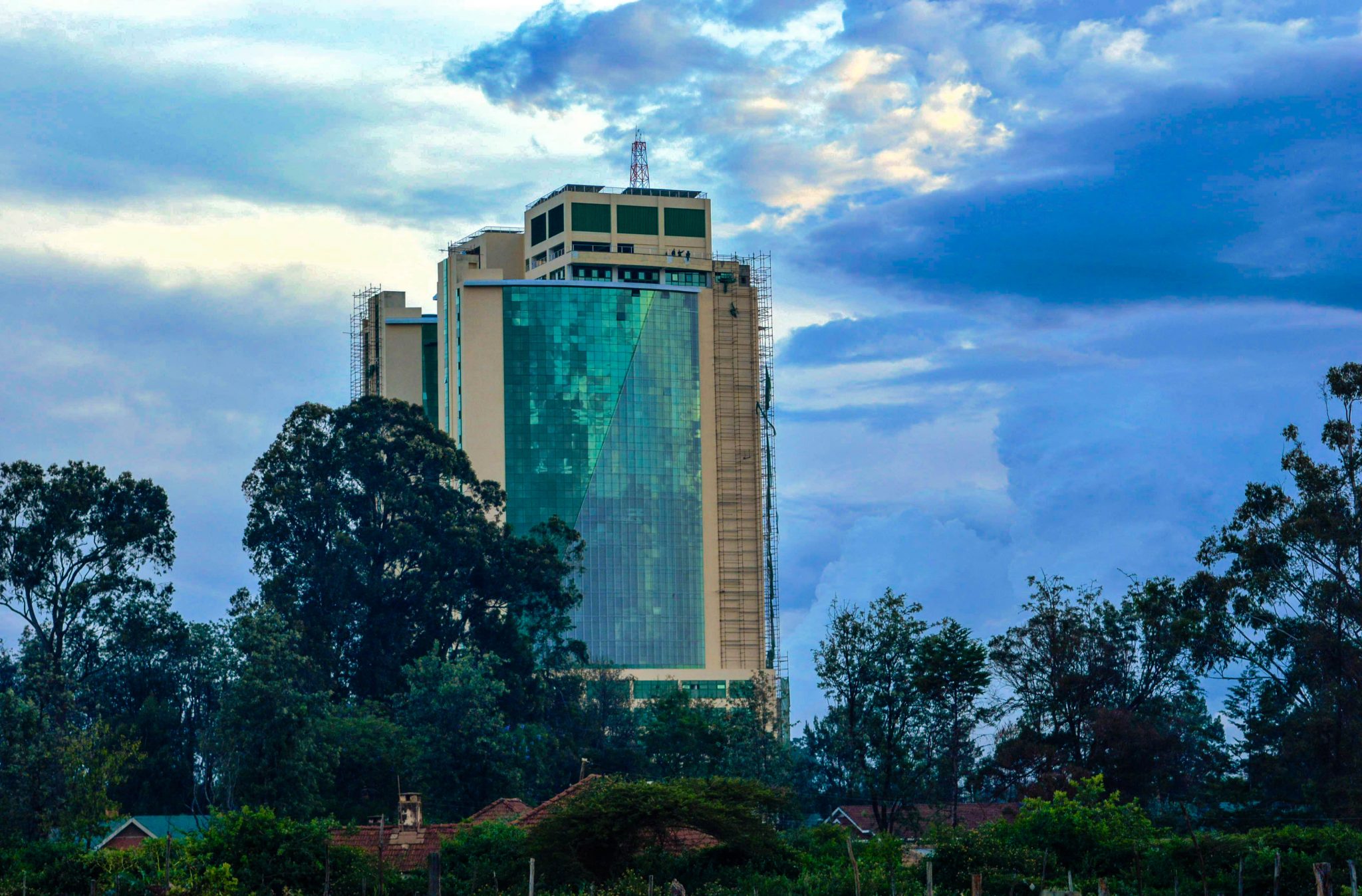 Reported On May 26, 2014
Kenyan University commissions construction of US$356m Moi University Pension Scheme Plaza in Eldoret
Moi University has commissioned the construction of a US$356m, 26 storey complex in Eldoret town in western Kenya. The magnificent twin-tower building is next to Imperial Bank along Uganda Road. The building aims to be the tallest and biggest building in the town.
According to Moi University Pension Scheme (Mups) Trustee Chebutuk Rotich, the iconic structure will have a parking space for 600 vehicles to help curb the issue of parking in the town, it will also contain modern technology in that clients will access the building either using access cards or finger biometric readings, besides screening at the main gate, and every floor will have CCTV cameras for enhanced security. Besides every floor having self-sufficient internet connectivity, the building will have a restaurant on the 16th floor with a gym and swimming pool.
Read Also Regional Groundwater for Resilience Program in Kenya launched
310 kilometers northwest of Kenya's capital Nairobi, Moi University was the second public university in Kenya after the University of Nairobi which is also constructing a US$26m, 22-storey complex to meet increased demand for academic and administrative facilities at the main campus.