The Grove Mall, formerly known as The Grove Mall of Namibia, is the biggest shopping mall in Namibia, a country in Southern Africa. It is marketed as the first regional mall in the nation. It is situated in the Kleine Kuppe mixed-use development in the southern Windhoek suburb of Hilltop.
Its gross leasable area is 52,089 square meters (560,680 square feet), and its anchor tenants include Checkers, Game, Edgars, Woolworths, Ster Kinekor cinemas, and SPAR (supermarket). Truworths, Ackermans, Zara, Cotton On, Dis-Chem pharmacy, and Sportsmans Warehouse are just a few of the other well-known South African and international chains that are present.
Search for construction leads
When it first opened in October 2014, it had 120 stores and restaurants overall, 28 of which were brand-new in Namibia. Building it cost one billion Namibian dollars.
Read Also: Phase one of Rustenburg Mall in South Africa to be complete by 2021
Reported on 3rd October 2014
Namibia's largest mall is in its final construction stages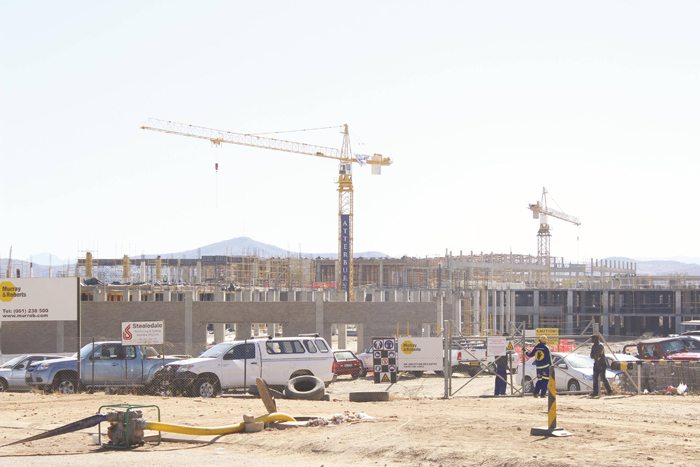 Namibia's largest mall Grove mall in Kleine Kuppe, Windhoek, is in its final stage of construction and is now expected to open on 23 October. The mall has been constructed for one year now.
Grove Mall's marketing manager, Corlia van Tonder, has said the delays experienced resulted from the strike by metalworkers in South Africa. The opening date had earlier been scheduled for September this year. Corlia added that the main contractor and subcontractors have been working around the clock to ensure construction ended on time.
The so-far largest mall in Namibia extends 55 000 square meters and is a part of the mixed-use Hilltop estate, one of Windhoek's fastest-growing suburbs. The mall cost US$90.2 and is expected to bring revolution to the retail industry in Windhoek. It is developed by Atterbury Property Holdings (Pty) Ltd, Attacq Ltd, The Frontier Property Trust, and Demushuwa Property Developer (Pty) Ltd.
Among the renowned retailers occupying space inside the mall include Sissy Boy, Tekkie Town, Sportsmans Warehouse, First National Bank, Clicks, Toys R Us, Sterkinekor, Edgars, Pep, Truworths, Guess, and Cotton On.