The Transcorp Hilton in Lagos is a 300-room hotel under construction in Ikoyi, Nigeria.
The 20-story hotel tower and 21-story office building were created by renowned architect Perkins Eastman. It will include 5 levels of above-ground parking in addition to conference facilities, meeting rooms, a gym, a spa, a swimming pool, restaurants, and bars.
Electro-Media Design is working with The HIDI Group as a sub-consultant to provide Extra Low Voltage (communications, voice, data, and wireless) consulting for this 646,000 sqft project.
Project details
LOCATION: Lagos, Nigeria
CLIENT: Transcorp Hotels
OWNER: Transcorp Hotels Plc and Heir Holdings
ARCHITECT: Perkins Eastman
SIZE: 646,000 ft² / 60,000 m²
CONSTRUCTION COST: $110 Million USD
MARKET SECTOR: Hospitality
Reported on 8th October 2014
THP to build a multi-purpose convention center and two hotels in Nigeria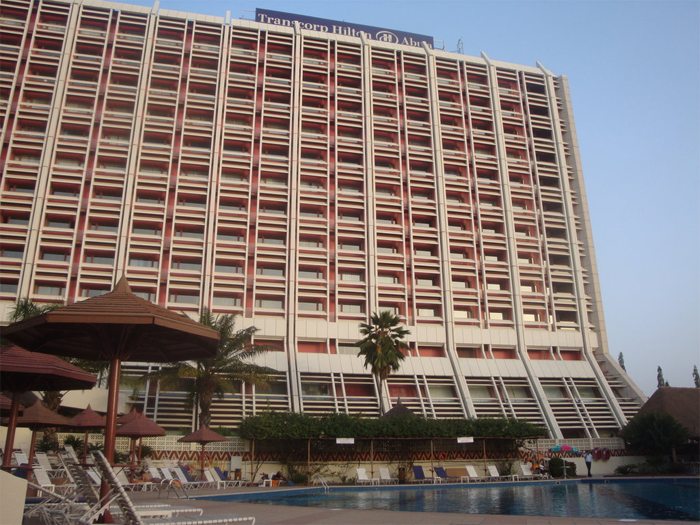 Transcorp Hotels Plc (THP) is planning to build a multi-purpose convention center, and 200-unit apartments within the 20-hectare facility in the Federal Capital Territory, Nigeria. The company is also planning to build two new hotels in Lagos and Port Harcourt, at an estimated cost of US$240m as part of its business expansion agenda.
In detail, the proposed hotel in Lagos will be built at a cost of US$140m, while the new hotel project at Port Harcourt will lick up US$ 100m, with both due for completion in 2017.
This was made known by Transcorp Hotels Plc's Managing Director and Chief executive Officer, Valentine Ozigbo. He said the company will fund the two hotels and the new convention center partly from money it will raise from the ongoing Initial Public Offer (IPO).
The company has already acquired 6,000m square of land on Glover Road, Ikonyi where the proposed 300-room Lagos hotel will be constructed. The company indicated that it targets to set up more such facilities at Ikeja and Lekki in Lagos.
Ozigbo noted that Nigeria's hospitality industry was experiencing demand for expanded capacity, improved service, and quality and that the industry was significantly growing. To leverage this demand, he indicated that the company would partner with Hilton Worldwide, one of the world's most prestigious hotel brands. Hilton Worldwide had earlier announced that it would invest in eight hotels in various cities in Nigeria.
Transcorp Hotels Plc is the hospitality subsidiary of Transnational Corporation of Nigeria Plc (Transcorp Plc) and owns and operates the Transcorp Hilton Abuja and the Transcorp Hotels Calabar.
The offer for subscription for the company shares opened on September 24th and closed on September 30. Nigeria has already been ranked as the country with the highest number of hotels in Africa.
March 2018
Construction commences on 25-storey hotel property in Nigeria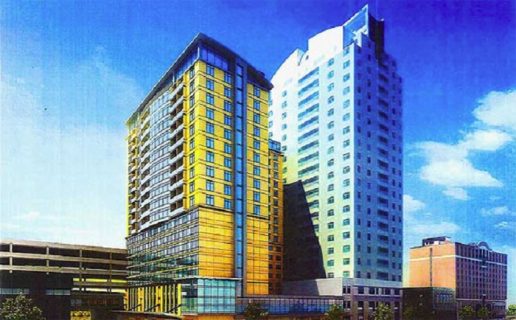 Construction has begun on a 25-storey hotel property in Lagos, Nigeria. The project is being undertaken by Transcorp Hotels which is one of the largest publicly quoted hospitality groups in Nigeria.
The Chairman of the Group, Mr. Tony Elumelu revealed that the plan of constructing the 25-storey property was decided on since Lagos is Nigeria's commercial capital and West Africa's largest economy; hence will lead to the creation of jobs and also attract more tourists.
25-storey hotel in Lagos
"We are planning to build a 25-storey hotel in Lagos and will meet the governor and discuss with him on how we can get their support. We want to do this project to further create jobs for the people of Lagos state," he said.
When completed, the hotel will be competing with Milan Group's Intercontinental Hotels, Radisson Blu, and Eko Hotel.