TwelveonV apartment building is a penthouse in Bantry Bay, developed by South African property developer Blok. It provides the pinnacle of contemporary city living. Developers of real estate Blok began work on a new project in Bantry Bay's Victoria Road in 2016. The building, designed by South African architects WAUW, has a shimmering metal facade influenced by the sea and a lot of glass to maximize the views.
As desirable as the structure, Bantry Bay's Regent Road and beachfront promenade are nearby, and the CBD is only a short drive away. In the city, TwelveonV is a desirable address. Three levels comprise the penthouse: one for sleeping, one for living, and one for entertaining. An open staircase connects the floors.
Search for construction leads
The interior and exterior of the penthouse were intended to interact and blend, emphasizing the relationship between them. As a result, the apartment's two glass-enclosed floors and the open entertainment level, which is accessed through a sliding skylight at the stairs, seem to extend into the sea, sky, and mountain.
Reported on 15th September 2014
Blok launches more development projects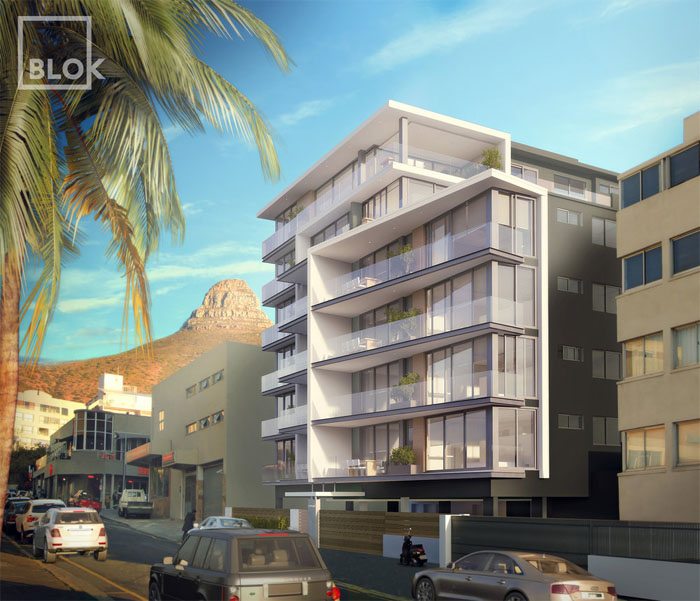 City living isn't a new concept; urbanization is a movement that is happening around the world and is a logical reaction to overpopulation and life/work habits (people needing their homes to be near the office).
What is new is city living as a culture in South Africa, and Blok is one of the brands that are pioneering this culture. Blok is the brainchild of Jacques van Embden and his dad, Marco, of the Prime Residential Group. They saw the gap in the market for a luxury, curated urban living brand and, with their team of architects and designers, conceptualized and created Blok.
The brand's first development in Clarens Road, Sea Point, launched officially this month, and the second in Green Point the following month. One more Blok development, TwelveonV apartment, will launch on Victoria Road in 2014, with more planned for the new year.
Each Blok property is designed "thoughtfully" with the needs of its owner in mind; each unit has well-designed 3rd spaces making full use of each square meter to offer luxuries like a home office, braai area, daybeds, and ample room for appliances, in line with the requirements and expectations one has for a home.
"Many children in South Africa grew up in houses in the suburbs; houses with big gardens and pools, that were close to schools with many of the kids even riding themselves to school each day. Due to crime and property prices, those days have gone," says Jacques. "Nowadays a larger property often means more security, more maintenance, and more work. This coupled with a long commute to work each day for the parents, makes one reconsider suburban living as the only option for working parents."
Read Also: FOURonC apartments in Sea Point, Cape Town
Blok's aim is to educate people on the benefits and joys of city living; what better garden could one ask for than the Promenade (with no maintenance costs either), why take a Sunday drive with the family when you can take a Sunday walk, and why allow the home to stop at the front door? With Blok your community is your home, all you need to do is step outside and discover it.