FOURonC is an exclusive apartment building located in Sea Point Cape Town. It is the first project created by BLOK, a business with a strong emphasis on urban architecture and design. The apartments are tastefully constructed and beautifully designed. Additionally, the FOURonC building has a 24-hour concierge whose responsibilities go beyond ensuring the building's security.
On request, an airport shuttle service is provided. Additionally, there is free self-parking available, and visitors who want to stay active can check out the mountain biking and hiking trails in the area. Along with kitchens and washers/dryers, apartments also feature upscale features like fireplaces and soaking tubs.
Search for construction leads
Reported on 16th Sept 2014
Blok's first development: FOURonC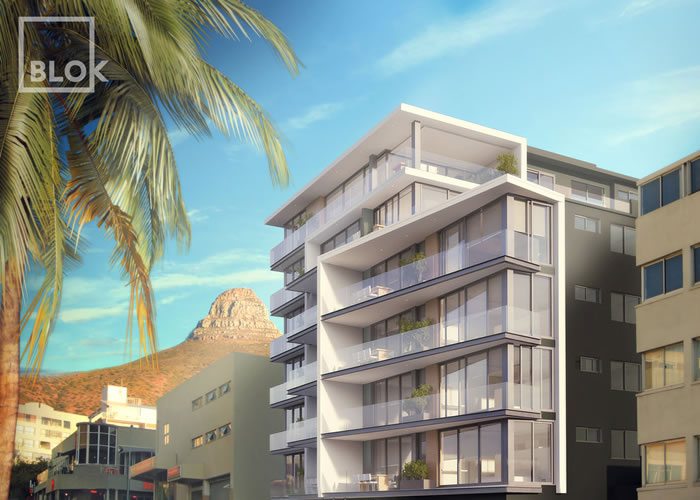 There are a total of 14 units in the FOURonC development; 3 of which are duplexes and 2 penthouses, ranging in size from 114 – 258 square metres, and the project breaks ground in February 2015 with occupancy estimated for April 2016.
The apartments are beautifully designed and well-considered spaces. Units have planned braai and outside entertainment areas that aren't simply an after-thought space on a patio, there are also planters to green up the balconies and create a vertical garden, bio-ethanol fireplaces, and some of the apartments even have built-in daybeds to make the most of the incredible Promenade views and Sea Point sunsets (and sunrises for the early birds). Oak floors, Smeg appliances and fireplaces all come standard- not as extras that need to be added at additional cost.
"We believe strongly in what we call third spaces and the pivotal role they play in apartment design; the areas like the home bars and home office spaces that turn an apartment into a home, something that is distinctly lacking in developments in SA. Each unit's kitchen is the heart of the home and wherever possible allowance has been made for tucked-away sculleries that enable owners to enjoy entertaining without constant cleaning to keep up appearances, as well as generous allowance to fit all of the necessary appliances" Says the company.
Read Also: South Africa's pinnacle building to host micro-living apartment
The FOURonC building will have a 24-hour concierge whose duty extends beyond ensuring the building is safe, every unit has at least one secure off-street parking bay and half of the building is allocated two bays.
Blok believes that urban communities are the way forward in an era where space, much like time, is one of our most precious commodities. FOURonC is situated in a bustling part of Sea Point, and as a Blok resident in this thriving neighbourhood, home most definitely won't stop at the front door.