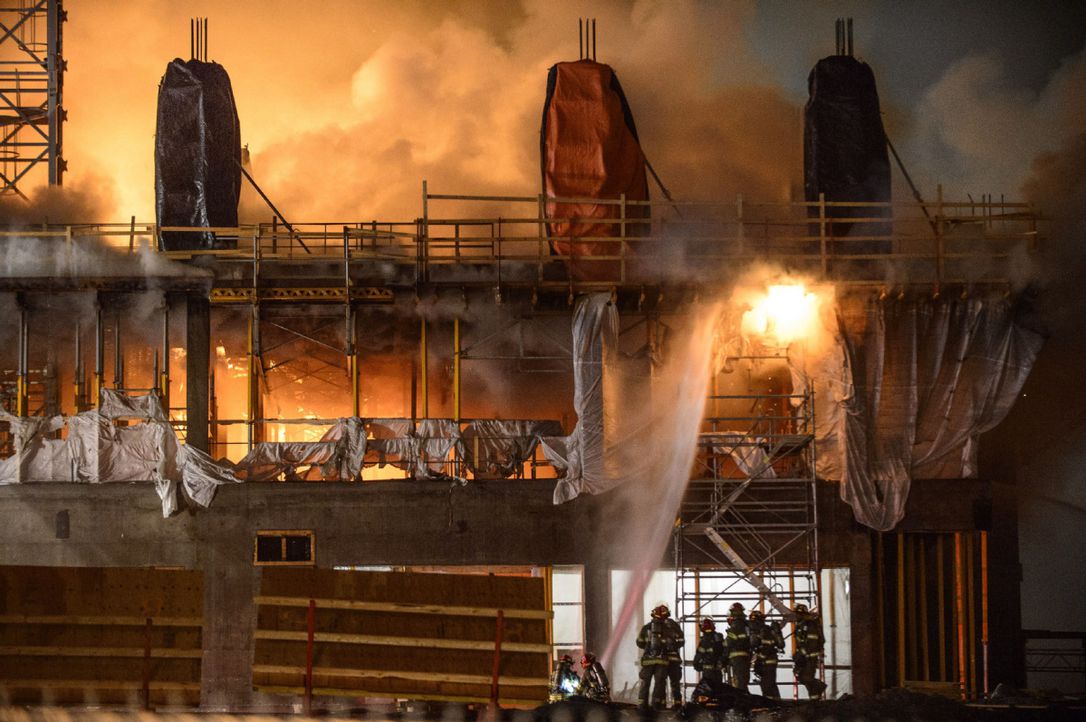 Fire prevention must for that reason be a top main concern when planning and managing construction work. Construction sites are at an amplified hazard of fire owing to a range of factors.
The presence of combustible waste materials, solvents, hot works processes and unfinished electrical systems. There is also amplified risk of destruction, trespass and malicious acts.
The nature of the incomplete building and the storage of building materials on site which are often combustible surges the damage caused once a fire does take hold, and can also pose bigger risks to fire and rescue teams.
Africa has greatly embraced fire engineering as an important part of the construction process. Baris OZAY, Import and Export Manager at AKRONEX International Fire Engineering Inc notes that this is because of the fire protection systems are not only protecting the building or the goods, It also protects the human life which is the most important thing about the fire engineering.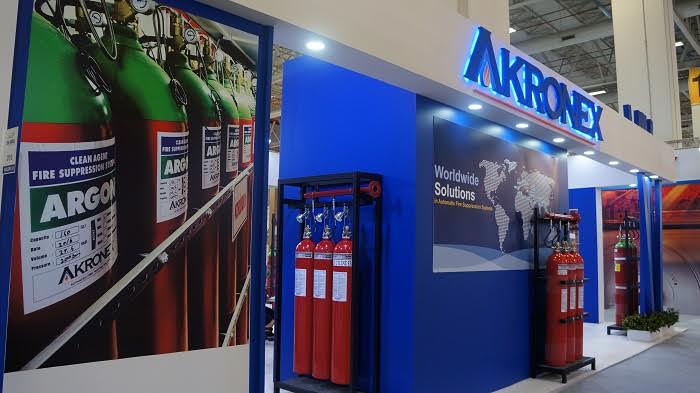 Here are 13 top tips for fire prevention on the site:
Plan chosen areas for waste with fire and emergency procedures in place to curb and deal with a fire should it break out.
Clear away rubbish and waste frequently to the chosen areas. Don't let waste materials build up around the site.
Never try to dispose of rubbish by burning it. Site 'bonfires' are prohibited and can get out of control easily.
Electrical systems, comprising short-term supplies, must only be installed by a skilled electrician and must be frequently maintained.
Site compounds are susceptible to fire because of: temporary heaters, smoking, intermittent occupation, clothes drying, waste packaging, old newspapers etc. Additional checks should be in position prior to leaving the site compound.
Short-term heaters must be appropriately installed in a safe position and have guards fixed. Heaters should not be left on unoccupied.
High-intensity lights should not be hidden or placed near flammable material. They must be firmly fixed to stop them from falling over. Treat them as though they are heaters.
Do not smoke in areas of high fire risk or chosen 'no smoking' areas. Dispose of matches and cigarette butts cautiously.
Control all hot works by a permit to work system to make certain that risks are effectively controlled.
Before beginning hot works make sure the nearby region is free of flammable material. Non-removable items must be covered with heat proof blankets. Don't underrate how far radiant heat and sparks can travel.
Stop hot work at least 1 hour before the end of the shift, with fire checks at 30-minute interludes and up to and as well as 1 hour after the conclusion of the work.
Always have suitable fire extinguishers readily to hand and a fire and emergency plan in place. Ensure this forms part of the induction procedure for all site operatives
Ensure that everyone knows their part in the fire safety plan. Know where extinguishers are and how to use them. Know the evacuation procedure and escape routes.
Challenges experienced in the fire safety industry 
As any other industry in the country, a number of challenges have been faced in the fire and safety, industry more in Africa where it's still progressing with development. Mr Charl Weber from Fischer Upat SA (Pty) Ltd., comments that one of the major challenges faced in the industry is the pressure on the economy causing cheaper inferior products being used to save costs.
"This also has a trickle down impact on a building site as ill equipped or untrained installers are doing the work, resulting in the inefficient Fire stopping of a building," said Mr Charl Weber.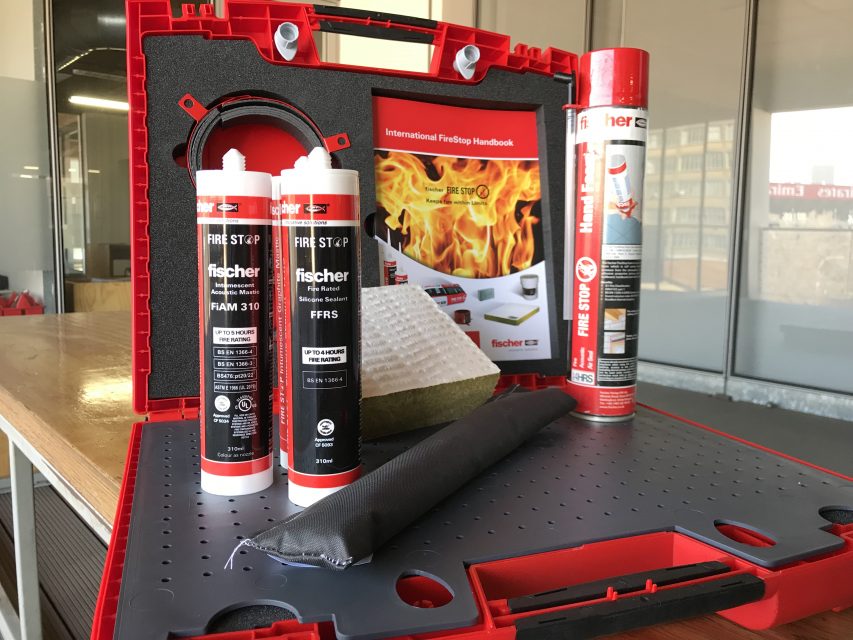 Morever, Eric Grosbois Director at Reliable Fire Sprinkler (UK) Limited in France comments that, cheap equipment that is being sold to the Oil and gas industry, hotels and airports is a major setback for growth and a challenge in the fire safety industry in Africa as it sets a barrier for advance and better equipment to sail through the continent.

According to Jean Pierre Du toit, Regional Sales Manager at Rapidrop, planning, forecast for equipment requirements is a challenge in the industry that affects the time taken to extinguish a fire. Rapidrop Global Ltd is a fully certified British manufacturer of sprinkler heads and fire protection equipment.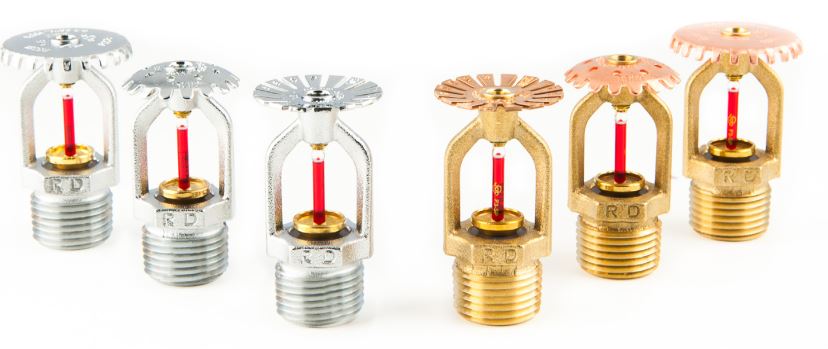 Lack of knowledge and accountability results in a negative impact in the fire safety industry, this is according to Corne Momberg, Sales Leader, Fire Suppression Products', at Johnson Controls, a global diversified technology and multi industrial leader serving a wide range of customers in more than 150 countries.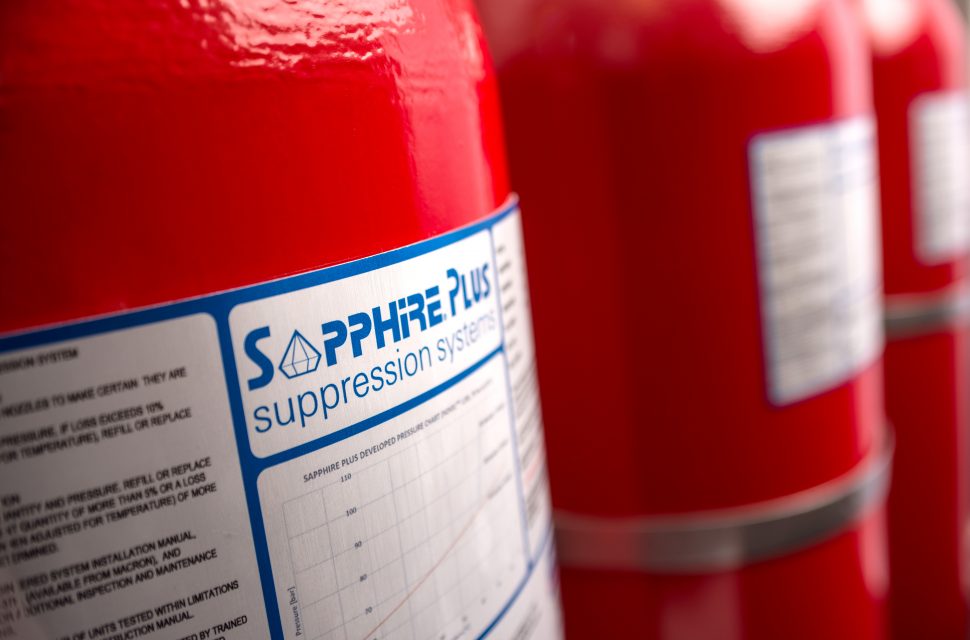 Additionally, Fay Stokes, Contacts Administrator, of Optimum Fire Protection comments that aside from the public, there is also lack of knowledge and and enforcement of fire safety regulations by developers, main contractors and architects.
"A significant number of developers and main contractors still cut corners when it comes to fire protection – not allowing enough money in the budget for the installation and only requesting installation at a very late stage in the development," said Fay.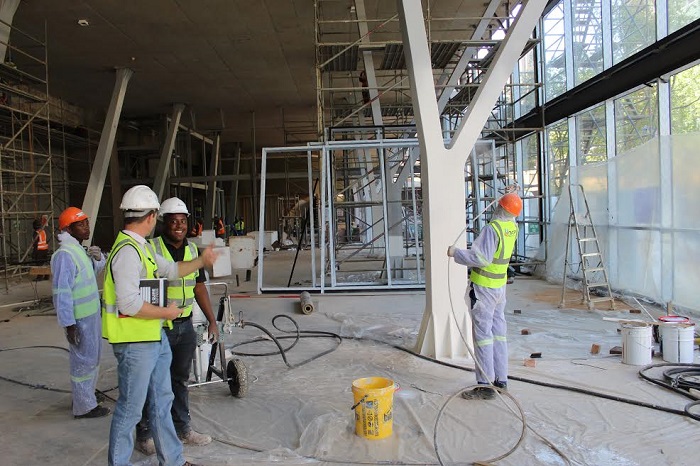 Mike Smiles of Masc Solutions (Pty) Ltd points out that failure to adopt and enforce good fire engineering practices and maintain the installed systems throughout their lifetime has been detrimental to the expansion of the fire industry on the continent. "The dumping of poor quality and inferior products has compounded the situation. "
Masc Solutions offers turnkey solutions that includes, risk assessment, system design, equipment procurement, site supervision and systems commissioning, where required. After sales service and provision of critical operational spares completes the basket of services offered.
New fire detection technologies
When it comes to technology trends, Duncan Boyes Chairman of CENTA GROUP and SAQCC-Fire in South Africa observes that emphasis have been placed on evaluating the risks of a building to first and foremost ensure the safety of people, be that escape routes, methods of evacuation people or material used in the construction of the building.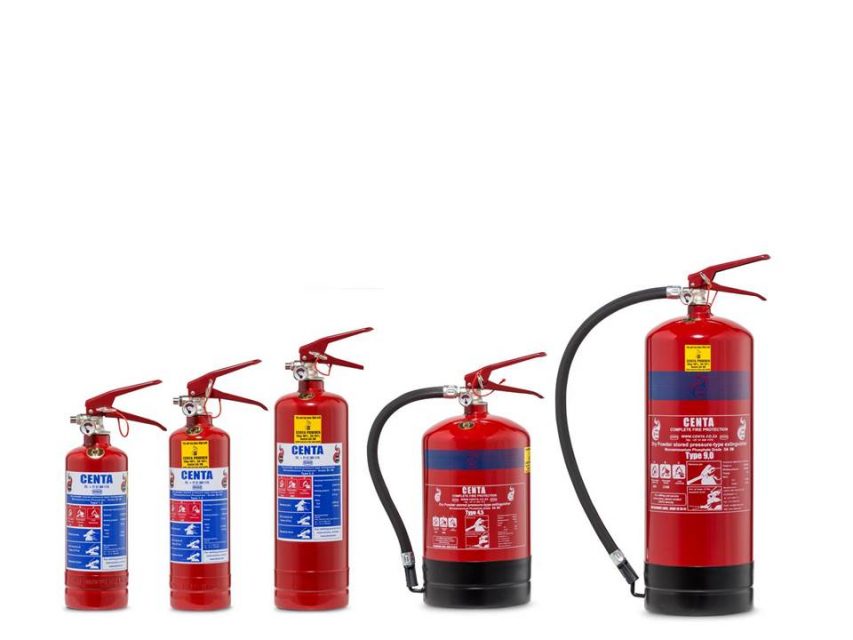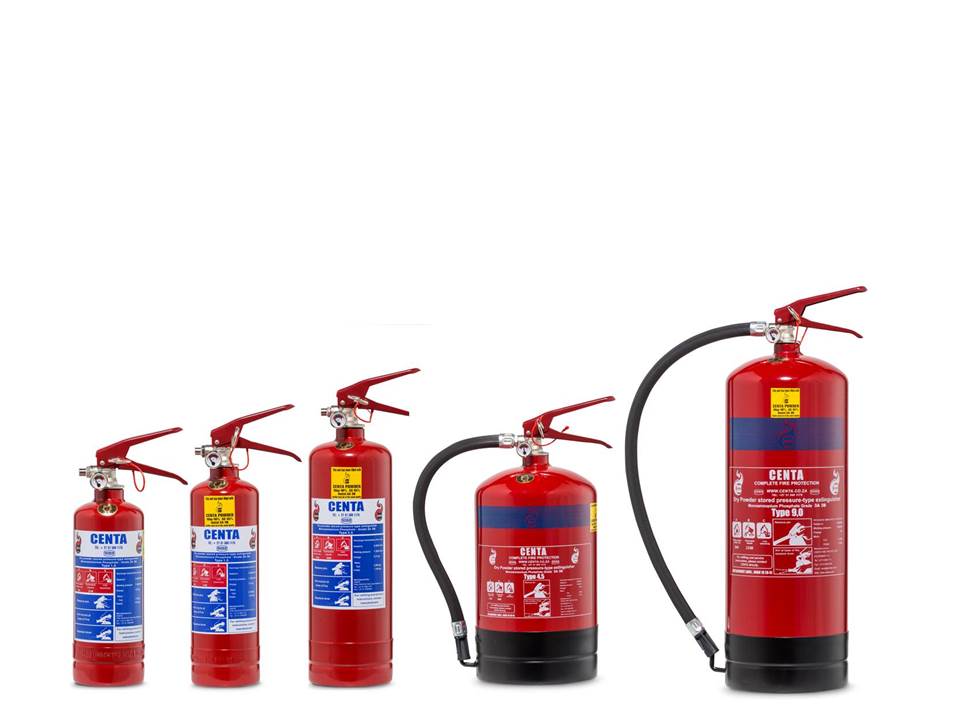 One of the new fire detection technologies that is going forward and embracing popularity according to Marcel Ley, Regional Manager Africa of Victaulic Company, is the flexible drops. Marcel points out that the Flexible drops reduces the amount of filed connections dramatically which not only saves time but mitigates safety risks by having less teams for a shorter time working on the construction sites.
"This product allows for first and second fix in a building to be done at the same time. It also allows for flexibility in terms of sprinkler positioning once the ceiling has been installed," said Marcel Ley.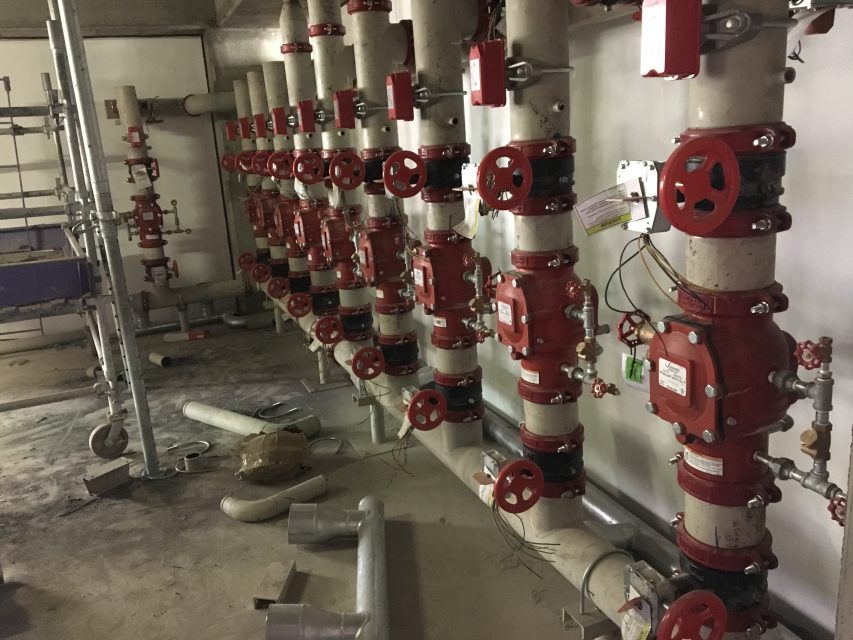 Ruediger Kopp, Dipl.-Ing., General Manager at FOGTEC acknowledges water mist technology as another trend in Africa used to protect heritage buildings, libraries and museums and is just being installed into major road tunnels.
"FOGTEC high pressure water mist firefighting systems operate at pressures of around 100 bar. Pure water is discharged through specially designed nozzles to create a fine water mist with average droplet sizes smaller than 100 microns. In comparison to other conventional water based firefighting systems, like sprinklers, this significantly increases the cooling effect and reduces the required water amount to around 10% of conventional sprinklers. FOGTEC systems are protecting thousands of fire risk in buildings and different industries all over the globe," said Ruediger.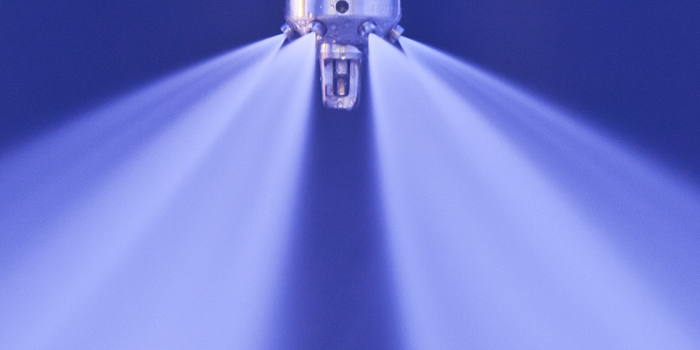 Contact our contributors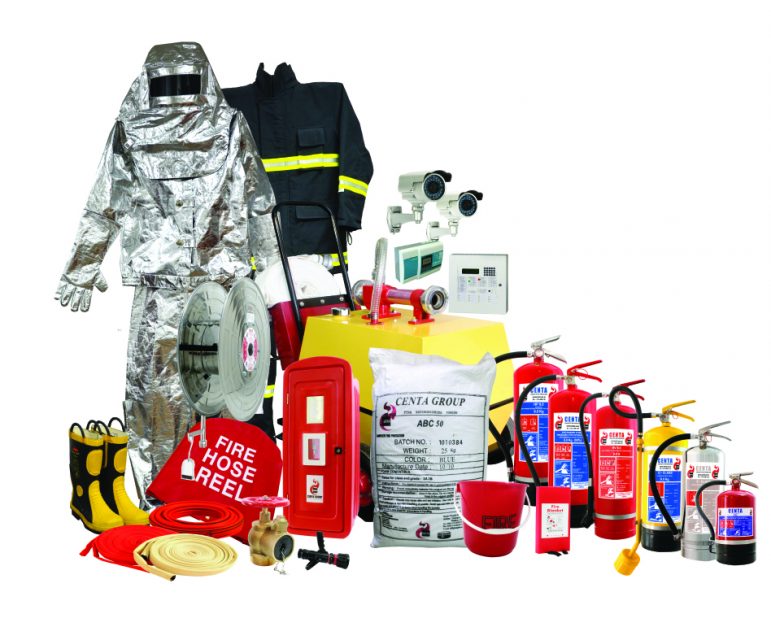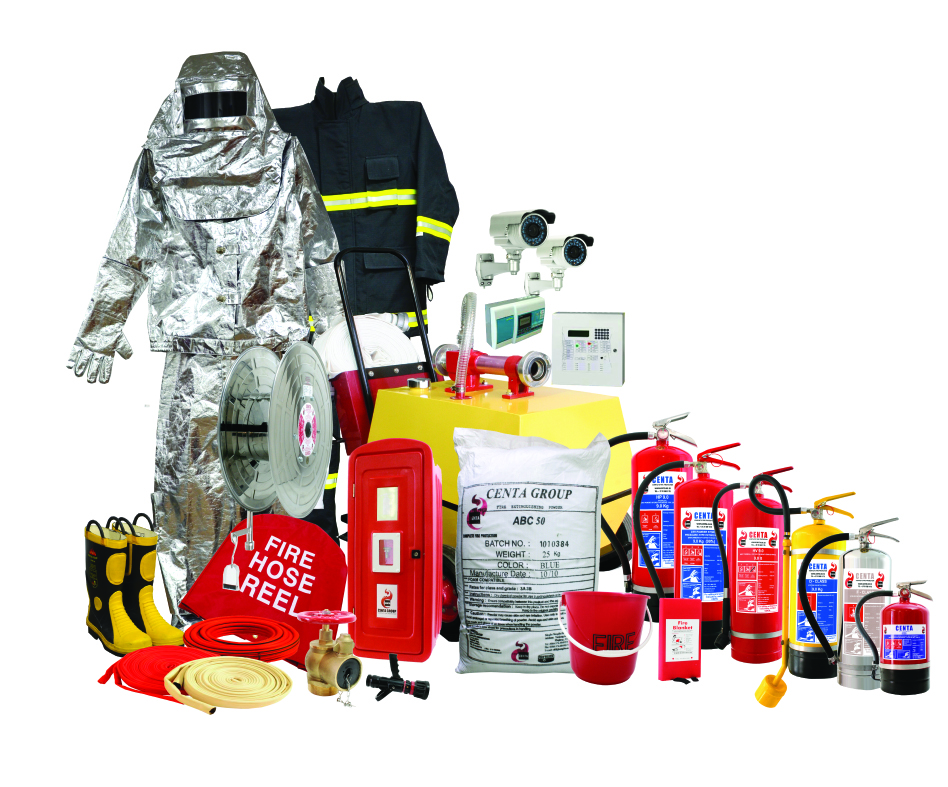 South Africa
South Africa
UK
South Africa
Reliable Fire Sprinkler (UK) Limited
France
South Africa
South Africa
AKRONEX International Fire Engineering Inc
Turkey
Germany
South Africa