Working on a construction site can be risky because of the constant hazards the workers keep facing on site.
Hence, construction site safety is crucial for everyone involved, including contractors, workers, owners, and even visitors to the site. It can prevent accidents and injuries that often lead to delays, adding to the costs of construction.
Moreover, accidental injuries and deaths on construction sites are a major reason for additional expenses incurred that site owners often have to bear.
Here are some of the ways to enhance safety on construction sites to prevent unforeseen injuries, accidents, and other health-related concerns.
Install Safety and Warning Signs
Installing safety and warning signs is the foremost approach to ensure safety on construction sites. Management's use of warning signs enables it to educate visitors and staff about health and safety. You should place them where needed, appropriately, around the property.
In addition, workers need to be aware of the various warning, prohibitions, safe conditions, firefighting equipment signs, and building site safety guidelines. Moreover, accessible signage should identify site amenities such as restrooms, entry and exit locations, and first aid.
Mandate Personal Protective Equipment (PPE)
Site workers are vulnerable to various risks, including injury to the limbs, eyes and other fatalities. Personal Protective Equipment (PPE) makes workers and everyone on the site less vulnerable to injuries and accidents that are common occurrences at such places.
The equipment includes high visibility clothing, helmets, goggles, boots, ear muffs, and similar gear. All these elements help reduce the chances of accidents and injuries, providing a safer work environment for the workers.
Employ A Supervisor
A strong supervisor competent to strictly enforce safety regulations must be present at every construction site. Throughout the day, the supervisor must monitor every worker and discipline anyone who disobeys the rules of safety at the building site.
Strict security and safety procedures will help shield contractors from responsibility and carelessness in the event of a safety incident or security breach. Employing a supervisor will ensure everything moves smoothly and the work gets completed on time.
Provide Adequate Training to Employees and Staff
Educating new employees about accepted safety and security procedures can mitigate safety threats to a great extent. The Occupational Safety and Health Administration (OSHA) and similar organizations offer such training conveniently.
They provide pamphlets, training videos, worksheets, and even on-site training to assist firms in carrying out the procedure. Experienced personnel should regularly attend training courses throughout the year to update their understanding of safety standards.
The purpose of these training sessions is to make sure that everyone is properly taught. Therefore, they typically include straightforward topics like fall protection and safe ladder use.
Conduct Induction for Each New Project
Each location has its specific risks and work processes. Hence, it is necessary to make the workers aware of the nuances of their work site.
Induction can let your workers and employees know the type of work they need to do, the place of entry and exit, and the hazards they should avoid while on the site.
The employees must be let in on these before every new project as the locations keep changing and work requirements may alter.
Implement Restricted Site Access
Implementing restricted site access can help in securing equipment against theft or damage and enhance the safety of the people involved. In addition, security is essential during and after work hours to keep pedestrians safe from potential construction risks.
This includes guardianship or approved site visitors. To improve pedestrian safety at busy intersections, separate entry and departure sites for heavy machinery and vehicles should be constructed.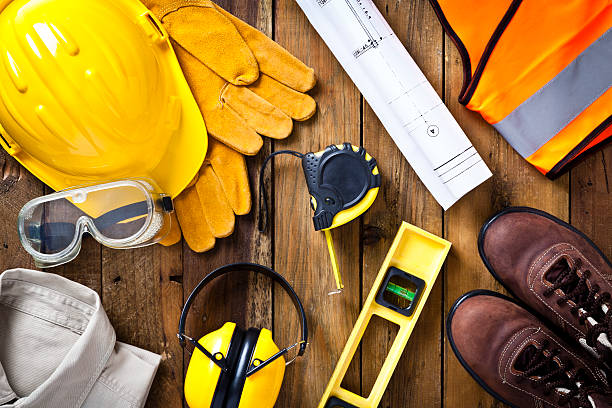 Ensure Proper Documentation
Ensure you have sufficient documentation of everything that will be done on-site to enforce construction site safety.
Those who are in charge of especially challenging operations, including supervisors and contractors, should present documentation of their qualifications before beginning work on the project.
This not only avoids accidents due to inadequate training, but it also shields the building company from litigation and public scrutiny.
Maintain Cleanliness on Site
You need to make sure that the excavation and backfilling site is not littered with trash, loose nails, dust, and stagnant water. You should ensure that the construction site is cleaned daily and cleared of debris.
You should ensure tools are stored properly and none are lying around to avoid tripping and falling. In addition, disconnect all lights and power equipment when not in use or after work hours.
Improve Communication Between Workers and Supervisors
As a construction company, you should provide employees with tools that enable quick and effective team communication. These devices can include cell phones, walkie-talkies, or headphones.
The project moves forward more quickly and keeps everyone informed when there is clear communication between all parties. The best approach to ensure that the crew is aware of construction site safety is by informing them and monitoring their performance.
Conclusion
Ensuring safety at construction sites is the foremost duty of those who are in charge. As a construction company, you must take measures to make the workplace safe for all those who are exposed to the site.