Below is a list of the leading general contractors in Maine, USA. However, before we jump in let's look at the services offered and how to choose the right general contractor.
Ideally, general contractors are responsible for providing the labor, equipment, and materials necessary for any building and construction projects. These include new construction, renovation, remodeling, painting, and electric projects. In addition, they can also undertake plumbing, woodwork, flooring, roofing, and siding among other related projects.
Also Read: Top scaffold suppliers in the USA as per estimated annual revenue
The contractor you intend to hire must have experience, expertise and all the necessary permits and licenses to complete your project. Therefore, before settling on a particular contractor ask them the following questions.
How long have they been in business?
What experience do they have with your type of project?
Do they have the necessary permits or licenses?
Do they have references?
What is their cost estimate for your project?
How long would it take them to complete your project?
Are they insured?
Once you are satisfied with their answers you can go ahead and hire them for your project to begin. That said, let's now look at some of the general contractors in Maine, USA, that you should pay attention to in your quest.
Consigli Construction Co. Inc.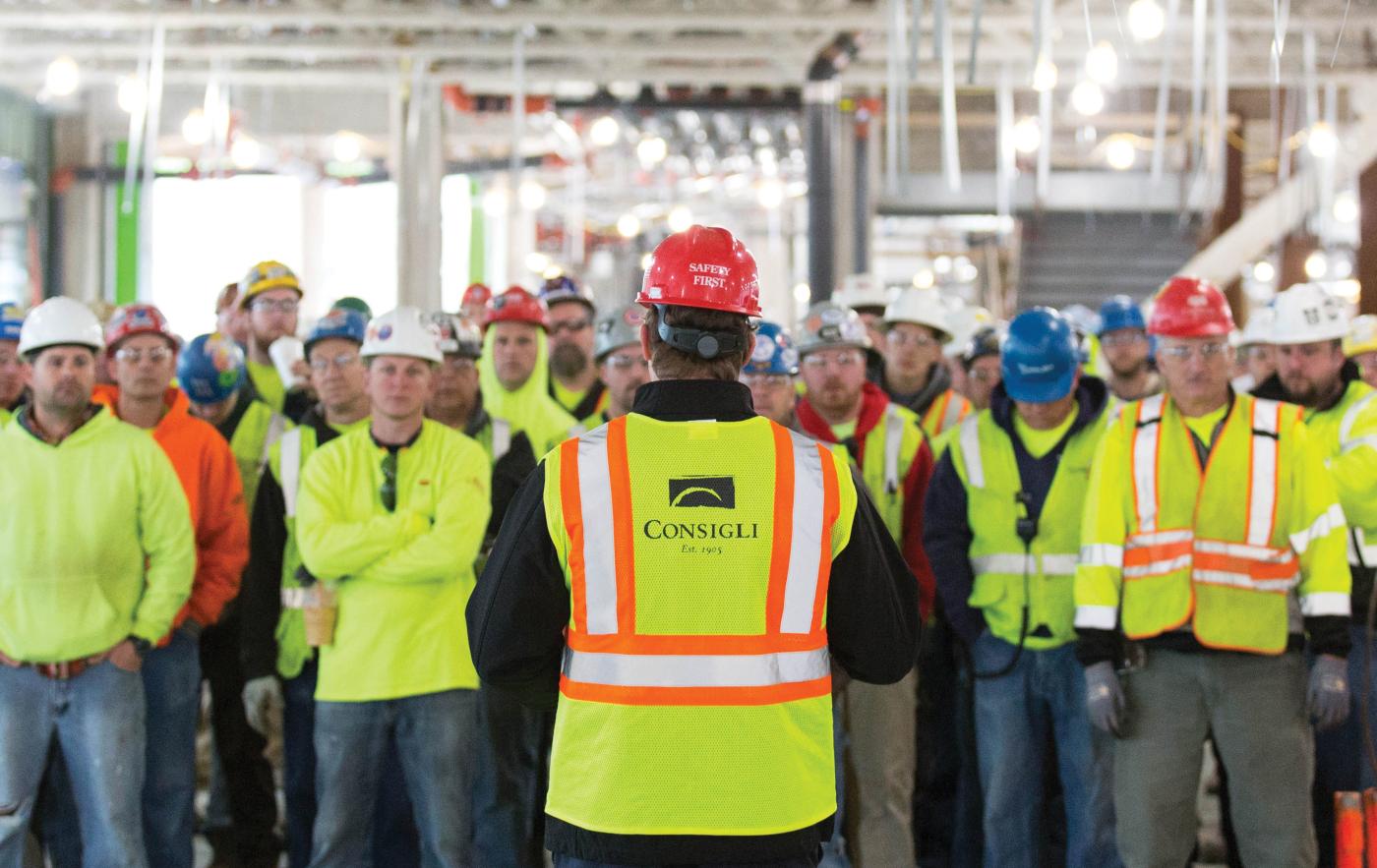 This is a fourth generation, 100% employee-owned construction manager and general contractor in Maine established back in 1905.
Their extensive portfolio features a diverse range of projects of various scales, serving a wide range of clients. These include clients in the life sciences, historical, academic, residential, and cultural industries throughout the Northeast and Mid-Atlantic regions.
Consigli is recognized as one of the 100-largest general contractors in the country. Moreover, it has received numerous awards and recognition for its work.
Its work in Maine includes Aura renovations and expansion in Portland, and Bates college campus avenue student housing in Lewiston. Additionally, the company built the Bigelow laboratory for ocean sciences, ocean science, and education campus in East Boothbay, just to mention a few.
Morley Builders
Established back in 1984, Morley Builders is a general contractor in Maine and the mother company of Morley Construction and Benchmark Contractors.
Morley Construction builds major civic structures, educational and research facilities, and parking structures. Moreover, it builds commercial, retail, medical, and healthcare buildings, not to mention multifamily residential complexes. The company is experienced in design-build, seismic strengthening, preservation, modernization, and LEED® rated/sustainable projects.
Benchmark Contractors, Inc., on the other hand, is skilled in all structure types including steel, concrete, and wood-frame.
Louth Callan Renewables
Louth Callan Renewables is a vertically integrated engineering, procurement, and construction firm. It focuses on providing commercial, industrial, community solar, and small utility-scale solar construction.
The company's goal is "to put more money back into your project by providing transparent pricing, project management, and procurement" according to its website. "Our team of licensed electricians, engineers, and solar installers can bring your project to completion on time and under budget."
Louth Callan categorizes their services into six major areas i.e., preconstruction/development, engineering, procurement, construction, energy storage, and operations and maintenance.
The firm renders its services to large and small business owners, corporations, and landowners. Furthermore, its clients include schools, hospitals, nonprofits, other solar developers, investors, utility companies, and municipal governments.
Granite Construction Inc
Granite Construction Inc. is a diversified construction and construction materials company. In addition, it is a full-suite provider in the transportation, water infrastructure, and mineral exploration markets.
Moreover, the company is an industry leader in safety and an award-winning firm in quality and sustainability. Recently, it was ranked number one in both the highways and sanitary & storm sewers markets and number two in the mining market in the 2022 top contractor's sourcebook.
Its infrastructure solutions are meant for both public and private clients.
The Cianbro Companies
This is one of not only Maines but also United States' largest, most diverse, successful, open shop, 100% employee-owned construction and construction services companies.
Cianbro manages and self-performs civil, structural, mechanical, electrical, instrumentation, telecommunications, thermal, fabrication, and coating. The company has over 70 years of experience.
Through this period, it has safely and efficiently planned, managed, and constructed many technically complex, historic, and environmentally sensitive projects. Some of The Cianbro Companies' projects in Maine include the 115kV Ring Bus Switchyard & 115kV to 34.5kV Substation in Sanford and Maine Veterans' Homes Senior Living Center.
The company which A/Z Corporation, Starcon International, and R. C. Stevens are a part of also constructed 60 modules for seven individual ethane cracking furnaces at the Brewer modular facility.
Moss & Associates dba Moss
Moss has provided innovative solutions resulting in award-winning projects not just in Maine but in the whole of the United States. The firm offers construction management, general contracting, design-build, and public-private partnerships.
"When you work with us you can be assured that we'll start with extraordinary thinking and service on day one, and build on it every step of your project," says the company adding, "We bring an honest, positive, and intelligent approach to our business.
"This is something that's not readily found in the construction industry. This has been the base for the development of our recognizable, sustainable, innovative, and award-winning buildings and projects. It has also helped our company grow to be one of the most transparent, respected, and sought-after companies in the U.S."
Mastec, Inc.
Mastec, Inc. is an American multinational infrastructure engineering and construction company. It provides engineering, building, installation, maintenance, and upgrade of energy, utility, and communications infrastructure.
For over 80 years, MasTec companies through its subsidiaries including Wanzek Construction, Inc have been involved in some of the largest and most complex infrastructure construction projects across the country.
Wanzek Construction, Inc., serves many industries including renewable energy construction and services, infrastructure, power, oil & gas, agriculture, and industrial services.
The Whiting-Turner Contracting Company
Established back in 1909, Whiting-Turner provides construction management, general contracting, design-build, and integrated project delivery services on projects small and large for a diverse group of customers.
In conclusion, our list of the leading general contractors in Maine, USA, is mainly based on work history, customer rating, awards and recognition, and delivered projects.