Over the years, South Africa's construction industry has faced challenges fraught with labor unrest, substantial delays on some of the country's major construction projects, as well as recent setbacks in the economy highlighting the need for better coordination and monitoring within the construction industry.
However, the Government's ongoing National Development Plan and its continued commitment to public infrastructure investment of US $63m over the next three years are positive signals for future growth in the industry. The commitment is highly brought about by the top construction companies in the country who have pledged dedication to the delivery and efficiency of projects.
Search for construction leads
The following are the top construction companies in South Africa
1. Concor

Concor (formerly Murray & Roberts Construction)  is a diversified infrastructure and services construction company, with core competencies in the infrastructure, building, mining, and property development sectors. The company consists of eight business units and is regarded as one of the largest players in the South and sub-Saharan African construction sectors.
Concor has delivered infrastructure projects across the South African landscape, including iconic projects such as the Bloukrans Bridge in the Eastern Cape, Huguenot Tunnel and Hugo's River Viaduct in the Western Cape, Reservoir for the Ingula Power Station in Kwa-Zulu Natal, the Carlton Centre, ABSA Towers, Melrose Arch, the Gautrain and Menlyn Shopping Centre in Gauteng.
Active Regions: South Africa, Lesotho, Botswana, Namibia, Mozambique
Biggest Segments: Civil engineering, building, and road projects
2. WBHO Construction (Pty) Ltd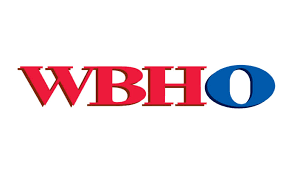 WBHO Construction (Pty) Ltd is South Africa's leading construction company dealing with building construction, civil engineering, and roads and earthworks services.
The company's history dates back to 1970 when Wilson-Holmes (Pty) Ltd was formed by John Wilson and Brian Holmes. A number of mergers followed resulting in the name being changed to Wilson Bayly Holmes (Pty) Limited in 1983 and finally to WBHO Construction in 1994.
Today WBHO Construction prides itself by being listed on the Johannesburg Securities Exchange, JSE and having an annual turnover of US $669m
The driving force behind WBHO is a core of dedicated, hands-on management professionals whose experience spans decades of major construction projects in southern Africa, the Middle East, and various Indian Ocean islands. The company's offices are strategically located in Johannesburg, Cape Town, Durban, and Port Elizabeth.
Active Regions: South Africa, UK, Mozambique, Zambia, Ghana, Botswana, eSwatini, Lesotho, Madagascar.
Biggest Segments: Building and Civil Engineering, Roads and Earthworks
3. Group five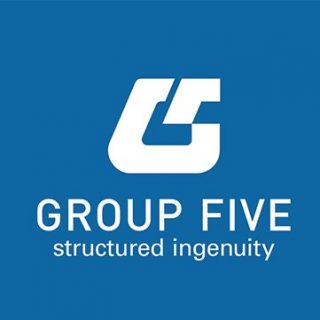 Headquartered in South Africa, Group Five is focused on sub-Saharan Africa. Their main work is in the infrastructure, resources, energy, and real estate sectors.
Their capabilities encircle project development, construction, investment, operations, and maintenance, and the manufacturing and supply of construction items. They also operate in Europe with over 8000 employees and have operating experience in 28 countries.
Active Regions: South Africa, Mozambique, Ghana, Mauritius, Zimbabwe
Biggest Segments: Project development, investment, construction, operations and maintenance, and the manufacturing and supply of construction products.
4. Raubex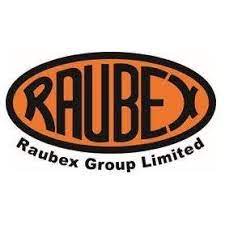 Raubex prides itself as a world-class heavy sector construction sector company with a focus on infrastructure development that operates across Africa founded in 1974 by the legend Koos Raubenheimer and has progressively developed into a leader in construction.
In the mid-1990s, Raubex began developing its African footprint and secured various projects in Botswana, Mozambique, Namibia, and Zambia. Today Raubex generates approximately 10% of its revenue outside of South Africa with a record of over 39 years of uninterrupted profitability.
Some of the projects the company has taken part in include; Akasia Road Surfacing, Aliwal Dolorite Quarry, B&E International, Canyon Rock Quarries, Conspec, Milling Techniks, National Asphalt, Queen's town Quarry, Space Construction, SPH Kundalila, ThabaBosiu Construction, and Zamori Construction.
Active Regions: Zambia, Zimbabwe, Namibia, Botswana, Botswana, Mozambique, South Africa.
Biggest Segments: Road and civil engineering contracting, and the provision of construction materials.
5. CSV Construction

CSV Construction is a Civil and Building construction company based in Western Cape. With around 500 staff members and a skillful management team, CSV Construction has the ability to accept any challenge from any client in the country.
They specialize in, wastewater treatment works, bulk earthworks, concrete structures, bulk supply pipelines, demolition work, hospitals and medical treatment facilities, retail stores, hostels and student accommodation, hydro plants, education centers and schools, substations, solar plants, wind farms, biogas plants, shopping malls and many more.
Active Regions: South Africa, Namibia
Biggest Segments: Civil engineering, building, alternative energy, Microtunnelling & shoring
6. Stefanutti Stocks (Pty) Ltd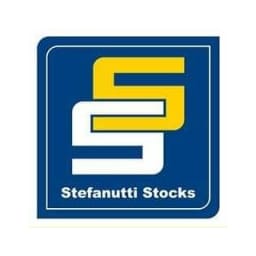 Stefanutti Stocks is one of South Africa's leading construction companies with the capacity to deliver a range of projects of any scale to a multitude of clients in diverse markets and has a grade 9 rating from the South African Construction Industry Development Board, CIDB.
The multidisciplinary construction company has over 12000 employees with a broad spectrum of expertise means that it has the capability and capacity to offer a single point responsibility on infrastructure development projects, effectively removing the interface risk from the client's domain.
Active Regions: South Africa, Botswana, Mozambique, Eswatini, and Zambia
Biggest Segments: Building; civils; geotechnical, roads & earthworks; electrical & instrumentation; mechanical (including water clarification); oil & gas (including in-house pipe spool manufacturing); materials handling and tailings management.
7. Hillary Construction Group
With roots in England, the company began operations in South Africa back in 1959.
It engages in the control of civil engineering projects. Particularly, it specializes in roads, earthworks, steel-reinforced concrete structures, and associated activities. In addition, Hillary Construction manufactures and supplies surfacing products and emulsions.
Hillary Construction Group has a footprint in South Africa, Namibia, Zambia, and Botswana. It has been involved in projects such as the construction of Vaalkop Solution Trench Lining, and the Upgrading of National Route 1 Section 17. The company has also upgraded Venetia Mine Runway & Entrance.
The company's head office is in Polokwane, Limpopo Province South Africa.
8. Motheo Construction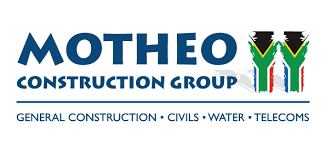 The Motheo Construction Group was established in 1997 by Dr. Thandi Ndlovu and has during its 21-year history developed into one of South Africa's leading, predominantly black female-owned construction companies.
Motheo Construction, a leading provider of Social Housing in the country has grown organically by re-investing its earnings to fund the company's growth and since its establishment, the company has delivered approximately 1.5% of all the social housing developed and/or constructed in South Africa.
The company is currently registered with the CIDB as level 9 GBPE and 9 CEPE. Motheo has been registered with the NHBRC since its inception and remains in Good Standing. Through Dr. Ndlovu's involvement, Motheo is a founder member and leading role player in SAWIC, South African Women In Construction with an annual turnover of US $409m.
Active Regions: South Africa
Biggest Segments: Building Maintenance, Civil Engineering, Construction
Read also: Top solar panel companies in South Africa
9. WK CONSTRUCTION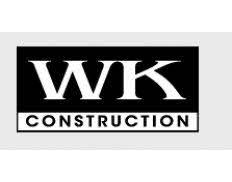 WK Construction is one of the largest independent construction and engineering companies in southern Africa, with more than forty years of experience with a proven record in quality project delivery of pipeline construction, trenchless technology construction, township roads, and infrastructure development, general roads and earthworks, concrete structures, crushing and screening operations.
Being a full member of the South African Federation of Civil Engineering Contractors WK construction has an enviable track record in pipeline construction using a large range of diameters from 100 mm up to 3000 mm and has been involved in various projects including, The Western Aqueduct Project, the largest pipeline projects to be commissioned by EThekwini Water and Sanitation to date.
Active Regions: South Africa
Biggest Segments: Pipeline construction, roads, and infrastructure development. Developing, operating, and constructing hydroelectric power stations.
10. Lubbe Construction 

Lubbe Construction is one of the biggest integrated construction development and management, infrastructure, and property development company in South Africa.
The company is a wholly black-owned indigenous construction company that evolved from the solid and humble beginning in the home-building and general renovation industry in 1981.
The company was formalized as a close corporation specializing in electrical and building construction In 1987. Today, Lubbe Construction is a private company registered in and under the company laws of the Republic of South Africa.
The construction company has grown progressively in the construction sector and is now one of the biggest integrated construction development and management, infrastructure, and property Development companies in South Africa.
Lubbe Construction prides itself in unsurpassed workmanship and our great contribution to infrastructure development in South Africa, from the construction of low-cost housing to affordable housing, turn-key development projects, and civil construction. The company targets to meet customer expectations and is proactive in finding the best solutions for clients that will meet the desired results.
Active Regions: South Africa
Biggest Segments: Civil, building, and electrical construction