Drone technology, also known as unmanned aerial vehicles (UAVs), is used for different reasons in the construction industry. As a tool that improves communication, safety, and marketing, the use of drones in construction can offer many advantages; capturing real-time images from the field.
Africa is one of the newest continents to join the commercial drone market, the wide open spaces in Africa offer incredible opportunities for all types of commercial drone applications.
Search for construction leads
The following are top drone manufacturers
ALTI
ALTI is one of the leaders of the unmanned endurance VTOL market with a scaleable, fleet of three fixed-wing, runway independent, aircraft with a common command and control station (C2), up to 20 hours of flight time, and a variety of integrated payloads with market-specific workflows.
ALTI is Africa's largest commercial UAV manufacturer, that specializes in designing and building highly reliable, VTOL fixed-wing aircraft for every day, all-day operations in a wide variety of applications and environments around the world. For example, the ALTI Transition M is a turn-key, ready-to-fly mapping & high-resolution photogrammetry UAV which allows for take-off and landing just about anywhere, with an hourly operation cost of only $3.50, which includes fuel, electricity and general maintenance.   
Four simple reasons to fly ALTI:

Highest Endurance

Multiple Payload Options

Autonomous Flight Features and Fail-safes

Cost-Effective Operation
ALTI recommends integrating the highest quality camera when purchasing an endurance UAV to be used in the Construction industry. The higher the quality of your camera, the better your data. Whether you're relying on your UAV for basic aerial footage or detailed site analysis, the quality of your camera will have a huge impact on your results and cost savings.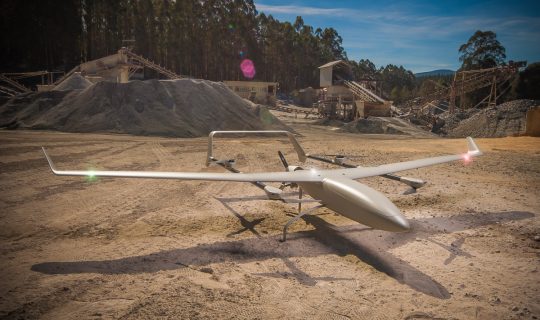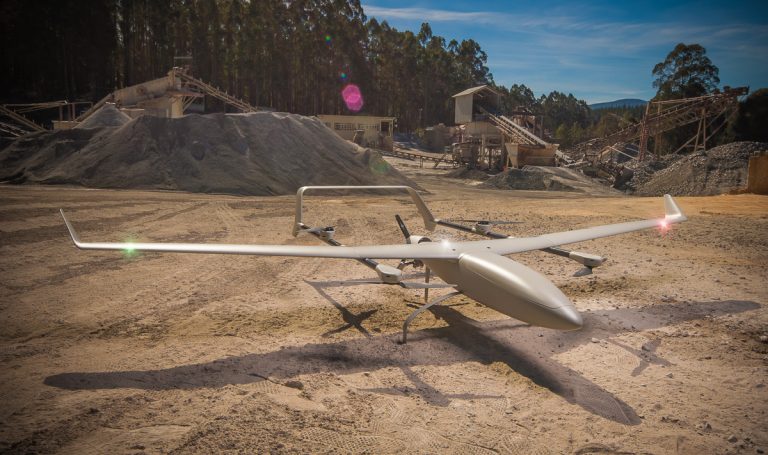 Rocketmine
Rocketmine, a subsidiary of the listed Delta Drone Group, is Africa's leading premier
drone data service provider. Fully licensed by the Civil Aviation Authority (CAA), Rocketmine provides professional and cost-effective services while focusing on delivering safe, reliable and accurate data to clients.
As owners of the largest fleet in Africa, Rocketmine provides customised drone data
solutions to improve operational efficiencies and systems. With over 7 500 flight
hours in multiple sectors, clients trust Rocketmine for its unparalleled experience and
expertise.
Rocketmine's pricing includes everything you need to set up a drone data solution on
site within 30 days, including:
 Fully licenced operations
 Public liability insurance
A dedicated account manager to ensure continuous customisation of solutions
to customers' specific requirements
Rocketmine drone data solutions provide real-time information for quick decision
making. The company understands what it takes to deliver highly accurate survey-
grade data with speed, precision and expertise.
Rocketmine provides clients with fleet maintenance and systems management, while
also assisting with all compliance and licensing requirements. The company keeps
clients on the cutting edge of the latest technologies and advances in artificial
intelligence. Everything Rocketmine does is designed to make you better and faster!
UDH Group
The UDH Group is a group of commercial Drone companies focused on various aspects of the commercial Drone industry in Africa.
The company's mission is to create an ecosystem that supports the requirements of corporate clients, Government and Industry professional and enables the growth of the industry as a whole.
Their focus is the African Continent and as the market develops through the opening of airspace we aim to be part of the solution that enables professional and high-quality outcomes.
UDH Group can provide customers with purpose-driven drone systems to solve specific requirements. They offer their clients compliance in flight operations and hiring of drones as well as payloads to assist you in meeting your operational needs.
Airborne Drones
Airborne Drones' long range UAVs offer an attractive complement to conventional approaches to facility management, there are even greater untapped opportunities for through activities such as long haul infrastructure inspection, for example pipelines or border management where access can be difficult, dangerous or expensive.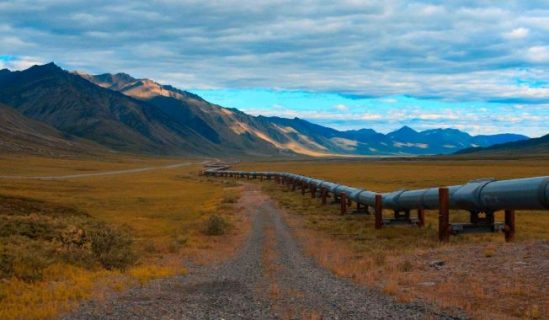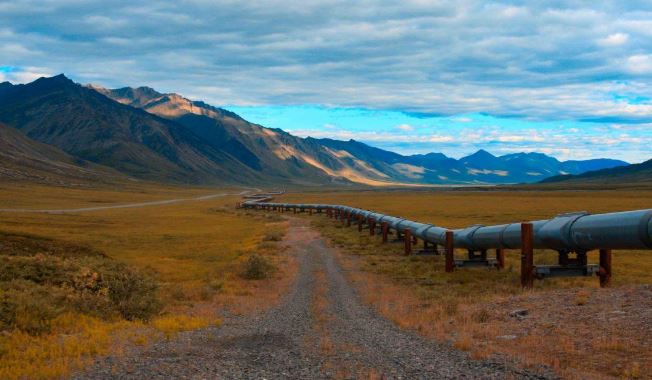 The company is experiencing an increased demand from African countries who are attracted to the fact that they can benefit from accessing high-end UAV products and support from a manufacturer on the same continent.
With products that have the best price point in its class internationally Airborne Drones has achieved a position of dominance in the long range UAV market. Our products are sought after especially by customers looking for customized solutions. Airborne Drones also focuses on developing and integrating the complete UAV ecosystem that enables UAV platforms to be effectively integrated into customers' operational environments.
Airborne Drones' products are popular across a range of industries in the African market: Inspection and Detection, Mapping and Surveying, Mining, Construction, Oil and Gas with Security and Surveillance in particular. Our customers are typically require high endurance drones with the ability to carry powerful, multipurpose integrated sensors with real-time secure communications. For these applications the Vanguard is a popular choice.

DRONE VOLT
DRONE VOLT, drone manufacturer, has the expertise on development of new technologies based on Unmanned Aerial Vehicles (UAV) or Unmanned Ground Vehicles (UGV) used for civil applications since 2011. With its technical expertise and experience, DRONE VOLT, located in France and abroad (Denmark, Belgium, Canada, Switzerland, Italy and the USA), designs and manufactures innovative commercial service drones with applications for Agriculture, Audiovisual, Building & Civil Engineering Works and Security.
DRONE VOLT provides overall solutions for the professional industries. Whether you are searching for a pilot, training to become one, repair or maintenance for your drone, or even undertaking administrative actions, DRONE VOLT will guide and assist you along the way to ensure your business is successful. Their professional drones are made in France at the Company's facility in Villepinte, France.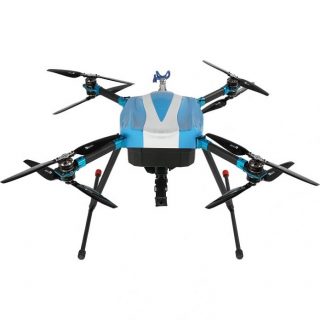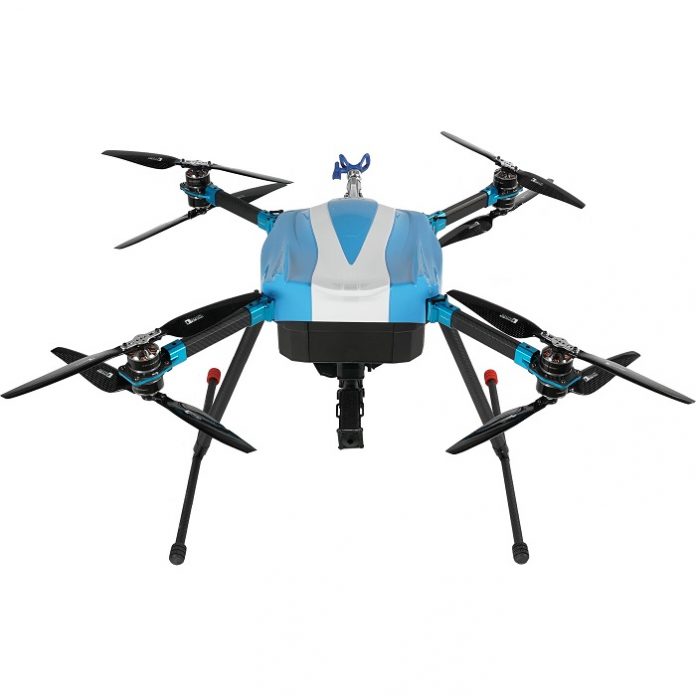 Versadrones
Versadrones began in 2011, with the first generation of the Versa X6. The current systems have been developed, refined and tested, and integrate the finest control systems expertise and airframe design available. We make complex high-tech systems incorporating data acquisition and transmission systems, flight control systems and actuator technologies, airborne control and power systems, composite materials engineering designed and built thanks to our in-house 3D CNC tooling.
Versadrones makes UAV systems that can acquire situational visual information or accurate survey information throughout a wide range of atmospheric and deployment conditions, and provides training services and flight certification to operators, as well as data acquisition services to users.
Versadrones products  are additionally capable of carrying sensors of all kinds in a wide variety of applications. It is the only UAV supplier in Ireland authorized to provide IAA flight certification, and one of only 4 flight schools in Ireland.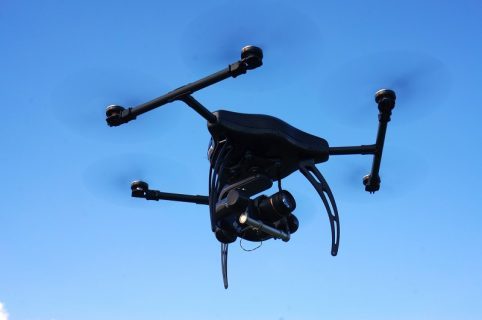 Lidaretto
Lidaretto produces mobile 3D scanning system for capturing reality suitable to use either you decide to fly, drive or just walk. Combining the proven hi-end technology by Velodyne and Novatel lidaretto produces highly accurate point clouds for various professional applications.
Because their lidaretto product is compact and lightweight, it is ideal multiplatform solution that can be used on the drones thus the user invests only once in the technology he can use many different ways for different applications. Along with user friendly workflow, and affordable cost it can bring LiDAR mobile mapping technology to many users who could not invest in it till now.