A kitchen is the heart of any home which makes it arguably the most important part of the house. It is therefore imperative that the accessories used in the kitchen should be designed for every aspect of life. The introduction of modern kitchen fittings has revolutionized more so the African market and made it realize that utility and comfort can be incorporated in the same design. The following are some of the top kitchen fitting companies in the world
Ernestomeda
Ernestomeda,
is a company that produces tailor made products, reflected in attention to details and solutions allowing a high degree of personalisation. This is essential to create a unique kitchen, in harmony with space and time.
When designing a kitchen, Ernestomeda also consider the context where it will be installed, taking care of every tiniest detail to ensure it fits perfectly into your world. The combination of industrial capability with atelier philosophy, in perfect keeping with the company's strategy, led to the development of the company.
When looking to buy kitchen fittings, the company advises one to not be focused only on price and the right colour combination but also on "not visible" details like: runners, hinges, mechanism and chipboard quality.

JOMOO KITCHEN & BATH
Search for construction leads
JOMOO KITCHEN & BATH deals with Kitchen (Kitchen mixers, sink) and Bath (toilet, faucet, bathtub, accessories and shower room).
The company offers unique design, high end and intelligent products. It is a large enterprise with professional R&D, and its products have been serving to not only residential but also to the commercial area.
The company prides itself to have developed over 10 different kinds and 1500 sorts of superior products to satisfy consumers′ demand. JOMOO has been developing rapidly and become one of the most dynamic and powerful international kitchen & bath room brands.
JOMOO products have been sold to more than 20 countries and regions, including Europe, America, the Middle East, Australia, Africa, and Southeast Asia. By adhering to distinctive idea of "User-oriented Intelligent, Healthy, Green", JOMOO developed the integrated home bathroom industry, and created classics of world's integrated kitchen and bathroom culture.
Also Read: Choosing modern kitchen fittings for a discerning home
Cosentino
The African Market for Cosentino is not only the future as many other companies will tell you. The African Market for them is already the present and for sure part of a bright future. Since 2013, Cosentino has its own team for the continent who has helped the Group to build a name in most of the African countries. And since 1st February 2018, Cosentino has its first but surely not last fully owned branch on African soil. That's the main difference between their Group and the rest of competitors in this field regarding the African Market
The flagship product of Cosentino group is Silestone that is Engineered Quartz. A product made from more than 90% quartz delivering both beauty and superior durability. Silestone dresses most of the high end projects of African countries, usually as kitchen countertops and vanity tops.
Silestone has unique technical characteristic (insignificant water absorption, stain resistant, not affected by household acids, etc) that makes the material 100% advisable for kitchen sinks
Silestone is the only Engineered Quartz brand in the world which offers the same colors in both countertops and sinks so the final customer has the possibility to match the colors in both applications. Cosentino is the only company in the market who offers engineered quartz sinks through it´s brand Integrity in 1 piece. No joints can be found as per it´s unique way of production.

Ilve
Ilve was founded in 1969 on the initiative of Eugenio Illotti and Evelino Berno. The development and industrial growth of the enterprise is down to the founders' entrepreneurial spirit, technical and market insights.
Ilve was born, grew and consolidated into an industrial reality that has characterized the Italian post-war industrial development; Veneto, along with Lombardy, were the driving force behind the Italian revival thanks to a network of entrepreneurs who worked to give the country infrastructure, mobility and modernity. The company is known for its uniqueness in having esquisite design and high performances.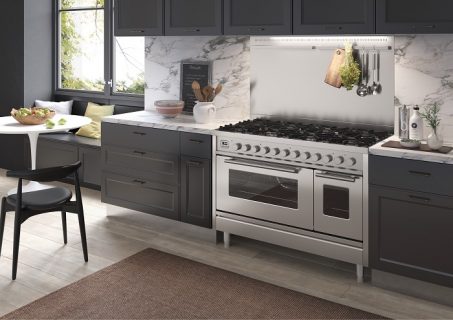 RODI
With more than 65 years of activity, RODI is a benchmark in the production of stainless steel sinks. It was elected by the Portuguese, in 2019, trust brand with the Five Star Award.
As a specialized industry, RODI has one of the largest range of kitchen sink for domestic use in Europe. The fact that their products are produced in a single site in a highly automatized factory allows them to offer products with cutting edge design, the highest possible quality and at a very competitive cost.  
The company recommends a client to consider his needs as a user of the product; the way the product will be used and also how often. He should consider the elements in the family that will influence how performant the product will be before buying a kitchen sink.