Steel is as relevant as ever to the future success of the world. As one of the only materials to be completely reusable and recyclable, it will play a critical role in building the circular economy of the future. Steel will continue to evolve, becoming smarter, and increasingly sustainable. The following are the leading steel manufacturers in the world
ArcelorMittal
ArcelorMittal is one of the largest steel manufacturers in the world. The company's goal is to help build a better world with smarter steels. Steels made using innovative processes which are more efficient, use less energy, and emit significantly less carbon. Steels that are cleaner, stronger and reusable. Steels for electric vehicles and renewable energy infrastructure that will support societies as they transform through this century.
Search for construction leads
This culture of innovation is fostered by putting research and development at the heart of operations. The company is driven by an entrepreneurial spirit and a passion for excellence, never accepting that the limits of our material have been reached. The company is looking forward to continue to pushing boundaries, whether developing technologies to reduce the carbon footprint of steel, transforming the built environment with new construction solutions, 3D printing automotive parts using steel powders or, through the adoption of artificial intelligence and advanced automation across our operations. This is what it takes to be the steel company of the future.
JFE Steel
JFE Steel is the second largest Japanese steel manufacturer. The company was created in 2002 through the merger of the steel manufacturing business of Kawasaki Steel and NKK (Nihon Kokan). It is owned by JFE Holdings, which is listed on the Tokyo Stock Exchange.
Also Read: 5 Factors to consider when selecting a grade of stainless steel
Baosteel
Upon the development in over 30 years, Baosteel has grown into one of the most competitive iron and steel company with the highest level of modernization in China. By the end of 2014, Baosteel had a workforce of 130,000 spreading all over the globe.
Baosteel, with iron and steel as its main business, manufactures premium steel products with high technologies and a high added value and fosters three major product categories,namely carbon steel, stainless steel and special steel. Through the worldwide marketing network, these premium products not only satisfy the demand on the domestic market but are also exported to more than forty countries and regions in Asia, Africa, Europe and America, extensively applied to the industries such as automobile, household appliances,petrochemical, machinery, energy, transportation,metalwork, aeronautics and astronautics, nuclear power and electronic instruments.
Nippon Steel
Nippon Steel contributes to enhancing the safety of structures and the development of society by delivering high-performance steel plates for large industrial and social structures such as ships, bridges, and high-rise buildings; marine structures for oil and gas extraction; and high performance steel plates used for tanks and other energy-related products.
The company delivers high-quality high-performance bars and rods to a wide range of industries including the automotive, construction, and industrial machinery industries. In the automotive business, this unit focuses on high end products used in important automotive components such as engines, drive trains, and suspensions.
Emirates Steel
Established in 1998, in the UAE capital, Abu Dhabi, Emirates Steel is a leading integrated steel manufacturer in the Middle East region and boasts a production capacity of 3.5 million tonnes per annum (MTPA).
The company manufactures a wide range of products, including heavy sections, reinforcing bars, wire rods, billets and sheet piles. The company's product range also includes some interesting value-adds, such as stronger steel with higher tensile strengths and steel boasting special mechanical properties that allow customers to use a lesser quantity of the product for their projects. 
Among the company's unique offerings are a variety of sections, notably heavier sections than those offered by its local competitors. This has given us a significant advantage with our customers in major infrastructure projects, where heavier sections are preferred. As for sheet piles, Tanzania for example, prefers Emirates Steel's sheet piles for its improved lead-time. Moreover, Emirates Steel is one of a few companies in the world, and the only company in the Middle East that is certified by the American Society of Mechanical Engineers to produce nuclear grade steel. Importantly, we bring this exceptionally high level of quality to our entire range of products – including rebar.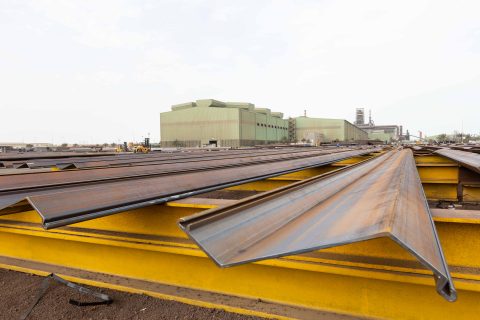 Ethiopia Steel Plc
Ethiopia Steel Plc is a member of Safal Group, the largest steel roofing manufacturer in Africa. It started operations in 1997, producing steel roofing products. The company has expanded into Gonder, Hawassa and Addis Abeba. It has a current capital of US$ 7mn and currently has 130 employees but hopes to add more.
The company operates out of the capital city, Addis Ababa. It supplies roof sheeting in corrugated, mini-corrugated and tile profiles.It also manufactures ridges. Some of the brands that have already been launched in the market are: Versatile, Romantile, Trimflute, Covermax, EGA 300, EGA 500 & 11/3 Corrugated roofing sheets in painted and unpainted, flashings and gutters, bullnosed sheets, and steel door profiles.
El Fateh, is a family-owned industrial group company established in 1985 working in a wide range of heavy and light steel constructions, plate works, cladding systems, commercial vehicles, and machining works in Egypt, and with a strong presence in the African and the European markets.
The company's services of designing, fabricating, and constructing for more than 1,000 Projects in more than 25 countries in a portfolio that spans across different sectors includes:
Steel Structures for power plants, cement industry, petrochemicals, and oil and gas sectors
Steel Construction for airports, exhibition halls and convention centers, stadiums, and architectural solutions.
Pre-engineered buildings for industrial plants, warehouses, and cold stores.
Special fabrications and Plate works (tanks, large-diameter pipes, etc.)
Cladding Systems and sandwich panels.
Caravans.
Steel Towers.
Commercial Vehicles, etc.
They also have three industrial plants in Egypt:
1- Bani sweif plant for Steel structures, preparing and rolling sheets of tanks, pipes and ducts, with capacity 1,000 Ton per month.
2- Bani sweif plant for Sandwich panels, with capacity 1,300,000 m² per year.
3- 10th of Ramadan plant for Machining, Manufacturing trailers and tippers. Can produce 600 commercial vehicles per year.
The company provides highly qualified steel structures, special fabrications and plate works (design and fabrication according to international codes) under consideration of all export quality requests (ISO and EN1090 certified) for a wide variety of infrastructural and industrial applications. This includes deliveries for the construction industry, the cement industry, the oil and gas/petrochemical industry, power plants including renewable energy, infrastructure, and airports/stadiums including other architectural steel-glass constructions.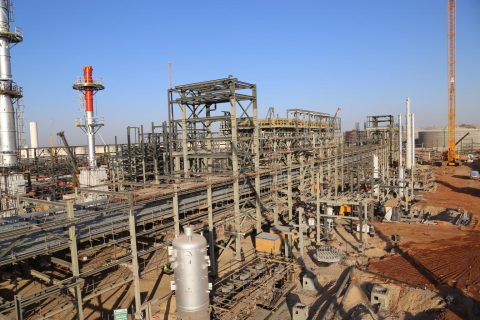 Dana
Dana Group is a UAE based company that manufactures various value added steel products in a 100% ISO 9001:2015 quality environment. They have supplied their products to  various complex projects including Ambitovy Nickel Mining Project in Madagascar, Fertilizer Plant in Tanzania and Sugar Factories in Ethiopia.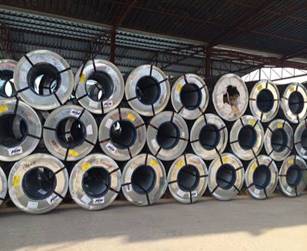 The company manufactures Sandwich Panels, Profiled sheets, "Z" and "C" Purlin sections, Steel Decking Sheets, Profile Ridges, Curved Eaves, Flashings, Continuous Corrugated Fencing and Discontinuous Corrugated Fencing amongst other products
SKEW
SKEW is an innovative company that offers customised products for optimising the assembly of reinforcement. their most innovative product is the Jiggelo reinforcement assembly system, which can be used as a workstation for the assembly of all kinds of elements in all shapes and sizes.
SKEW aligns its design completely to your specific requirements. To achieve that, their technical experts, who have more than 10 years' experience in designing assembly stations for companies all around the world, will be analysing your technical drawings and are working closely together with the customer.