There is a growing population with a large need for clean drinking water as well as a lack of infrastructure and sanitation facilities and an uncontrolled discharge of wastewater which pollutes the water sources in Africa.
Industrial wastewater treatment has a unique place in environmental engineering and it has different pollution characteristics for different types of industries. The extensive reforms and important investments that are taking place along with the rising economic growth rates of many African Countries (i.e. Ethiopia, Uganda and Kenya), make Africa a promising market.
Search for construction leads
The following are top water treatment plants manufacturers in the world
WEC Projects
WEC Projects is an experienced EPC contractor providing engineered solutions in the water and wastewater treatment industry. Established in 2002 and based in Johannesburg, WEC Projects is active throughout the African continent.
The company provides containerized package water treatment plants for drinking water and domestic wastewater or sewage. They also provide custom engineered turnkey solutions for water and wastewater treatment. WEC has a division called WECAssist, which provides after sales service, speciality chemicals and operations of plants across Africa.

Sapasi 1 Limited Company
Sapasi 1 Limited Company is a water treatment company that manufactures, implement and supply the Mechanical Energy Technology (MET) system for underground, surface water, and sewage treatment.
By using their products, customers will get many benefits such as:
No using of electricity
No using of filter or membrane
No using of microorganism
No adding of chemicals
No blockage in the system
Thus the operational cost for the system is much cheaper than conventional methods. In addition, users does not have to be highly educated engineer to operate the system because it runs automatically that it is applicable for rural area. Besides, as the system is modulated, it is very easy to increase the capacity of treatment regarding the demand of customers.
DEVISE ENGINEERING S.A.
DEVISE ENGINEERING S.A. is a top Designer and Manufacturer of Packaged Plants and Equipment for the Treatment of Water and Wastewater in Decentralized Municipal and Industrial Effluent Applications. 
DEVISE packaged plants are modular and easily deployable around the world, ideal for decentralized applications. They can be adapted to operate in all continents and under all weather conditions. They require minimum installation and are ready to Plug & Play. Also they can be relocated in just a few weeks and upgraded just as efficiently. Therefore, DEVISE Water Solutions can be extended to larger cities – not just smaller communities. 
According to the company, water and wastewater treatment plants have to be designed and constructed under certified procedures and follow internationally recognized standards in order to be able to guarantee high performance, reliable operation and treated water quality. Only treatment plants that are professionally designed and built and use the best materials can fulfil the performance and effectiveness required for such an important task as the water treatment process. Therefore, the selection of a Credible Designer/Manufacturer with a proven track record and extensive experience in the field should be one of the prevailing factors to be taken under.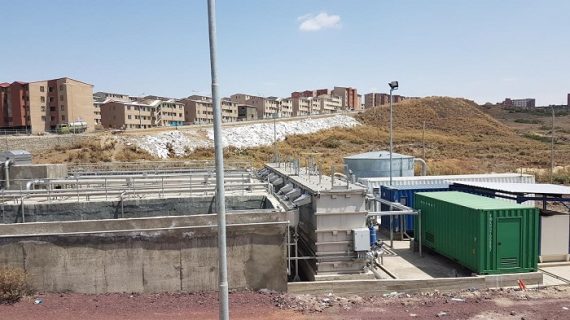 WaterIcon
WaterIcon is a South African based company specialising in a full range of water treatment services. Whether municipal, residential or industrial water treatment solutions are required;their turnkey services are available for both small and large scale projects.
WaterIcon is one of the biggest importers of water treatment equipment and a large stock holding of quality international products. They at the cutting edge of innovation in the field, drawing on world class technologies and working closely with our global research and development centres.
The company focuses on R&D, lab analysis, trial plants and putting forward the right solution for each application. This is very important in water treatment as every application is unique.
WaterIcon as a company advises one to be careful in sourcing products just on price. It is vital that customers look at the quality of the products and the back up service that is offered by suppliers.

Feralco Group
Feralco Group is a leading manufacturer of high performance water treatment and process chemicals. Their product range includes both traditional inorganic coagulants and innovative products to ensure optimum treatment efficiency in many areas of application. These include the treatment of drinking water, process water, sewage and industrial effluents and the processing of paper.
The solid aluminium sulphate, one of their main products, has constantly 17/18 % active substance, which is an important unique aspect. Feralco has 13 production sites in 8 European countries. As one of the leading European producer of performance products for water treatment Feralco contributes to supply drinking water to more than 100 million people in Europe and Africa.

ENTA
Established in 1994, ENTA has been providing high quality engineering services in 25 countries with more than 500 completed references in water and wastewater treatment plants.
ENTA's scope of services start with laboratory experiments, treatability studies, plant design and engineering followed by treatment plant equipment manufacturing and supply, turn key EPC contracting or construction of water and wastewater treatment plants and operation and maintenance of them.
ENTA is active in industrial and domestical wastewater treatment, recycling of wastewaters,  drinking water treatment and preparation of specific grade or high-quality process waters. It has built up several treatment plants for different industrial sectors especially such as organized industrial zones, textiles, petrochemicals, leather, integrated wood, mining, food, pharmaceuticals, chemicals, detergents, paper, metal plating, etc.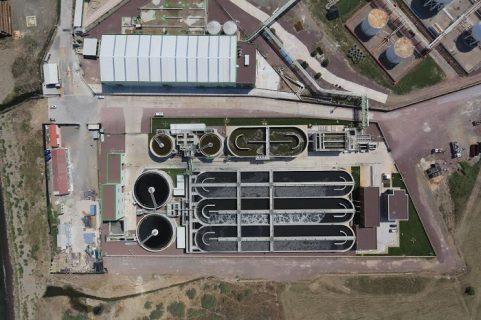 Genesis Water Technologies
Genesis Water Technologies offers innovative water and waste water treatment solutions. According to Nick Nicholas the company's App. Eng/Technical Director, the company's products offer advanced desalination systems to our specialized electrolytic coagulation systems, specialized treatment medias, including Sorb-PM, Sorb-Z, Power-Z, Zeoturb and new products including a sustainable liquid advanced oxidation product.
The company has a branch office in Kampala, Uganda covering Southern Africa.
"We are looking to establish qualified distribution and construction
partners in Morocco, South Africa, Kenya, Nigeria and we will evaluate
other potential relationship  with qualified companies in other
countries on a case by case basis". states Mr. Nicholas.
He has this advise to potential clients which has to do with knowledge
transfer
focused on three main points depending upon the target customer (water
utilities & industry).
This advice surrounds the issues dealing with population growth and
effects of climate change on water utilities. This advice would include
decoupling from legacy type centralized water treatment systems to more
decentralized treatment systems to handle population growth demand and
water resource challenges.
Additionally, advice on advocacy for innovative, optimized modular
wastewater treatment systems and treatment to reduce significantly the
pollution of surface water sources and the benefits of reuse as a
sustainable resource for irrigation/agriculture.
Finally, advice to be give to potential clients in the agriculture
sector, would be based on food security and optimization of water
resources and increased plant crop yields through the use of Power-Z,
which is a cost efficient soil conditioner with significant benefits on
the ability to grow crops/plants in less than ideal environments or
climates.