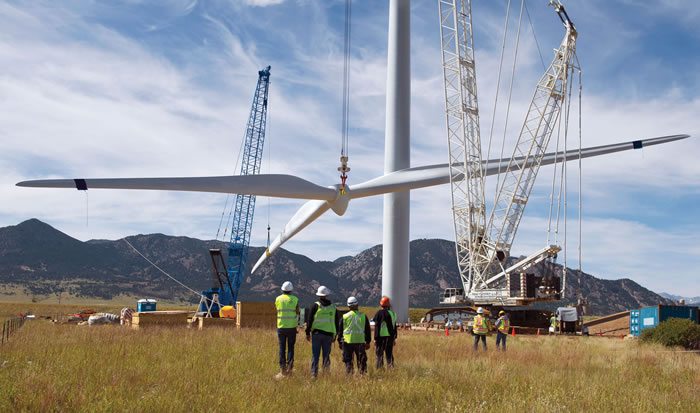 Africa's largest wind power project, Lake Turkana Wind Power project (LTWP) in northern Kenya, has received US$ 253m from the Overseas Private Investment Corporation (OPIC) to support its construction.
The fund makes it the biggest grant to Kenya's search for clean renewable energy. The US$828m, 310MW wind project will serve more than 2.5 million Kenyans and it is projected to boost the country's installed energy capacity by 20% significantly reducing Kenya's annual expenditure of about US$177.4m on importing fuel.
The U.S. Government's development finance institution's president Elizabeth Littlefield described the project as historic adding that it highlights the US government's support for powering Africa and helping millions of people in Kenya to access cheap electricity for use in homes and industries. OPIC is playing a key role in President Barack Obama's Power Africa Initiative and has committed to provide US$1.5bn to develop energy projects throughout Sub-Saharan Africa over the next five years.
OPIC joins several development finance institutions as well as private lenders in providing financing for the project. The African Development Bank (AfDB) has already approved a loan of over US$170million for the development of the project.
The mega wind power project comes at a time when oil and huge deposits of water have been discovered in Turkana catapulting the arid zone into one of Kenya's counties with the highest economic potential.
The wind farm site, covering 40,000 acres, will see the construction of 365 wind turbines, each with a capacity of 850 kW, the associated overhead electric grid collection system and a high voltage substation. The Project also includes upgrading of the existing road from Laisamis to the wind farm site, a distance of approximately 204 kilometers, as well as an access road network in and around the site for construction, operations and maintenance. The Kenya Electricity Transmission Company Ltd (Ketraco), with concessional funding from the Spanish Government, is constructing a double circuit 400kv, 428km transmission line to deliver the LTWP electricity along with power from other future plants to the national grid.