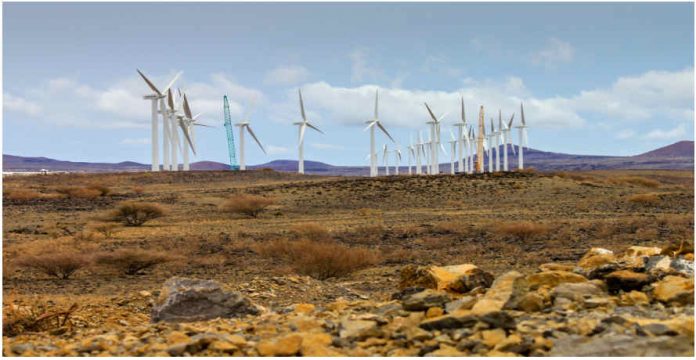 The Lake Turkana wind power project is expected to be connected to the national grid by September following the handing over to a Chinese contractor to set up the remaining section of high voltage wires for evacuation of the green energy.
The wind farm which has a capacity of 310MW was supposed to connect the first 50MW into the grid in October 2016 and the whole capacity bay last July. However the project delayed to challenges that faced Spanish companies who were the initial contractors, forcing the government to resort to another contractor, the Chinese who has committed to complete the project within three months.
Also Read:Construction of US $207m wind power project in Kenya to commence soon
Project delay
"Most Spanish companies had difficulties. They went under and could not manage to source materials to complete the project. As a country, we are safe and on course. We believe by September, we will have power from wind,"said Pavel Oimeke, Energy Regulatory Commission Director-General.
Mr Oimeke added that the power line linking the 310MW wind power plant to national grid was 70 %complete, with the remaining work being putting up high voltage cables. He also assured consumers they will not pay US $10m on monthly electricity bills should the country fail to connect the wind power to the national grid.
"We are not paying any money to the project owners .There was money that was supposed to be paid to them, but we have agreed between Kenyan government and project owners that part of the money will be loaded for a period of six years," said Mr Oimeke.
The power project which was allocated US $56m is expected to be completed by end of August and once completed a clean and affordable power will be distributed to consumers.