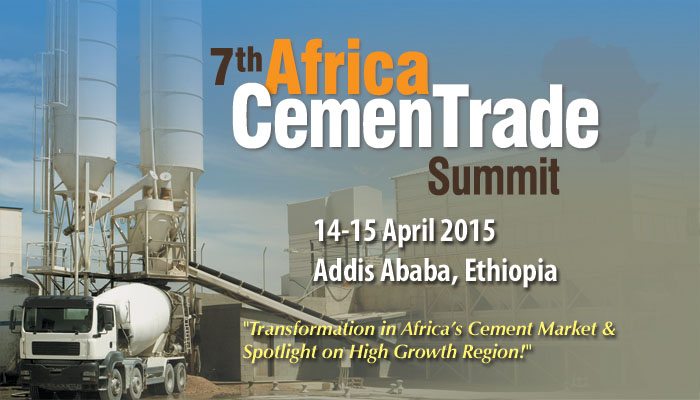 "Transformation in Africa's cement market & spotlight on high growth region!"
Many countries in Africa are investing in cement production with the aim to achieve self-sufficiency. Cement & grinding plants are under construction from DR Congo, South Africa, Ghana, Algeria, Mozambique to Kenya, Ethiopia and many more! How will it change the dynamic in the region and trade flow when all the announced projects come on-stream?
African companies are expanding beyond their homeland to boost their earnings. Cement leaders like Dangote Cement, PPC, CIMAF, ARM Cement & etc have several projects operating or under-construction across Africa. What are their plans in the next 5 years and where are the hot spots to focus on? Can the producers compete with cheaper imports from Asia?
Energy cost remains a challenge in Africa and what are the options available for cement producers and new investors? Are consistent & affordable power supply a reality in the very near future?
CMT's 7th Africa Cementrade Summit brings together the who's who in the cement industry in exciting Africa!
Key sessions to look out for includes:
Infrastructure and urban development plan in Ethiopia delivered by H.E Hon Mekuria Haile, Minister of Urban Development, Housing and Construction, Ethiopia Dangote cement's growth strategy to 2017 by Devakumar V.G Edwin, Group MD & CEO of Dangote Cement
Pradeep Paunrana, CEO of ARM Cement giving their outlook on the business
Alfonso Rodriguez, MD of Tanzania Portland Cement Company Ltd (Twiga Cement) shares his views on the possibility of Tanzania becoming a net cement exporter in 2015!
Abut Ozsezikli, GM  of Medcem Global provides insights into theCement demand in Cameroon and further investment plans into West Africa!
Bulent Kahyaoglu, General Director of Trading and Fuels Division of HC Trading shares market evaluation on West Africa impacted by Ebola, trading challenges & payment concerns
African consumption, market dynamics and its role in global trade to be assessed by Dr. Ing. Joachim Harder, MD of One Stone Consulting
Kephar L. Tande, MD of East African Portland Cement Co. shares the Ready mix concrete & aggregate market outlook in East Africa
Ronald Ndegwa, Managing Director of Savannah Cement  joins other panelists to discuss evolving customer requirements and use of innovation to address the same
Advancements  in cement packaging  to be delivered by Martin Dalbert, Regional Sales Manager of BEUMER Group
Mohammed Sanaobar, Head of Technical Center Dubai, from Wacker Chemicals Middle East to provide an update on Dry Mix Technology
An opportunity to visit the state-of-the-art newly built Dangote Cement's plant in Ethiopia
Many hours of  networking opportunities throughout the event with exhibitors showcasing their products and expertise!
Register online at www.cmtevents.com with your team today to enjoy group discount! [email protected] for more information.
Conference Title:                       7th Africa CemenTrade
Date of Conference:                   14-15 April 2015
State/Country :                         Addis Ababa, Ethiopia
Venue:                                      To be Advised
Contact Name:                           Ms Grace Oh
Contact Email:                           [email protected]
Contact Tel:                                +65 6346 9147
URL:                                         http://www.cmtevents.com/main.aspx?ev=150417&pu=260889