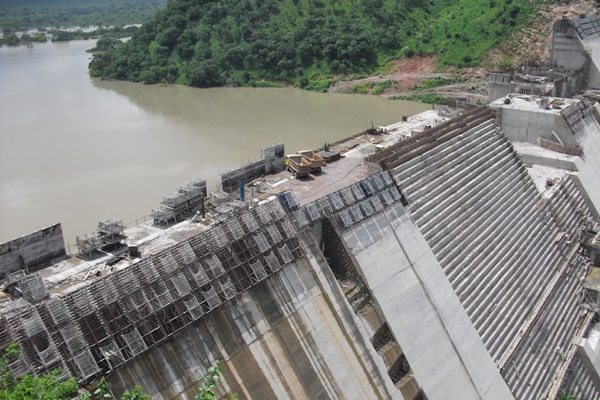 Ghana will receive an additional power of 260MW from Bui hydroelectric power plant, which has an installed with a generation capacity of 400MW. This was made known by the Public Relations Officer of the Bui Power Authority, Salifu Wumbilla during his tour to the facility last week.
The dam, which is located at the Brong Ahafo Region in the Tain District has its water level shortages falling, leading to the deterioration of the facility performance.
The water at the Bui hydropower dam is currently at the level of 173.9m and athough close to the original maximum level of 183 m above sea level (ASL), it still needs the 10m water to deliver its full power generation capacity. Akosombo hydropower dam, which is the country's main power generating station, has also seen its closure of some units due to water level challenges.
However, as a response to the power outages in the country, several power plants have already been considered to contribute in eradicating power shortage in the country but these are yet to meet the generation targets for the country.
The country is also considering adding renewables into into its energy mix, with the recent announcement that it will host the largest solar power plant in Africa. The Nzema solar park project will produce 155MW and will be constructed in the Western Region at a cost of US$400m.
Chinese Hanergy Group also announced this month that it will be constructing a solar power plant in Ghana at the cost of US$1bn.