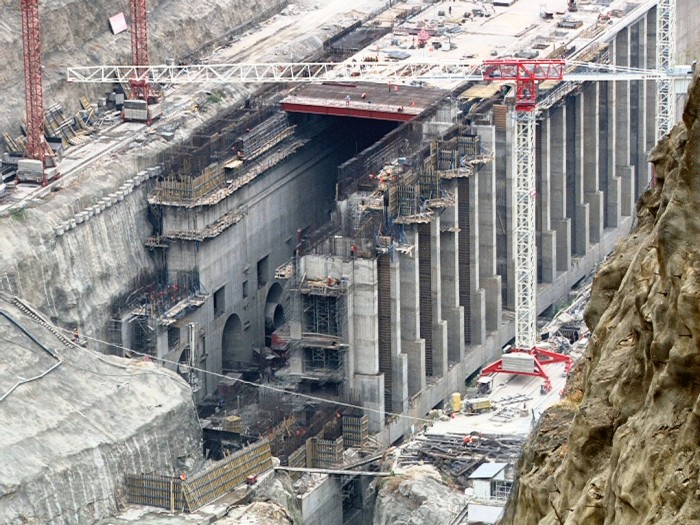 Ethiopia has entered a Memorandum of Understanding with four Turkish firms in a bid to see them undertake power generation projects to boost the energy sector in the country. The MOU was signed in Turkey when a delegation from Ethiopia visited the country.
This is according to Ethiopia Electric Power. Azeb Asnake, Chief Executive Officer of Ethiopia Electric Power, has said that negotiations with the companies would start soon to see materialization of the projects.
In an Ethio-Turkish Business to Business meeting at Sheraton Addis last week, Azeb said Turkish businesses had been familiarized with energy sector targets for Ethiopia in the next five years. Members of Istanbul Electrical, Electronics, Machinery and ICT Exporters Association are some of the 24 Turkish firms that attended the meeting.
Azeb revealed they were encouraging Turkish firms to invest in energy sector projects that generate 500MW of power and above, although the minimal limit was set at t 300 MW.
"Interested companies in megaprojects are already making contacts and if deals are to be stricken, the government would buy energy generated by these companies. Currently, the tariffs are being worked out," Azeb said.
Ethiopia is looking to generate power for domestic use and regional sale according to presentations made at the recent 7th Africa Cementrade Summit; which took place on 14-15 April 2015 in Ethiopia. Azeb also revealed that transmission power lines in Ethiopia were suffering massive losses "beyond the acceptable level". Although he did not disclose the loss percentage, some studies have shown that it reached beyond 20 percent in 2008.
He said the government would replace old transmission lines and sub stations to deal with the losses. In addition to undertaking massive power projects; Grand Ethiopian Renaissance project, Gibe III, Gebba River dam, and Genale Dawa hydropower project– which will generate 250MW – is also nearing completion.
The country energy sector is seing an addition of 2268MW of power. Last year, Ethiopia issued a US$1bn sovereign bond to fund megaprojects, among them energy and other infrastructure projects. It also announced setting up of US$20bn for energy projects.