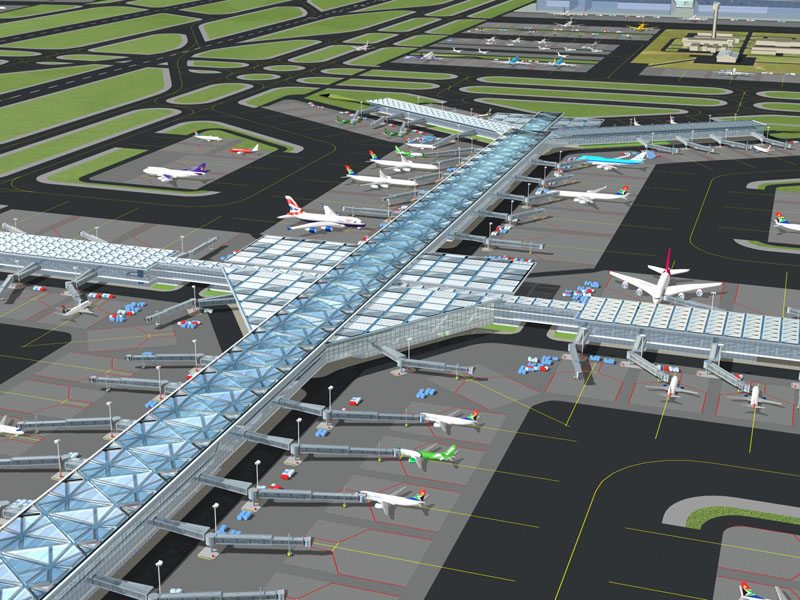 The Cape Town International Airport is set to have its domestic and international terminals upgraded. The runway will also be re-aligned, and the undertakings will comprise the largest portion of the planned US $0.64bn (R7.7-billion) expansion by the Airports Company South Africa (ACSA). The project will be completed in the next three years.
Speaking at the Indaba 2015, spokesperson for ACSA, Collin Naidoo, has said that the airport development was part of his company's new operation model which aims to improve airports in South Africa. Lanseria, the only privately owned international airport is also set to construct a new airport terminal, and Naidoo said this was a sign of growth and not a threat.
Naidoo has said that Airports Company South Africa is facilitating transportation of over 38 million passengers through the country's nine airports in the country. ACSA had its first international contract back in 2007 to manage the Mumbai International Airport with facilitation of the country's new airport terminal.
Other projects that ACSA has include the running of Brazils Sao Paulo airport where a new airport terminal was constructed, and management of the Airports in Ghana.
Winning the bid for the upcoming coming World Routes Conference set for September 2015 shows how Airports Company South Africa was working to expose the continent to industry players and major airlines in addition to exposing and showcasing Durban city.
The country was also set to construct an aerotropolis at OR Tambo International Airport in Gauteng, according to a last year's announcement. The project joins other airport expansion initiatives in the region and elsewhere in Africa.