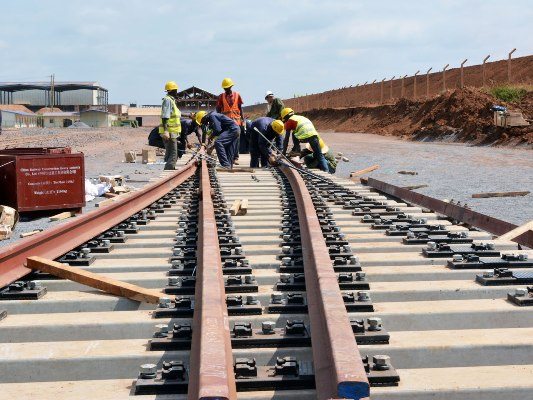 The Standard Gauge Railway construction project in Kenya will receive more locomotives after the Government said it was planning to import 50 locomotives for the project.
New Transport Principal Secretary Irungu Nyakera confirmed the reports and said that the 50 new locomotives that are expected to arrive this year will be an addition to the six that were received last year and will make the railway line construction to flow on smoothly with completion scheduled for July 2017.
"The locomotives will now total up to 56 and the tentative time for these other ones to arrive will be the end of this year. By mid next year we expect the railway line to be complete. In fact the construction is ahead of time," Nyakera said.
During a visit to one of the construction sites of the China Road and Bridge Corporation at Syokimau Railway Station, Nyakera also pointed out that apart from the locomotives, at least 1,620 wagons and 40 coaches are also expected to be purchased for use on the railway line.
"As you know the whole SGR project to Nairobi is expected to cost at least US$ 3.1bn and the budget for locomotives and the other machines is within US$ 1bn, the rest of the amount is for the actual construction. You know the total budget for these project included buying of these machines," he clarified.
This project will really come in handy once complete as it will increase the economy of the country since goods and people will be transported faster and trade will take place effectively. Freight trains will have a capacity of 216 TEUs and will travel at an average speed of 80km/h while multiple unit passenger trains will have a capacity of 960 passengers and will travel at an average speed of 120km/h on the line.
40 stations are planned to be built along the line, out of which 33 will be ready when the railway becomes fully operational.
Similar Posts: