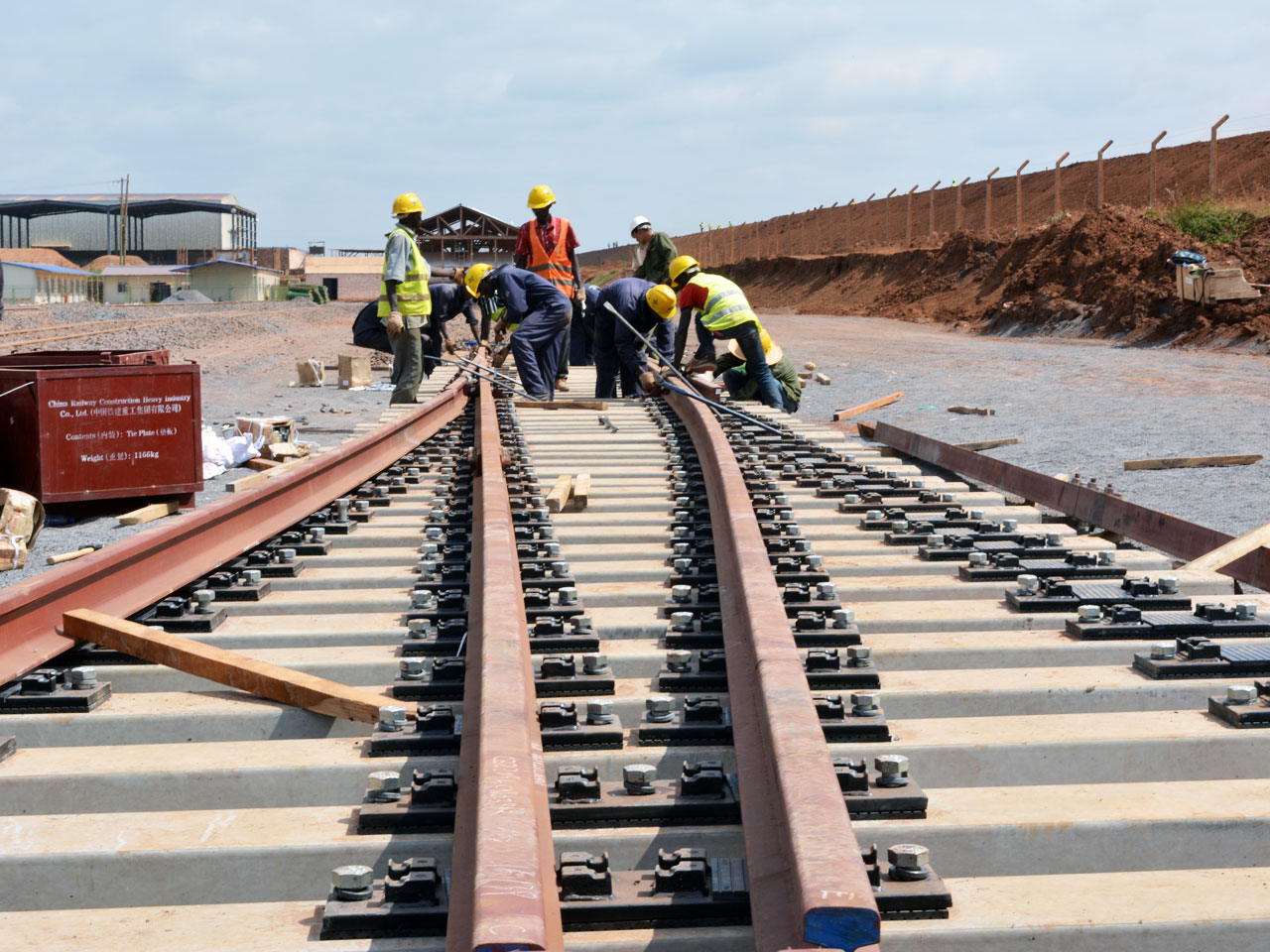 The Standard Gauge Railway SGR construction project in Kenya is finally taking shape. The construction project is an intergovernmental masterpiece linking neighbouring countries of Kenya, Uganda, Southern Sudan and Rwanda.
This mega project is a reflection of the partner states' commitment to provide an efficient and cost effective railway network as well as a seamless transport alternative for both goods and passengers within the northern corridor.
The Standard Gauge Railway will no doubt boost the region's efforts to create a borderless region for purposes of trade and social integration. Each of the partner countries is expected to finance the part of the railway under her territory with China's Exim Bank offering to fund 90% of the first phase while the Kenyan government paying the remaining 10%
The first phase of the project covers a distance of 472km from Mombasa to Nairobi and a total track length of 609km at a total cost of Ksh327 billion inclusive of construction and cost of locomotives. This phase is already in advanced stage with the Kenyan government saying the project is way ahead of the 2018 set completion time.
The China Road and Bridge Corporation (CRBC) was contracted to build this state-of-the-art railway system that will handle both cargo and passengers with stations at Mombasa, Voi and Nairobi.
The shape, design and functionality of the SGR highly defy nature and topographical hurdles. With 98 bridges covering a total distance of 29km, the railway will be able to span valleys, cross roads and also cross over the existing metre railway.
In addition, the railway has nine Wildlife Animal Crossing Corridors going above 7 metres high and covering over 56 metres in distance in the Tsavo East and Tsavo West National parks
Upon completion of the first phase, Kenya's arm of the mult-billion mega project is expected to extend to Malaba as Phase two with a proposed branch to Naivasha. Uganda will pick up the project and is expected to go through Kampala, Kigali and finally to Bujumbura.
With this project, trade will be boosted through free and cheaper movement of people and goods. East Africa will seek to affirm its position and status on the African continent as a major economic block and trade partner of choice with the rest of the world