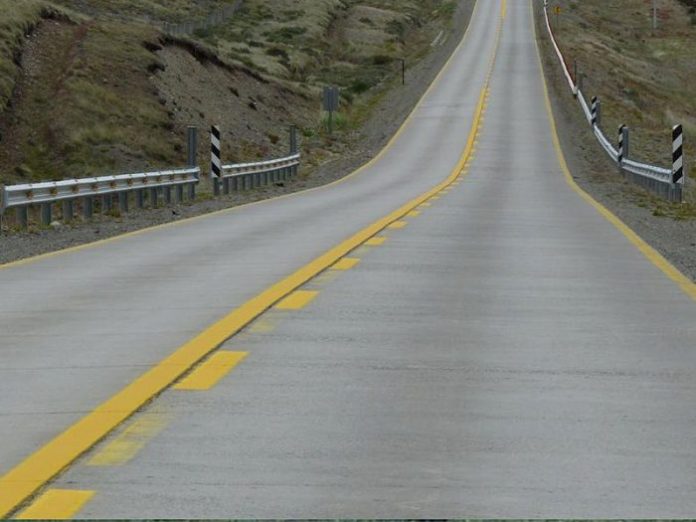 AG-Dangote Construction Limited, in a joint venture between Andrade Gutierrez (AG) of Brazil and Dangote Group Nigeria, has recently commissioned the longest stretch of concrete road, in the country. The 24km road links Obajana and Kabba in Kogi State.
Present at the commissioning ceremony was the Minister for works, Housing and Power, Babatunde Raji Fashola. Dangote Construction Company Limited, executed the project as a Corporate Social Responsibility and Service to the Community.
Aliko Dangote, the President of Dangote Group, described the commissioning event as historic because the road is the first concrete road project that the Dangote Industries Limited (DIL), have formally commissioned in Nigeria.
Mr. Dangote further elaborated on the decision to start the campaign for concrete road in Nigeria. He mentioned that, the decision is in line with what has been obtained in other parts of the world. He added that, the Autobahn in Germany, has been constructed with concrete, not forgetting the famous Accra-Tema concrete road which is possibly the first of its type in Africa.
The equally popular Marine Drive in Mumbai, India, built in 1939, is yet another example of a concrete road which is up to date delivering its services in a satisfactory manner despite its age of 80 years in service. Additionally, addionally, Mumbai saves about US$3million in maintenance cost every year from the investment in the construction of a 450km concrete roads.
Recently, Dangote Group won the contract for the construction of the novel concrete paved Obajana-Kabba road in Kogi State. In fact, the Federal Government has commended Dangote Industries Limited for the construction of the first concrete road in Nigeria.
The Dangote Group is one of the most diversified business conglomerates in Africa. The group has earned a positive reputation for excellent business practices and products' quality with its operational headquarters in the bustling metropolis of Lagos, in Nigeria in the Western region of Africa.