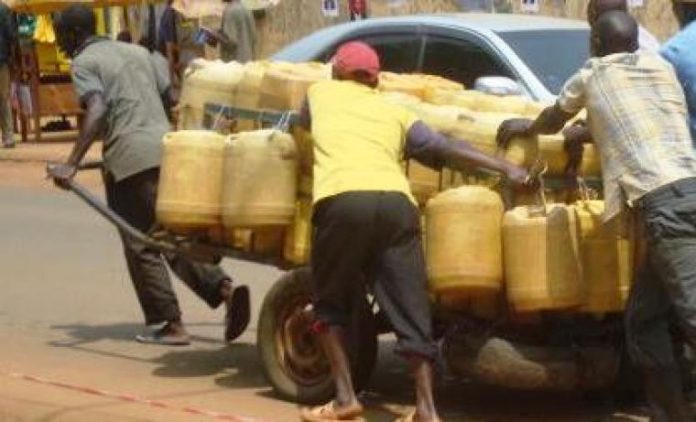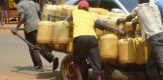 A water supply firm has embarked on recruitment of vendors who will be responsible for supplying water in Mombasa.
The company has been struggling to adequately supply piped water to nearly 1 million people living on the Island and surrounding suburbs, who have been complaining of getting huge bills despite receiving erratic piped water supply.
Now, the company has announced that it will carry out an ambitious project targeting the extension of water supply to over 300,000 residents living in low income settlements.
In an advertisement on Wednesday, Mombasa Water Supply and Sanitation Company Limited (Mowassco) said its main aim is to supply safe, adequate water and sewerage services at very affordable rates in an efficient and viable manner to the residents and invited groups and individuals to send applications to operate water kiosks and standpipe in those settlements.
The project targets Kisumu Ndogo, Mnazi Moja ,Ziwa La Ng'ombe, Magogoni ,Shauri Yako, , Maweni Matopeni among others.
Also to benefit are residents of Burukenge within Mombasa island and those in Bangladesh, Jitoni and Uhuru Owino in Changamwe areas.
The informal settlements are densely populated with up to 6,640 persons per square kilometre and a big majority of them are always excluded from accessing adequate and clean water supply.
Although the firm admitted that the demand for water supply has exceeded its supply capacity, it will work to address the unique prevailing situation using the project which would lead to a more effective management of water supply and distribution.
Some months ago, Mombasa Governor Hassan Joho cancelled 2,500 water vendors licenses accusing them of exploiting residnts describing them as "ruthless profiteers out to fleece the residents."
It is unclear whether the 2,500 licenses would be reinstated.
Water in Mombasa has been a major problem. This week residents in the Coastal region had to go without water for a few day. Generally water in Africa continues to be a hard nut to crack with corruption and poor government policies blamed for the problem.