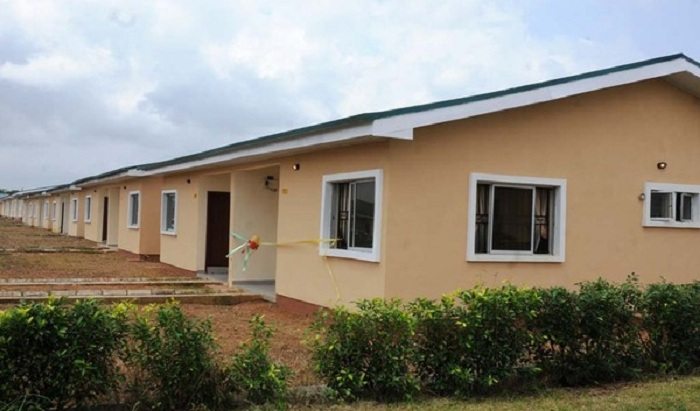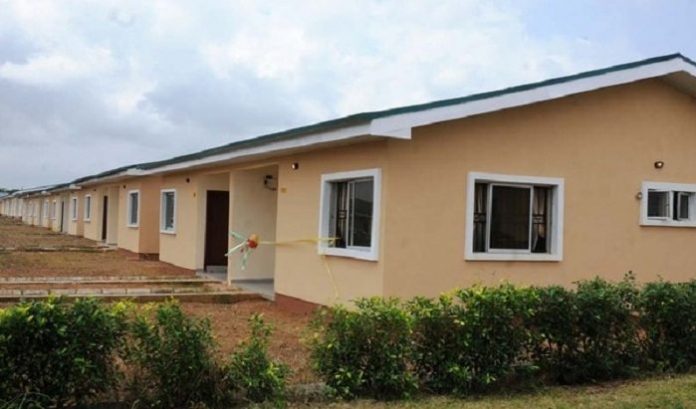 The Nigerian Mortgage Refinancing Company recently announced that it was ready to fund a number of houses for Nigerians at a cost of US$4750 in any part of the country. The houses for Nigerians will be one-bedroom apartment.
Nigerian Mortgage Refinancing Company Managing Director Prof. Charles Inyangete, made the announcement during a press briefing on the African Union Housing Finance Conference to be held recently in Abuja.
The Nigerian Mortgage Refinancing Company was set up on January 16, 2014 by former President Goodluck Jonathan to help in making access to housing finance more affordable to Nigerians.
Since then, the company has funded several housing projects with the injection of over N6bn liquidity into the housing market.
It is currently doing an evaluation of about 5,000 mortgages for the housing sector.
Inyangete added that while Nigeria had a big housing deficit, the company was conscious of the fact that through improved technology, the cost of owning a house in any part of the country could be brought down.
He noted that the need to start making houses more financially friendly for Nigerians was born out of the conviction that by 2050, about 106 million citizens would be regarded as low-income earners.
He said that come the year 2050, nearly 2.4 billion of the world's population would be unable to cope as a big percentage of them would have been financially overwhelmed.
Inyangete noted with the mandate given to the NMRC, the company would provide more liquidity to the housing market.
This, he said, would helping in alleviating the inequality that had been created as a result of the housing deficit.
He said, "There are a lot of initiatives that have been planned by the government to address the problem of affordable housing in the country. The issue of affordable housing is being addressed from a holistic perspective. We are ready to refinance houses for Nigerians for as low as N1.5m and we hope that we can use technology to achieve that.
"Prices of houses in Nigeria are very high and we need to build sustainable houses for the low and middle-income earners. We don't have to build houses with materials that are imported."
Also speaking at the briefing, the Chairman of the Board of the AUHF, Mr. Oscar Mgaya, said the conference would be attended by over 170 participants from 23 countries.
He said the conference would also serve as an advocacy platform to bring to the fore the need for the government to make the issue of housing a priority.