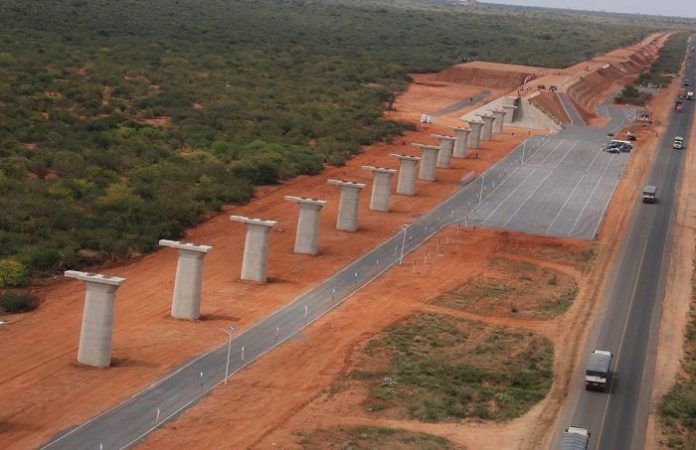 Environmental fears are putting Kenya's standard gauge railway in jeopardy
Residents around the Nairobi National Park have urged President Uhuru Kenyatta to stop construction of Kenya's standard gauge railway through the park, further putting the railway into jeopardy.
According to the residents the project should be stopped until the government get an amicable solution to the current ongoing conflict between them, the government and the Wildlife service lobbyist.
"Nairobi National Park is heritage for all Kenyans. Allowing its destruction would be betrayal to our heritage," reads part of a petition handed over to the President's office.
"Our forefathers, including founding President Jomo Kenyatta, made a commitment to conserve the country's exceptional natural ecosystems."
They said that they will stand to protect the park that was left to them by their forefathers and they would not want to violate Jomo Kenyatta's wish.
On September 18, 1963, Kenya's first president Jomo Kenyatta declared that his government will conserve the country's natural resources at all costs.
"We were not there but in the records we can see that our fathers protected the Wildlife and we can't stand to see us nor the government destroy that" he added.
The residents called upon the ongoing feasibility study to be conscious of the impact of the SGR project to the national park.
The residents said that they will ensure that the project won't bring more destruction to the park at the same time ensure that they protect the environment at all cost.
Since the construction of the SGR began there has been various stumbles facing the project though currently the government is holding consultations with key stakeholders to ensure that they get an amicable solution to the project.
Kenya's standard gauge railway is the largest single project by the country since attaining its independence in 1963.