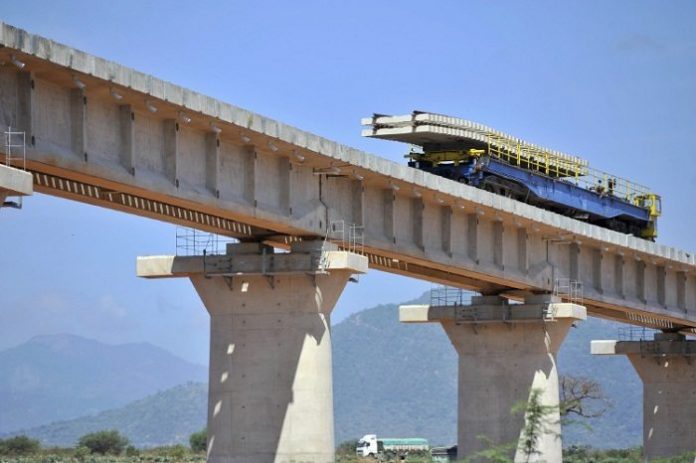 The construction of  Kenya's standard gauge railway(SGR) on a piece of land in Mombasa will continue after a court in Mombasa lifted the suspension on Friday.
The court ruling means that Kenya Railways will continue with its construction plans.
The uplift was done by the Environment and Land Court late last week since June after a Kenya Railways was accused of not compensating Africa Gas and Oil and Miritini Free Port for land the railway is supposed to pass through.
Justice Asike Makhandia of the Court of Appeal allowed Kenya Railways (KR) and China Roads and Bridge Corporation (CRBC) to continue constructing on the land, overturning an earlier ruling by the lower court requiring the two corporations to pay Sh2 billion.
Also read:Stalled Kenya's SGR project costing taxpayers millions
He said that the project completion was crucial to the economy development and there was need of urgency in delivering it.
The project is being carried by the Chinese based company China Roads and Bridge Corporation has been contracted by Kenya Railways to construct the SGR.
"We are ultimately satisfied that China Road and Kenya Railways have met the conditions for a stay of execution," Justice Makhandia said in his ruling.
"In a number of cases this court has stated that when confronted by an application such as this one before us, it must weigh the respective hardship that each party stands to suffer, and the issue is not merely the ability of a party to pay or not to pay a particular sum of money," he added.
The land in question, which measures 41.2 hectares, had been the subject of an inquiry at public hearings in Mombasa that were conducted by the National Land Commission (NLC).
Also read:Work on Kenya's SGR project halted as Chinese contractors attacked
This is one of the Mega projects that are under construction under the government of Jubilee and its projects to help the current congestion on the Kenyan roads more so those transporting large products.