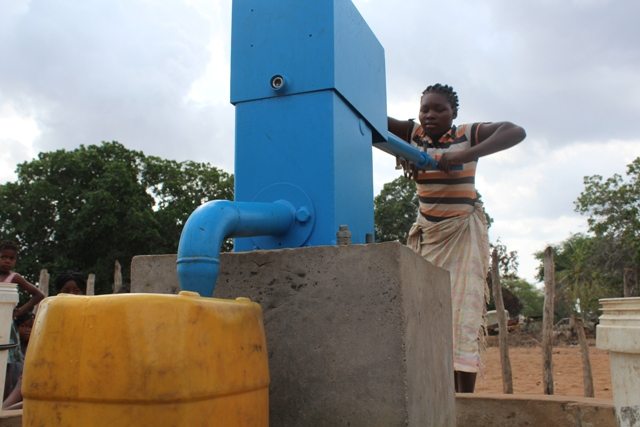 The Mozambican and Dutch authorities have signed two agreements towards improvement of water supply in Mozambique under which the Dutch government will offer funding of US$14.5m
Among those who signed the agreements were Mr. Pedro Paulino, Mozambique's general director of Water Supply Assets and Investment Fund (FIPAG) and he Dutch Deputy Director-General for Development Cooperation, Reina Buijs.
The first memorandum will deal with the expansion of the water supply service though initiating studies and identifying new sources of impoundment of water; improving efficiency in offering water services; streamlining and consolidating asset management; development of human resources capacity; identifying and implementing new development strategies and involvement of the private
Also read:US$1b needed for sanitation in Maputo, Mozambique
This memorandum will use a total of 12.5 million euros. The remaining amount will be used on the second agreement, financing a "Develop to Build" project in the central cities of Beira and Dondo.
This memorandum intends to draft a master plan and executive project to guarantee appropriate conditions for expanding and rehabilitating the Beira water system.
"The purpose of this agreement is to structure better the water supply challenges in Beira and Dondo, envisaging the infrastructures necessary to meet, by 2030, the targets in the sustainable Development Goals", said Paulino.
Paulino said these agreements will help improve the level of service provided to clients, to boost the efficiency of the water supply sector, and to cut on losses. He said that, on average, Mozambican water supply systems lose 40 per cent of their water every year. Among the reasons for this, he explained, was the antiquated state of much of the piping and other infrastructure.
Also read:Mozambique unveils mega water distribution centre in Matola
For her part, Buijs said the agreements are essentially intended to build up FIPAG's capacity in various areas.
It was not enough to invest in water supply facilities, she said. It was also important to recover costs and to maintain the water systems.