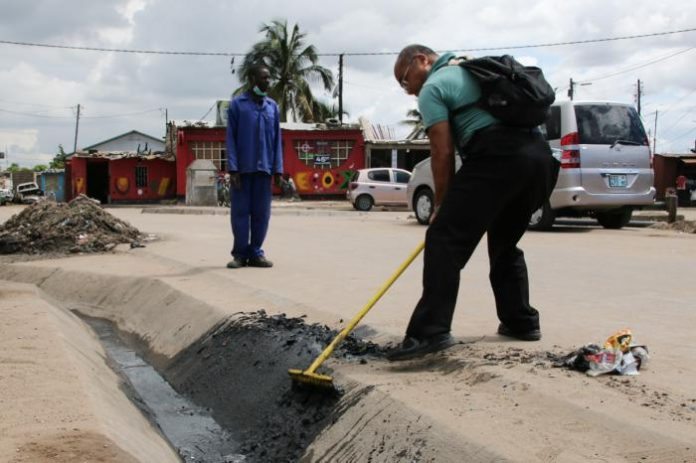 A billion US dollars is needed to guarantee implementation of a project to improve sanitation in Maputo the capital of Mozambique.

Speaking to reporters recently, after laying a wreath at the Monument to the Mozambican Heroes, in a ceremony marking the 129th anniversary of Maputo's elevation to the status of a city, the Mayor of Maputo, David Simango, said this was "a metropolitan project" that would also cover the adjacent city of Matola, and Boane and Marracuene districts.
Simango said that work on the plan for the sanitation and drainage project began in 2015 and is now nearing conclusion. The next phase will be to mobilise the resources necessary to implement it.
Also read:Mozambique unveils mega water distribution centre in Matola
The figure of a billion dollars covers the entire area that will eventually be covered by the project. If narrowed down to just Maputo city, the budget comes down to 400 million dollars.
"We need 400 million dollars for projects related with the rains", said Simango. "Unlike what we learnt in school, I get worried when it rains. For me, rain is not welcome, because of the sanitation problems we face in our city".
"The problem of sanitation is a priority for the next two or three years", he added. "When we talk about sanitation, we're talking about solid wastes, and the question of latrines. There are still many people in the city who use traditional latrines, and we have to stop this".
A crucial part of the project was also to ensure that stormwaters do not accumulate inside the city, but are channelled towards the sea.
Also read:Water distribution capacity in Mozambique capital Maputo doubles
Within Maputo, Simango said, the project will concentrate on the neighbourhoods of Polana Caniço, Mavotas, Costa do Sol, Albazine, Hulene, Inhagoia, 25th Junho, Zimpeto, and Luís Cabral.
Similar Posts: