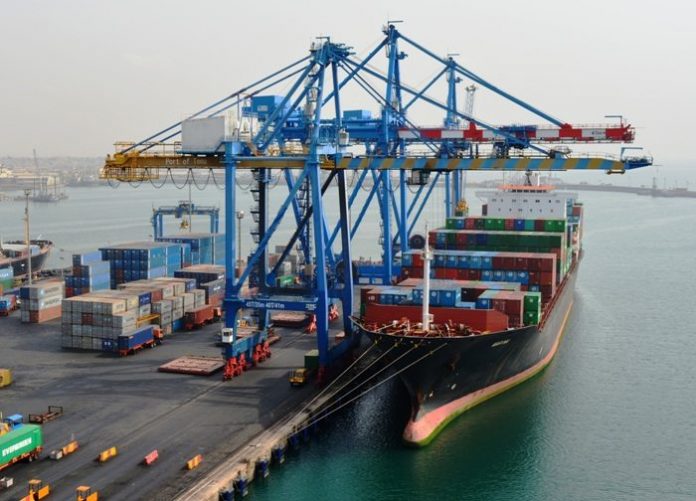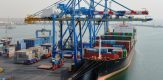 Construction work has started on the new $1.5bn container terminal at the Tema Port in Ghana. The terminal will be run by Meridian Port Service, which is chiefly owned by two giants of the African port sector, Bolloré Transport & Logistics and APM Terminals, and Ghana Ports and Harbours Authority. It is scheduled for completion by late 2019.
The work will mostly be funded by the World Bank Group subsidiary International Finance Corporation (IFC), which has provided US $667m, and MPS shareholders, who have added US $333m.
The IFC will give US $195m out of its own coffers and has borrowed the residual US $472m from Bank of China, Dutch development finance company FMO, South Africa's Standard Bank and Industrial and Commercial Bank of China.
Also read:Tema port construction project in Ghana to be expanded
The newly elected Ghanaian government has promise to continue with the project, which was approved by his predecessor John Dramani Mahama. The prime contractor on the project is China Harbour Engineering Company, which is developing four berths, a 1.4km dock, a breakwater, container yard and innovative deepwater access channel.
US engineering firm AECOM is supervising construction and providing design and procurement management services. The project will triple the port's container handling capacity to 3m TEU, or standard sized containers, annually.
This will make it the largest container port in West Africa, much larger than any present port in Nigeria. MPS handled 646,000 TEU at Tema in 2015, approximately 80% of all containers that passed through the port.
Project manager, Mr. David Hanly says that AECOM will hire managers from around the world on the project, who "will work with our local Ghanaian experts, who are competent. We have beyond doubt multinational staff, representing nine countries and five continents."
The terminal will position Tema as the most vital transhipment port anywhere on the west coast of Africa and should promote investment in export-orientated businesses in Ghana.
Speaking at the project opening ceremony in October, former Ghanaian President Mahama said: "The general economic impact of this project will interpret into 400,000 jobs along the logistics chain." The terminal will directly generate 5,000 jobs.